How Cloud Workspace Can Help Your Freelance Writing Career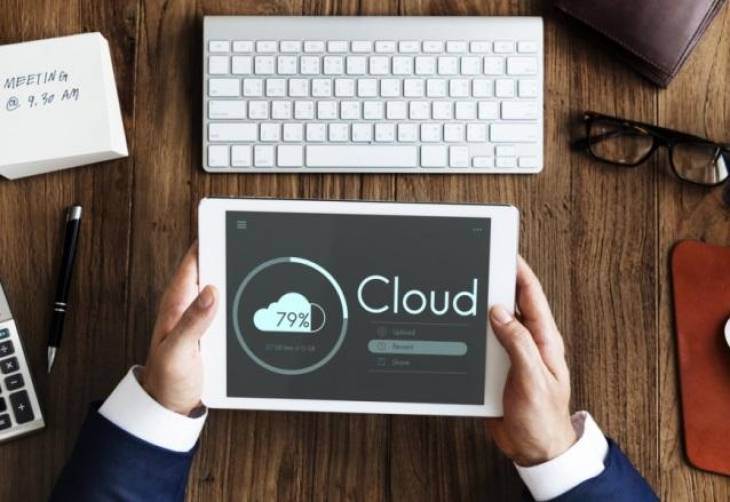 Having a successful freelance writing career requires more than just being astute in the writing craft. You also have to be resourceful and innovative. Simply put, while proficiency in writing web content is the core attribute every freelance writer must possess, it doesn't guarantee commercial success. Talk more of a burgeoning freelance writing career.
The freelance market, in general, is very competitive with only experts that exhibit grit and resilience able to survive and thrive. These individuals who have managed to nurture blossoming careers don't only have their writing prowess to thank for the income they amass, there are also innovative tools that have played equally important roles in bringing about their success.
One of such innovations receiving praises in the freelance market is Cloud Workspace, a tool that has made freelancing more productive and efficient.
What is Cloud Workspace?
Cloud technology has revolutionized several aspects of the digital sphere, making influential alterations in internet technology and its numerous applications. From the storage of media files to the hosting of web pages, the Cloud has granted internet users different avenues to make use of its technology. But, none of these avenues is as profound as the innovative concept, Cloud Workspace.
Cloud Workspace is a cloud-hosted virtual desktop that gives you access to your work area and the installed tools on any device located anywhere in the world. Despite its limitless accessibility feature, the tool is able to provide a user experience that is identical to the traditional desktop interface.
Cloud Workspace basically eliminates the need to have work files and tools inherent in a system duplicated on multiple computers or devices all in a bid to share workload or implement uniformity.
With this innovative tool, only a username and a password stand between you and access to your desktop wherever you may be.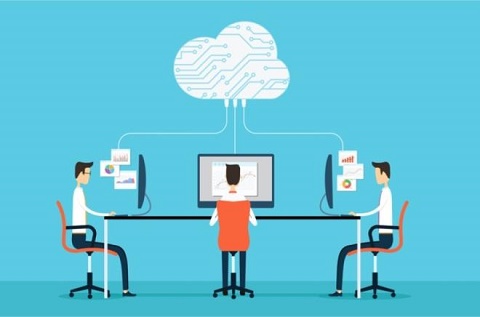 Why Freelance Writers Need Cloud Workspace
It is not surprising many freelance writers do not appreciate the usefulness of Cloud Workspace. After all, the duties of a writer are basic and executable. With a simple text processor, access to a freelance website and, if necessary, a grammar editor, you can kick-off your freelance writing career and hope to join the multitude of writers earning a living by commercializing their expertise.
But just like everything else in life, it isn't always as simple as it sounds. Lots of shortfalls exist that will warrant a non-negotiable need for the functions Cloud Workspace provide, and failure to fix these issues may spell the end for your brief writing career.
If you want your venture into the freelance writing market to be productive and lasting rather than being a brief sojourn, then you must be willing to embrace innovative developments that are introduced to the field. Even if it looks like you won't ever have a need for them, familiarizing yourself with these tools and applying them in your trade isn't a bad idea especially if they turn out to be quite valuable.
Circumstances where Cloud Workspace becomes valuable are quite numerous; this article will, however, touch on a few scenarios that warrant the use of the innovative tool.
3 Key Situations Where Cloud Workspace Is Beneficial
1. When Your Device Crashes
A system crash or malfunction is perhaps the worst thing that can happen to a freelance writer. It doesn't only mean you lose access to the tools that make it possible for you to complete assigned tasks, but it also guarantees a complete wipe-off of your built portfolio. Even though the latter can be salvaged by consistently backing-up your device, the primary challenge of having access to your virtual work area still remains unresolved.
Cloud Workspace, however, helps mitigate this issue by ensuring that you're able to access the work tools on your device's desktop with another device… absent any fuss whatsoever. Whether you choose to repair the defective device, temporarily use a different one, or permanently replace it with a brand new system, you are able to access your old desktop along with every tool embedded in it with just your Cloud Workspace login details.
Having Cloud Workspace operational on your device ensures that you're less anxious about any possible issues that may arise simply because access to your work tools isn't limited to the device being used.
2. When You Suddenly Change Location
Though it is uncommon, it is possible for a remote freelance professional to suddenly have a need to change location without any arrangement put in place. This may lead to the individual moving to a new location without his or her working device.
Whether it is an emergency situation or a precautionary decision, leaving your location for a new place of residence without your device will definitely affect your writing career adversely since you will be unable to have access to the writing tools on your device.
If you, however, have your desktop synced with Cloud Workspace, you won't have to worry about accessing your writing tools regardless of the location you intend moving to, as long as internet access remains readily available.
3. When You Need to Collaborate with a Client Remotely
One of the cons of using the freelance route as a content writing solution is the inability of the client to maintain control during the writing process with most of the client's input effected only after the completion of the task. While this doesn't necessarily jeopardize the quality of the writer's work, it does lead to a marginal disparity between the client's expectation and the delivered content.
Cloud Workspace helps to rectify this by making it possible for both freelance writer and client to have access to the work area, which makes collaboration much easier and allows the client to impact his or her ideas on the task. With Cloud Workplace, the margin of error is greatly reduced since the project is heavily scrutinized all through the crafting process; hence, making the final outcome a perfect representation of the client's vision.
Overall, a successful freelance career isn't an impossible goal to strive for. However, in order to actualize it, you must make use of reliable tools that make your writing craft more productive, and no other tool exhibits reliability more than Cloud Workspace.