10 Best Online Training Software for Employee Education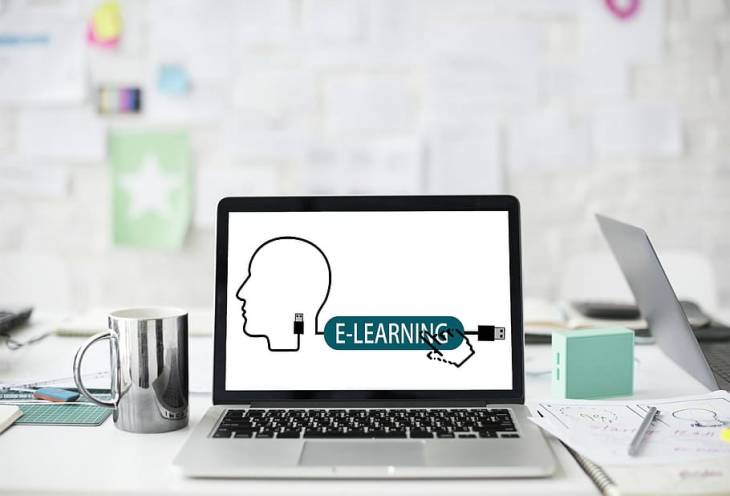 Investing in ongoing employee training is very important for any business. It produces capable, self-sufficient workers, while improving the engagement and satisfaction levels of both employees and customers, thus improving retention rates, lowering turnover, and boosting your bottom line.
Companies have discovered the benefits continuous employee training brings and are investing in new employee training solutions. In fact, growth of the e-learning market is projected to grow at a compound annual growth rate of 7% between 2019 and 2025, according to Global Market Insights.
With the acceleration of online learning and training, amidst a growing trend of remote and hybrid working, online training software have become pivotal to the success and growth of the e-Learning market. But, not all e-learning solutions are ideal for employee training.
Some industry data have found that on an annual basis, companies lose over $13.5 million per 1,000 employees due to ineffective training. If you are to avoid such losses in your employee training efforts, you'll need to invest in the right online training software available.
Online training software are not created equal. Not all of them can help you achieve your goals effectively. To help you find the right e-learning software for employee training, we combed through the top online training software and compiled this list of best training software in the market.
Top E-Learning Software for Employee Training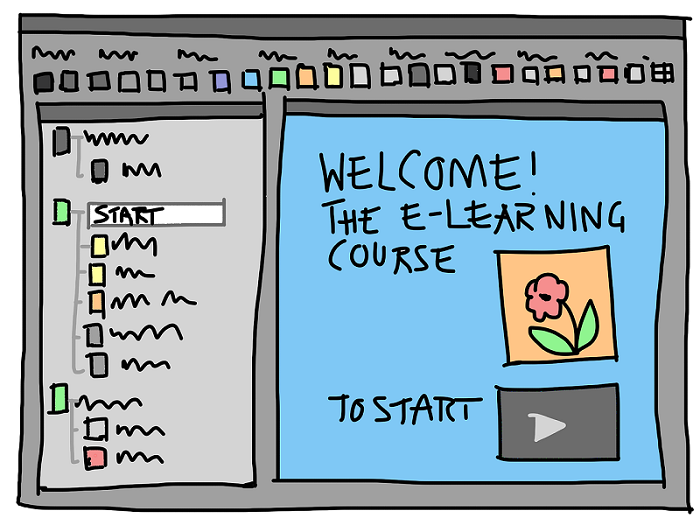 Here're 10 of the best e-learning software for employee training to help you find the right one for your needs:
1. ProProfs Training Maker
ProProfs.com offers an all-encompassing training solution that can be customized to suit the needs of most companies or educational institutions regardless of their size and niche.
It's an increasingly popular Learning Management System (LMS) that comes with a variety of features. You can use it to enhance the online learning & development (L&D) experience.
You also have the option to create your course material through the platform, include interactive content such as polls, tests, and quizzes, and even design your own course completion certificates.
Perhaps one of its most useful features of this LMS platform is progress tracking and monitoring. The ProProfs platform allows you to keep an eye on every single learner and create personalized content that enhances the learning experience.
It is a comprehensive online training software that's easily scalable to suit various training sizes.
2. SAP Litmos
SAP Litmos.com has been in the business for well over a decade, and it's established itself as one of the leading LMS providers with over 21 million active users.
It's an affordable online training software solution that can be easily implemented in almost any company.
You can set up the software and deploy it surprisingly quickly. Instructors rarely have an issue navigating the platform as everything is streamlined and simplified.
You can create your courses or choose from over 2,500 pre-packaged courses that cover various topics including security training, internal sales, and more.
3. Issuu VTC
Issuu.com VTC LMS is a straightforward and affordable solution. Considering the fact that an estimated 32% of organizations think price is the most important criterion when selecting an LMS, this is potentially a big plus.
This free online LMS has several useful features that can enhance online employee training and learning.
While you do not have access to the type of personalization options and e-Learning features that come with some paid software, you can customize the layout, upload course materials, track attendance, give assignments, create tests and quizzes, and more.
You have access to grade books and receive automatic reports at predetermined intervals.
VTC is a relatively simple online training software that offers most of the essentials of a standard LMS to make employee training smooth sailing.
4. Mikogo
Mikogo.com is a desktop sharing software application. It has a free version that offers only the basic features, and a paid version that provides most of the necessary features for advanced training.
It is a screen-sharing app that you can use for educational and training purposes.
It's compatible with multiple platforms and devices, it's easy to access, and allows you to have lessons with learners from around the world — making it more convenient for your remote workforce.
Its audio and video features enable seamless video conferencing. You can leverage the session scheduler, multi-user whiteboard, and session recording tools. The chat feature facilitates online educational discussions.
The software solution is used by around 3,000 instructors and educators, and some of the success stories validate that it is suitable for use in different fields and niches.
5. Articulate
Articulate.com is a popular platform that has a quiz builder, course builder, CBT (computer-based training) authoring tools, and more.
There's a learning curve, however. The numerous features can be hard to understand and difficult to get used to, but once you get the hang of them, creating courses is fairly quick and easy.
It offers a 60-day free trial period for you to test the online training software and see whether it suits your needs.
6. Pinlearn
Pinlearn.com is a unique solution that allows you to create your own e-learning platform. You can use Pinlearn to upload or create courses, edit them, and even sell them.
Although it originally doesn't have many of the features that other online training software solutions boast, it can help you develop custom solutions.
The team behind Pinlearn can assist you in creating custom platforms, blended learning solutions, e-learning authoring tools, and mobile apps.
With the rising number of mobile internet users, having an effective mobile app with your LMS can prove extremely useful.
7. ClickMeeting
ClickMeeting.com is a web-based webinar solution. It is designed to help you improve webinars and online conferencing. It can be an adequate tool for reaching your remote workforce and providing them with the same learning opportunities as your in-house team.
You can organize live webinars or record your webinar and allow your employees to attend it in their free time.
Create sub-accounts for external trainers, share webinars on social media, offer private Q&A sessions, run polls, and surveys, and analyze performance with webinar and attendee statistics.
8. DigitalChalk
Cloud-based learning management system, DigitalChalk.com can be a good solution for SMBs and educational institutions. It's a user-friendly online training software that you can use to create interactive online courses in a few simple steps.
You can personalize the appearance of your courses, customize the training content, include unique leaderboards, points, badges, and certificates.
Measuring the results of your training course and employee performance is easy, although the software lacks the gamification features that can improve the learning experience even more.
9. NareshIT
Those who want to benefit from employee training but don't want to invest time and effort into creating their own courses will likely find NareshIT.in quite useful.
The team at NareshIT specializes in technology education and included in the many courses they offer are Data Science, Web Services, Java Training, Artificial Intelligence, and many more.
10. SmarterU
SmarterU.com LMS has over 5,000 ready-to-launch courses that you can take advantage of easily. The platform can accommodate over 10,000 users, so it can be a great solution for larger businesses.
It allows you to create an unlimited number of courses, include gamification elements, introduce interactive quizzes, and more.
You may find it difficult to familiarize with the numerous features of this online training software. Make sure you give yourself enough time to get accustomed to it before you start with your online training program.
In Conclusion
All of these online training software solutions are designed to meet the unique needs of different users. Those searching for more straightforward solutions can benefit from platforms such as NareshIT or ClickMeeting.
At the same time, those who want to perfect their L&D programs can turn to ProProfs or SmarterU. Whatever your particular needs are, you are bound to find a great solution from the list above.
However, it's always best to sign up for free trials and test the online training software before you commit to it. Test out a few solutions from this list and find the one that suits you best.
Good luck!