Protect Your Pricey iPhone in These Different Situations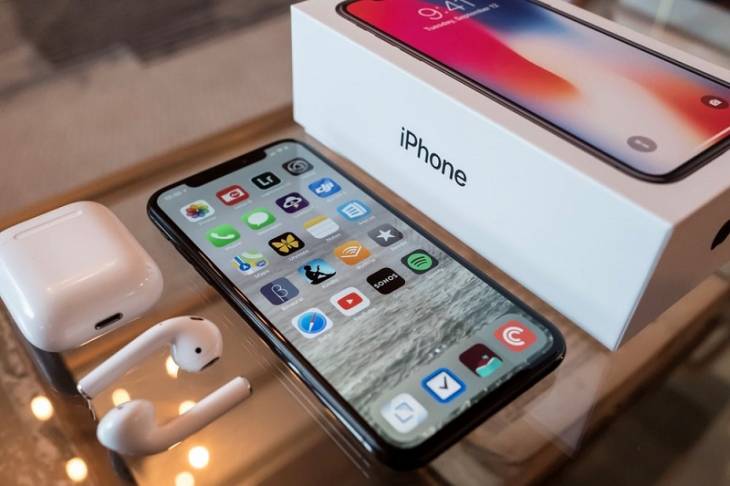 If you own Apple Inc.'s flagship smartphone, it is a significant investment that comes at a premium price.
Owning the latest iPhone 14 Pro Max flagship that's worth thousands of dollars, for example, attracts long stares and maybe even high admiration. Unlike other smartphone makers, Apple makes all iPhones with sophisticated features and very durable materials. 
However, iPhones are still prone to damage in extreme conditions. And getting an iPhone fixed doesn't come cheap. Repair of a flagship iPhone could cost you an amount that is high enough to buy another premium smartphone or two.
That is why it is absolutely important to protect your pricey iPhone investment from damage in various situations as much as possible. Let's see how to do just that.
Tips to Protect Your Premium Smartphone from Damage
Here're common situations that can cause damage to iPhone flagships, and tips you can use to protect your own ultra-premium smartphone from damage.
1. Breakage and scratches
Falling from a high point can cause the iPhone back and front cover to break. Additionally, the iPhone camera may be prone to scratches when moving with the phone and keys in the same pocket.
The best protection in this situation is a quality phone case to maintain the phone's appearance. Fortunately, these come in various designs, materials, styles, and colors to match your preference.
A wallet case makes the phone seem bigger, but offers the best protection. A magnetic case protects the phone and allows making use of its wireless charging capability.
2. Shattering and scratches on the screen
It is not possible to predict when an accident might happen. So, there's a chance of the phone slipping and dropping on the floor shattering the screen. Keep in mind that repairing a flagship iPhone comes at a hefty price that can buy another iPhone model.
Many iPhone models since the iPhone X are made with a premium quality OLED display that increases its retail price. But, sadly, the premium OLED display is prone to damage. Too many scratches from regular use might compromise the efficiency of the screen and its premium look.
To protect the phone in this case, invest in a high quality iPhone screen protector that's made with tempered glass. This screen protector is reinforced to resist impact while still feeling like the phone's display.
In extreme conditions and the event that the phone falls from a big height, the screen protector might get damaged while the phone screen remains intact. Therefore, only the screen protector will be replaced easily and cheaply.
3. Battery damage during cold weather
In winter, chemical reactions might produce electricity slowing down the phone battery. The energy produced by the battery goes into keeping it warm without transforming into electricity.
So, make sure you winterproof the phone to ensure your iPhone battery is not damaged during cold months by keeping the phone appropriately warm. Keep it close to the body since the human temperature is stable to protect the phone and battery from extreme temperatures.
Additionally, the phone should not be left in the car where it might get exposed to the cold. Slipping the phone in the pocket immediately after use also isn't recommended during cold days, because it can promote condensation of cold air into moisture in the phone.
Allow some time to pass before keeping it in the pocket after use. When in use for some length of time, the phone is likely to heat up. Exposure to the cold temperature inside the pocket immediately after use could lead to fast condensation that might affect the battery and phone.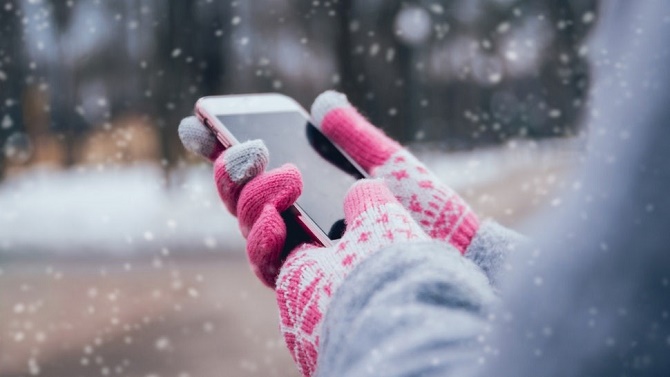 4. Damage when it falls in water
Many flagship iPhone models these days are splash, water, and dust resistant when tested under controlled conditions.
The iPhone X, for example, comes with IP67 certification for dustproof and water resistance. This rating indicates the phone can withstand staying in water for about 30 minutes at a depth of 1.5 meters.
The iPhone 14 comes with IP68 rating and can stay under water for up to 30 minutes at a maximum depth of 6 meters, meaning you can jump in and save your phone in the event you drop it in water.
For the iPhone X and subsequent models that don't meet IP68 certification for water resistance as compare to competing Android models like Galaxy S9, Galaxy Note 8, and LG V30, there is room for improvement to add more water resistance capabilities.
Even for the latest iPhone 14 models that have an IP68 rating, and despite the safeguards Apple puts to extend the longevity of the iPhone, iPhones are just not designed for use in high-moisture environments. In other words, there is no "waterproof iPhone" as of now.
There isn't an iPhone waterproof enough to survive when exposed to water during deep-water swimming. Exposing the phone to pressurized water breaks the water resistance, causing damage to the handset. Additionally, exposure to other liquids apart from tap water, such as sea or salt water might damage the phone beyond repair. 
It's advisable not to swim or use your phone near the pool and the ocean as the salt water's corrosive nature can cause more damage than you bargained for. Covering the iPhone with a water-resistant wallet case can help bolster the phone and offer some added water protection. 
If you iPhone gets submerged in salty or seawater, remove the phone immediately and wash it using fresh water, thrn dry it properly. Do this even when the phone seems to be working properly.
The rule of thumb is always to keep your iPhone away from water as much as possible because the Apple warranty doesn't cover liquid damage.
In Conclusion
The iPhone is an amazing smartphone with exceptional features and capabilities. Sold at a premium price, the handset does offer great value. Make sure you use the tips listed above proactively to protect the high-end smartphone in the various situations.