Craziest Will Provisions You Won't Believe!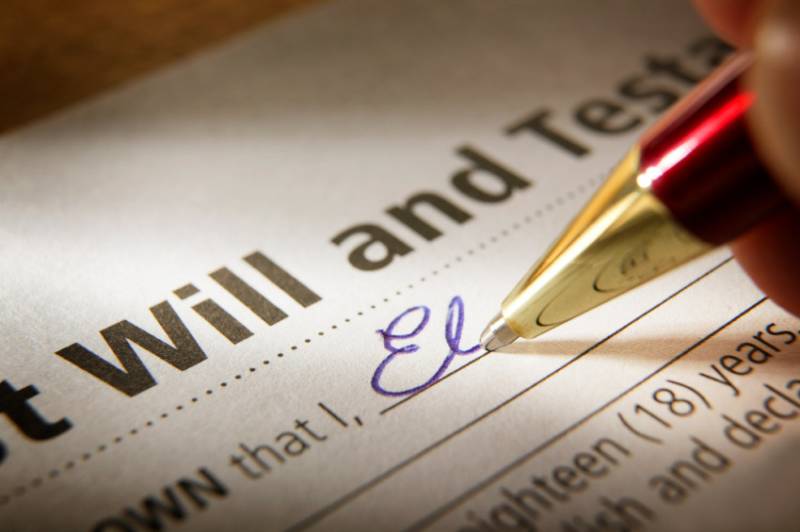 When writing a will, dividing your possessions between your nearest and dearest can be difficult. There are plenty of factors to take into account: you'll want to give meaningful gifts to your family, but it can be tough to keep everyone happy. It's rarely as simple as picking favorites.
People throughout history have used their will in some… surprising… ways, from pranking local clergymen to preventing their sons from growing facial hair.
In conjunction with the wills and probate solicitors at Beecham Peacock, we have compiled a list of some of the most amazing, legendary, or downright ludicrous will provisions ever committed to paper.
Most Amazing or Downright Ludicrous Will Provisions Ever
A Devon man's life savings were left to a local conservation group, who put them towards the planting of one million bulbs, highlighting the peacefulness of their community.
An anonymous donor in 1928 donated £500,000 to Britain, on the condition that the money be used to complete the paying off of the country's debt.

It's now worth £350m – but remains unclaimed due to our increased national debt.

Italian feline Tommaso the Cat received a $13m inheritance from his 94-year-old property mogul owner.
Victorian property investor Henry Budd left his fortune to his sons, but stipulated that they would forfeit the inheritance in the event that they grew a moustache.
1. The Valley of a Million Bulbs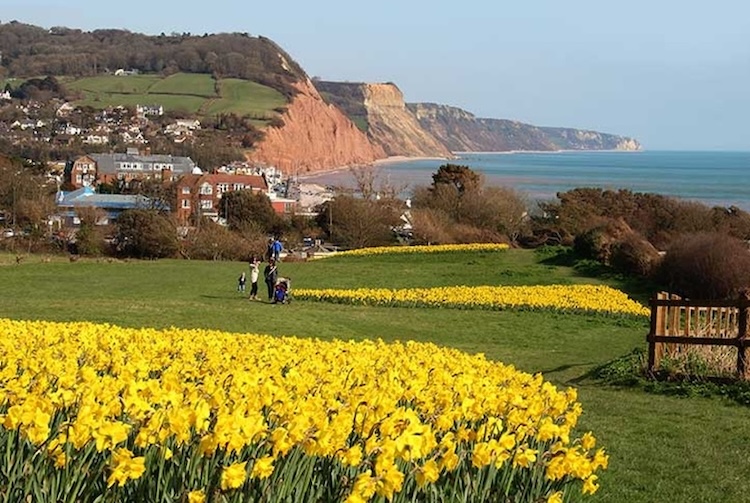 The Valley of a Million Bulbs. Photo: Sid Vale Association.
Once a Devon resident, local man Keith Owen migrated to Canada, becoming a successful investment banker. On a trip back home to visit relatives in Sidmouth, he discovered that he had a terminal illness. He decided to put his life savings into the care of the Sid Vale Association, who established the Keith Owen Fund – the money is allocated each year in line with Owen's wishes.
When asked how to spend the money, Owen laughed, "Think big! Plant a million bulbs! Get everyone involved." The Valley of a Million Bulbs remains a huge part of the town's identity and a major tourist attraction to this day.
2. Ending the national debt
In 1928, the UK National Fund was created by an anonymous person, who donated £500,000 to Britain, with the caveat that it be used to pay off our country's national debt. In the 95 years since the fund was created, its value has grown 700-fold to £350m – but the national debt has also skyrocketed to almost £3 trillion in the interim period, and is expected to continue rising.
The money was only permitted to be spent if the country was close to paying off its debts – and so the money has sat untouched since its donation.
3. Shakespeare's second-best bed
The will of famed British poet and playwright William Shakespeare is a key document for historians to understand his friendships and networks. His wife, Anne Hathaway, received only a short mention – as a late addition to the last page.
Hathaway was to receive Shakespeare's "second-best bed" as part of the will. Referring to the bed as "second-best" is thought not to be a slight against his wife, but intended to be certain she received the correct bed in the will. However, it's strange that she wasn't mentioned anywhere else within the will…
4. Tommaso the cat
World's Richest Cat, Tommaso, inherits $13 million from owner. Photo: Worldrecordacademy.
You might've heard of the Netflix series Gunther's Millions, about the eponymous German shepherd who was left a fortune by his eccentric Countess owner. Whilst much of this story was found to be fiction, there are real cases of pets being bequeathed their owner's wealth.
One of the most famous – and wealthiest – pets ever is Tommaso the Cat, who inherited $13m (£10.5m) after his 94-year-old owner and property mogul passed away. Her lawyers were given the task of finding an animal charity to look after Tommaso and manage his fortune.
5. Mathilde's marriage clause
Those poetic types are always making grand gestures, aren't they?
The German wordsmith Heinrich Heine (1797-1856) added a stipulation in his will, which was aimed at his wife, Mathilde. Heine had already arranged with his publisher for Mathilde to receive an annuity every year after his death.
However, he famously entered a clause into his will, which stated that Mathilde must remarry after he died. In Heine's words, if his wife was remarried, "there would be at least one man who would regret my death."
Heine's son can also feel hard-done-by with the will – he was bequeathed "the pleasure of earning a living." Ouch.
6. A rose a day
Heine's will certainly raises some questions about his sentiment towards his wife. However, the devotion of US comedian Jack Benny to his wife, actress Mary Livingstone, can't be called into question.
Upon his death in 1974, Benny arranged for a single red rose to be sent to his wife every day. Benny had paid well in advance for a standing order, and the florist continued to deliver flowers until Livingstone passed away.
7. The Great Stork Derby
Canadian lawyer and renowned funnyman Charles Millar left a few – interesting – provisions in his will, intended to poke fun at his beneficiaries. Three people, publicly known to hate each other, were gifted a joint lifetime tenancy at Millar's holiday home, so long as they lived there together.
Several people who were anti-horse racing were given £25,000 in jockey club stocks. £700,000 of brewery stock was left to tee-total protestant ministers, provided that they managed the brewery and took dividends from the company.
The rest of his money was to be given to whichever woman in Toronto had given birth to the most children over the following ten-year period, kickstarting what would be known as the Great Stork Derby.
8. The anti-moustache millionaire
Upon his death in 1862, eccentric English property investor Henry Budd left his fortune, including the Twickenham Park estate, to his surviving sons, William and Edward. William and Edward were bestowed with a few responsibilities, including the maintenance of the family mausoleum.
However, Budd also included a final stipulation – should either of his sons grow a moustache, they'd be forced to forfeit a significant proportion of their inheritance. Sounds like a decent deal – but you have to wonder what caused Budd to hate facial hair so much!