20 Essentials for a Fun Lake Vacation This Summer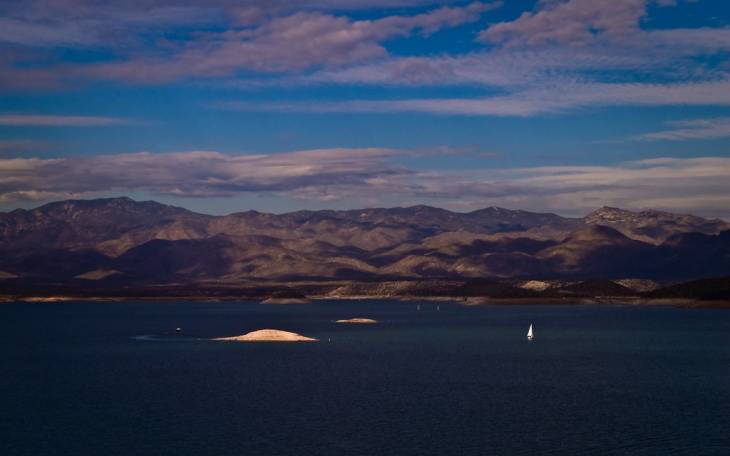 Lake Pleasant, AZ. Photo: Matt/Flickr.
Lake Pleasant Regional Park is one of the best spots to unwind and relax. This man-made lake in Phoenix Arizona was once the largest agricultural dam in the world. Spanning over 7,500 acres, the majestic Lake Pleasant is set against a backdrop of incredible mountain vistas.
Its beautiful blue waters and the many nature scenes and recreational activities within the park beckon vacationers to make lasting memories with loved ones.
Read on to find out how you can have the best lakeside vacation at the park, and others like it.
Decide What Kind of Lake Vacation You Want to Have
Visualize the kind of lake vacation you want to guide you in planning your activities. Lake trips are typically about water sports, riding motorboats, or spending quiet time by the shore.
A variety of activities await adventurous tourists. Among the top lake activities enjoyed by vacationers are going on a boating adventure, water-skiing, and swimming.
Fishing and camping, while you have some barbecue cooking on the grill, are also great ways to spend time by the water.
With so many things you can do, planning the whole trip can already be an incredible adventure in itself!
Lake Pleasant Summer Vacation Activities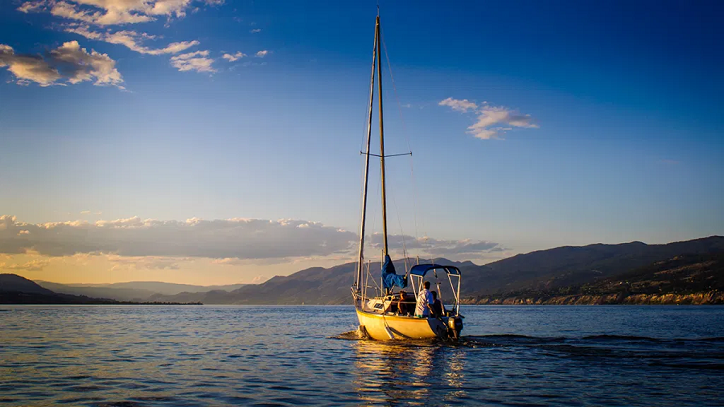 Here are some tips for newbie Lake Pleasant weekenders wanting to make the most out of their stay in one of the most beautiful places in America.
Planning Your Stay in Lake Pleasant
Depending on your preferences, you can either stay in nearby rental cabins and properties for your trip or pitch a tent in any of Lake Pleasant Regional Park's two main camping grounds for the full experience:
Desert Tortoise Campground is primarily a sports recreation center that also functions as a reservoir for the region. It has 76 campsites, 41 semi-developed sites, and 10 tent sites. There are 25 developed sites with water, power, barbecue grills, and other amenities essential for a truly authentic camping experience.
Roadrunner Campground and Picnic Area have 72 sites for tent camping. RVs are also welcome to park in the area. All sites in Roadrunner Campground are developed, and each site has water, power, and the same amenities as in the Desert Tortoise Campground.
Depending on water levels, the park also offers shoreline camping most days of the year. People flock to these campsites, so coming here early is recommended.
Boating around the lake is a popular activity, but be sure to rent one ahead of time to get a slot at Pleasant Harbor or Scorpion Bay. There is a 4-lane boat launching ramp and one that accommodates up to 10 lanes.
If you want to go fishing, you will have to get a fishing license in the Arizona Game and Fish Department or any accredited sporting goods stores in the area.
You can fully enjoy swimming if you drive to Desert Tortoise road, with areas protected by powerboats.
Scuba diving is also a popular activity at Lake Pleasant. With acres of water to explore, the lake can reach depths of up to 260 feet at full surface levels.
There are over 4 miles of hiking trails at the park. These trails range from .5 mile to 2 miles, with terrain that is good for beginners or intermediate hikers:
Pipeline Canyon Trail is the park's main hiking course. It has a floating bridge that allows hikers to traverse the path when water levels are high.
Discovery Center Trail offers an easy half-mile trail for visitors who like a pleasant stroll while enjoying desert views. The trail links to the Roadrunner Campground.
Roadrunner Trail is a 5-mile trail and accessible via Discovery Canter's parking lot. The course overlooks the picturesque Lake Pleasant. There are smaller trails here leading to the lake.
Lake Vacation Essentials to Pack
Here are some essential items to bring for a great lakeside vacation at the park.
Food and drinks – Refuel with easy-to-bring food and beverages. Sandwiches, sausages, and anything easy to handle are ideal, especially for outdoor picnics.
First aid kit – A first aid kit should contain prescribed medications, as well as over-the-counter medications like antibiotics, ibuprofen, and calamine lotion. Other essentials include alcohol, band-aids, cotton balls and Q-tips, hot and cold packs, sterile gauze roll or pads, medical tape, sharp scissors, and gloves.
Bug spray – Keep the insects away with bug spray. Spritz it whenever you have prolonged exposure outdoors. Check the product label for usage instructions.
Cooking supplies – Bring some cookware, dinnerware, and cooking utensils like tongs, bottle openers, spatula, slotted spoon and stirrers, tin openers for canned goods, sharp knives, and a cutting board. Reusable containers are also handy for storing ingredients and leftovers.
Coolers and ice – Bring coolers to keep ice and ice packs cold. Ice is useful not just for cooling drinks but also for treating acute injuries.
Trash bags – Always leave your campsite free of garbage. After a fun day outdoors, you must gather all your accumulated waste and put them in designated garbage areas for proper disposal.
Swimsuits and rash guards – Wearing appropriate swimming attire at the lake ensures that you have the best range of motion and ability to move while frolicking in the water.
Change of clothes – This is for freshening up after a day filled with activities. Shorts, leggings, tank tops, basic shirts, and a light jacket for when you're feeling cold are best to bring on camping trips by the lake.
Sunscreen – Sunscreen is a must even if you're not out on a lake vacation. Applying and reapplying sunscreen will protect your skin from harmful UV rays. Water-resistant sunscreen that is SPF 30 or higher is ideal for outdoor adventures since it stays on longer even as you sweat.
Goggles – Protect your eyes while swimming with goggles. There are even prescription goggles made for those who have poor eyesight.
Water shoes – Water shoes are typically made of mesh material with sturdy soles. They help protect the feet to avoid cuts when hiking, swimming, kayaking, or doing any water sport.
Swim diapers – Bring these if you have little ones in tow. This saves you from having to deal with the mess when you're out in the water having fun.
Flipflops – Choose durable flip flops made of thick material, so they hold together even in the rougher ground. Flipflops are the ideal footwear when you are just walking around in campsites or lazing by the water.
Towels –  Bring towels so you can dry off after swimming at the lake. Quick-dry towels are ideal for eliminating the mess and preventing mildew when camping out.
Floats and wakeboards – Don't limit yourself to these two items. Bring other things for water activities like inflatable plastic balls or water noodles for fun games at the lake.
Sunglasses – Sunglasses don't just make you look fantastic! Pick one with UV protection to protect your eyes from the harsh sun rays.
Caps or full-brimmed hats – It's always good to wear a hat even if you have sunscreen on. Choose headwear with lightweight, quick-drying material.
Life jackets – Those who are not excellent swimmers must always wear a life jacket when out on the lake. Wearing one can save your life by keeping you afloat until help comes.
Boating license and registration – Get the most out of your lake vacation by renting out a boat. If you are driving it yourself, always have your boating license and registration ready in case of any incidents.
Smartphone waterproof sleeves or a GoPro – Capture memorable moments with your chosen devices. You'll surely want to look back on good days spent at the lake.
Have Fun and Stay Safe
If you are going on a water vacation anytime soon at Lake Pleasant, remember to do due diligence, research weather forecasts, pack the essentials, and obtain a license from authorities if you plan to go fishing to avoid delays. Book a boat, equipment, and facilities early so you can jump right into the action as soon as you get there.
COVID-19 vaccinations are underway, but the pandemic continues, so proceed with caution. Be sure to check the infection rates in your chosen destination, wherever you decide to spend your holidays. Observe health protocols like social distancing and wearing masks in public areas, and always practice proper hygiene and sanitation.