How to Choose a Computer Repair Technician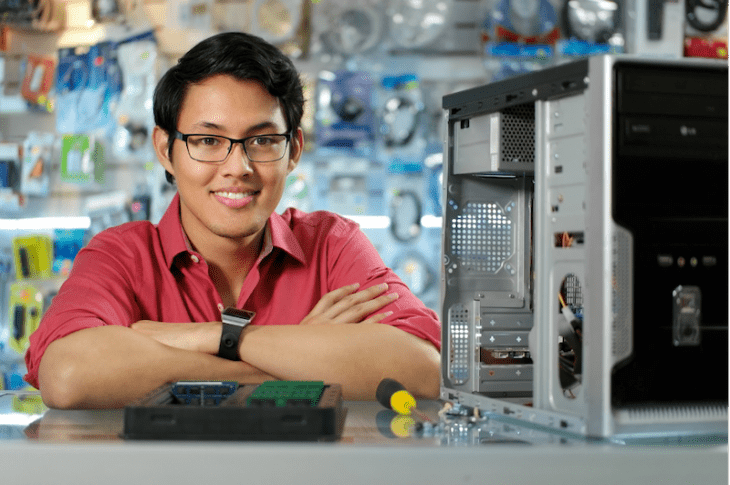 For many of us, computer repairs are just beyond our abilities. Research shows that over 50% of Americans can't score well on tests of basic digital knowledge.
So, when the computer goes haywire, getting in touch with a computer repair technician is the first port of call for so many people. 
But with people so unsure as to what's really going on with their computers, there remains one significant risk when hiring a computer tech: How do you know who's legitimate and who's just out for easy cash?
Below, we outline some key things to look for when seeking IT support.
Key Factors & Tips to Hire a Good Computer Repair Technician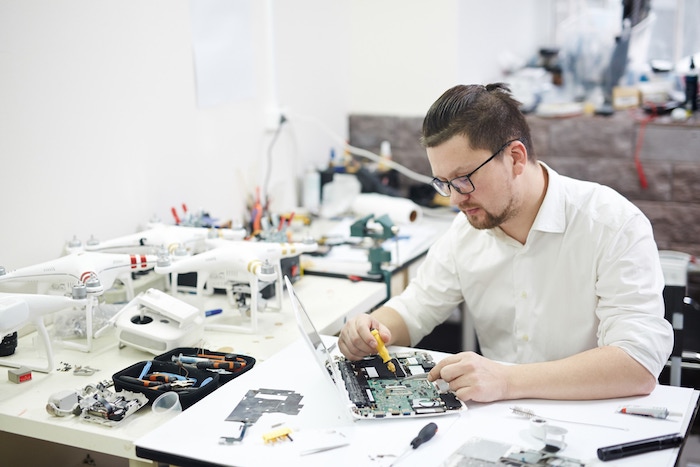 Read on how to secure an excellent repair service for your computer problems.
1. Understand What You Need from Your Technician
First off, you'll need to have some idea of what you need from your computer repair technician. That does not mean you need specialist knowledge, but identifying the problem will help you decipher who you want to work with.
Understanding the basics of your computer problem will also allow you to identify whether or not you require on-site help. So, knowing what you need is about more than just understanding your computer problems.
Ideally, you want to find a technician that works in your local area so that they can complete your repairs within a reasonable time frame. Hiring someone local who is nearby also means you can get in touch quickly if you need further help from them.
Getting on-site help means having someone come out to your base and sort your computer in situ. Many specialists will offer this service, but there's a chance they will charge extra for it. Before you hire, make sure you ask about this.
2. Ask for Referrals from Friends, Family, and Colleagues
Reach out to friends, family, or even colleagues and directly ask them if they can refer you to a quality computer repair technician that they know who can help you with your problem.
Oftentimes, you will find that some of your friends and family know someone who helped them solve their computer and IT issues they'd gladly refer you to.
Be polite always when asking for a referral. Consider your tone and relationship and adjust how formally you ask for a referral based on how well you know the person and their position.
You are likely to get some high quality and trusted referrals this way.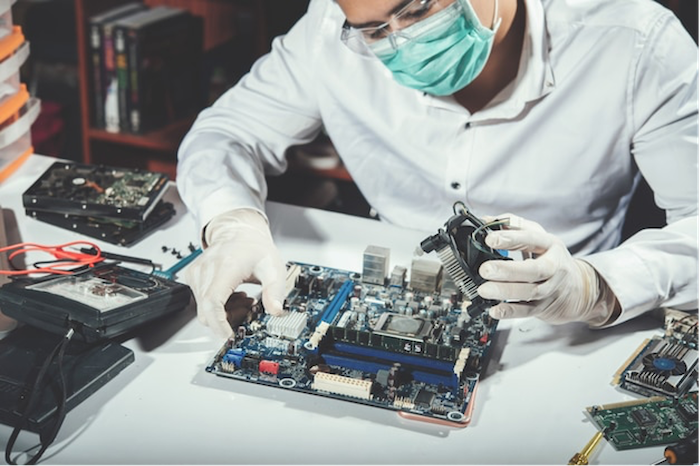 3. Read Customer Reviews and Testimonials as a Guide
The importance of previous customer feedback and reviews should not be underestimated. It's one of the best ways to tell whether you're talking to a consummate professional or a con artist. 
Always browse review sites for highly rated technicians, and ask your potential technician if they have any customer testimonials and a business/company website. Check the potential technician's website as it can provide you with useful additional info and impressions.
By searching online, you will often find other customers' thoughts about different technicians' service and abilities. Of course, you can expect a distinct absence of reviews if the computer technician is just starting out. But, in such a case, that in itself should be a big warning sign if the technician claims to be established when they obviously are not.
A lack of digital presence and promotion might also suggest that the IT support tech is trying to escape lousy feedback or their service provision being scrutinized. Look out for that as well and be discerning when choosing your computer specialist.
Let's say you are considering working with computer technicians like Data Doctors of Albuquerque, NM. In that case, you can get reassurance of their expertise by visiting their website, click here, and also reviewing customer testimonials and reviews published on their site.
Conclusion
Remember, a capable technicians will fix your computer and or offer expert guidance around computers and IT support. But an incapable one can make things worse.
So, take your time to find a capable technician. With the right computer repair technician, there's no need to delay fixing those pesky computer and tech problems that often arise.;
By contacting a reliable professional, you'll have your computer working again in no time or get sound advice on the way forward to address your tech and computer problems. Good luck!