Best Printable Christmas Party Games for Grown-Ups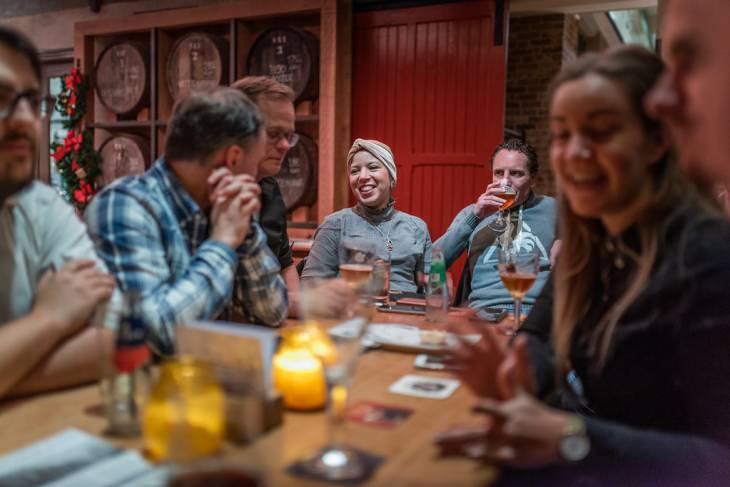 Christmas Party. Photo: Merlijn Hoek / Flickr.
If you are hosting a Christmas party for adults this year, you'll want to provide your guests with plenty of activities to keep them occupied and build camaraderie.
You could get your old board games out of the closet or head to the store to buy a few new games, but to save time and money, you could also print out Christmas games at home instead.
Printable Christmas games are an easy and convenient way to entertain your holiday guests. All you would need is high-quality Epson ink and a home printer—that's about it.
Friends, family and even co-workers can enjoy Christmas carol bingo, holiday-themed Scattergories, along with many other printable games for your Christmas party.
So, what are some of the best printable games you can have for an adult Christmas party? Let's list some of the best:
1. Christmas Carol Bingo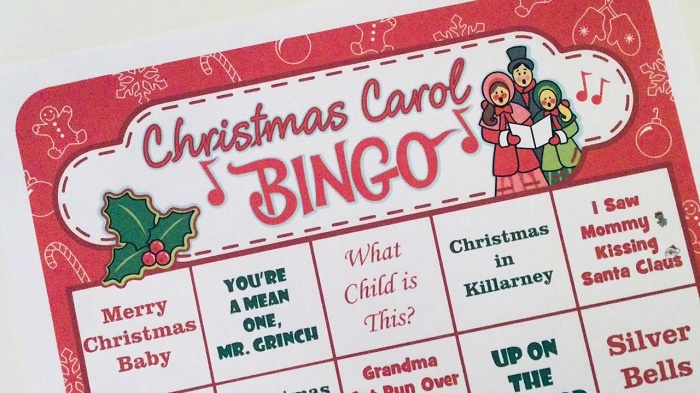 Christmas carols are many people's favorite part of the holiday season. Some radio stations begin playing Christmas carols the day after Halloween, highlighting the popularity of these classic songs.
With a Christmas carol bingo, a printable bingo game that combines your favorite Holiday songs and Christmas carols with Bingo, you and your guests will be singing along to carols all evening long while winning bingo prizes.
As soon as all your guests arrive, print all your bingo cards and hand out the bingo sheets together with candy markers. Turn on the tunes and with each song, make sure to place a marker over the corresponding picture on your bingo sheet. Continue as you listen to the playlist. Once someone gets bingo (5 in a row), reward them with a small prize.
Another fun way to utilize Christmas carol bingo cards is to pick a person to announce the carol titles. If your party-goers feel adventurous, the announcer may choose to sing a lyric from the song or even hum the melody. This adds an extra layer of competitiveness and Christmas cheer.
2. Christmas Charades
Charades is an exciting game to play at any event, but printable Christmas charades take the game to a new level.
This holiday-themed charades game asks players to act out scenes inspired by favorite Christmas movies and songs, in addition to winter activities like a snowball fight, I saw mommy kissing Santa Claus, jingle bells, chopping a Christmas tree, wrapping presents and the Grinch.
To print out Christmas charades, find the game package you like, and then print out the cards. Then cut them out and play charades as you would normally.
3. Christmas Pictionary
Bring out everyone's competitive side with a game of Pictionary (a simple charades-inspired, non-verbal drawing guessing game that is filled with lots of fun for everyone), which can be printed from your home device.
The setup for this game is simple, making the payoff even greater when all your friends and family are drawing quick sketches and shouting hilarious guesses on the edge of their seats.
All you have to do is either give each team a notepad or an Etch a Sketch for drawing on. If you're using paper, you'll also need a reliable supply of pens or pencils for each team.
Curate a list of holiday-themed words that are fun yet challenging to draw (or use a downloadable printable found online), and then send your word list straight to your home printer.
4. Christmas Trivia
Trivia is another one of the best Christmas party games, so adding it to your Christmas lineup is an obvious and good choice.
When everyone has a drink in hand, start the festivities off by passing around your list of holiday-themed humdingers and see who has the knowledge to take home the title of ultimate trivia champion of your Christmas party.
You can find tons of unique lists of holiday trivia questions online, or you can create your own list of questions with a separate answer key to print off.
Divide everyone into two teams for a traditional trivia setup to ensure everyone is motivated to win. Designate one person to be in charge of the answer key, which you'll also need to print, and keep it private so that nobody can cheat during the game.
Whoever wins gets to pick the losing team's Christmas karaoke song.
5. Christmas Scattergories
Scattergories is a fun game that can be played for hours on end, and it never gets boring. It's a great choice for a Christmas gathering.
This creative-thinking category-based party game where you score a point for every word you put on your list that no one else puts on theirs, can be enjoyed with any number of players, whether you're two people or twelve.
To set up your gameplay, you'll need a timer to monitor the length of the rounds and a letter dice for choosing which letter you'll play for each round.
If you already have the store-bought game with the subject cards at home, and you just need to refresh on your answer sheets for the holidays, find a blank Scattergories score template online and print several copies to distribute among players.
You can also print category list cards for those setting up Scattergories for Christmas from scratch to create holiday fun for your entire group. Print custom Christmas category cards featuring categories such as North Pole, Gifts, Food List and Decor List.
Everyone is sure to get into the holiday spirit when they're racking their brains for these seasonal answers. Just make sure your laser printer cartridge is full, so you don't run out of ink when you're trying to print more score sheets for the next round.
6. White Elephant Game Wheel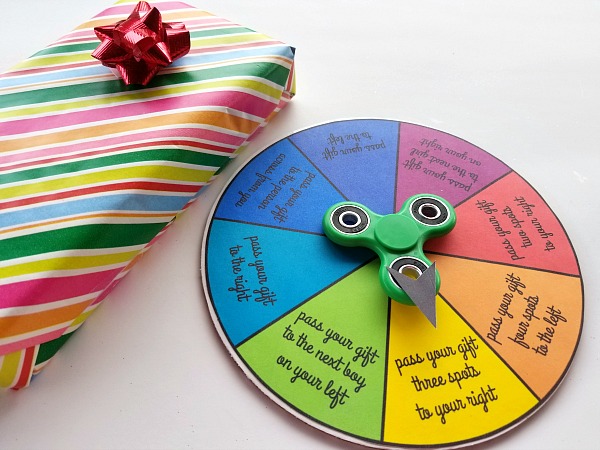 Who doesn't love a game of White Elephant during Christmas? It's a fun game where the first player opens a wrapped gift, and the turn ends. On subsequent turns, each person has the choice to either unwrap a new present or to steal another's. When a person's gift is stolen, that person can either choose another wrapped gift to open or can steal from another player.
This year, why not shake things up by adding a twist on the White Elephant classic game rules by dictating who swaps presents using a paper game wheel. You can find tons of templates online to print at home. Make the game wheel extra festive by opting for color printing.
Each section of the game wheel will determine where people should pass their presents if the spinner lands on that segment. For example, if the spinner lands on "pass your present three to the right," everyone in the circle passes the gift they brought three to the right. By the end of the game, you're almost guaranteed that nobody will have the present they arrived with.
Once you've printed off the game wheel, use a split pin to attach a paper arrow or a paperclip to the center of the wheel. Poke the split pin through the wheel, and then fold its ends flat against the opposite side. Dedicate one person to be in charge of spinning throughout the gift exchange.
With these jolly fun printable Christmas games, your guests will enjoy their time reminiscing about their favorite Christmas songs, movies and getting goofy with charades, Pictionary, and more for a memorable Holiday.