The Present & Future Benefits of CRM Solutions - Salesforce Case Study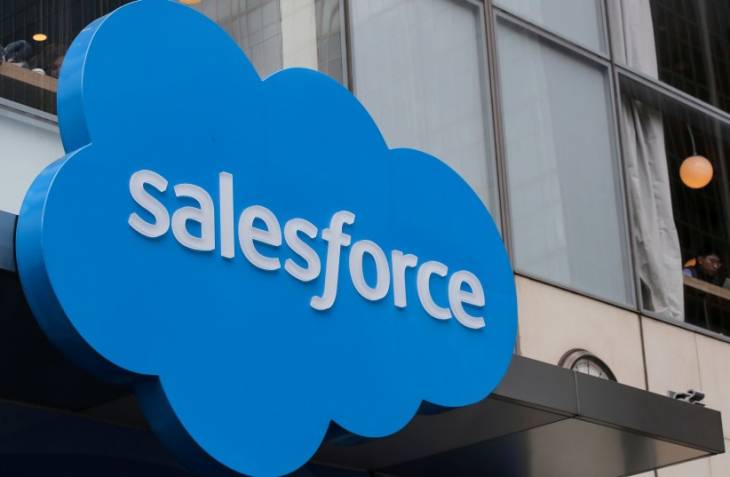 For any entrepreneur, business and organization looking to succeed in today's digital world, it is imperative to make use of new business technologies, such as Customer Relationship Management (CRM) systems. Keeping in mind the unique business challenges and cutthroat competition in today's digital era, CRM platforms are gaining increased attention.
Organizations that don't leverage CRM tools to manage customer data are hindering their own growth, as SaaS (Software-as-a-Service) deployments are increasingly making a difference. Already an estimated 91% of companies now have a CRM.
CRM systems do more than help to manage customer data. They support sales management, deliver actionable insights, integrate with social media, improve lead conversion rates, enhance business internal processes, and facilitate team communication and collaboration. Cloud-based CRM systems offer complete mobility and access to an ecosystem of bespoke apps.
According to global research and advisory firm Gartner, the CRM market worldwide was close to $45 billion back in 2017. Spending on customer experience and relationship management (CRM) software grew 15.6% to reach $48.2 billion the following year in 2018. In 2022, the worldwide CRM software market grew by 14.0% in current USD terms, to $96.3 billion worldwide. This upward growth trend is expected to continue and shows no signs of slowing down.
Gartner also predicts that SaaS CRM solutions will attain an implementation rate of 80% to 85% in the coming nine years. That means cloud-based CRM applications are set to become ubiquitous tools in companies that are planning to expand and engage consumers.
You'll probably do well to implement newer tech and CRM solutions in your own business—if you haven't already and you want to remain competitive.
Best CRM Solutions & Vendors - Salesforce Tops List
As adoption of CRM solutions increases, Salesforce has emerged as the top CRM software vendor. Gartner's report suggests that Salesforce is one of the best cloud-based solutions for many companies. Evidently, the cloud-based customer and client bond is here to stay.
CRM Software Spending by Vendor, Total Software Revenue Worldwide, 2018 (Millions of U.S. Dollars)
Company

2018

Revenue

2018 Market

Share (%)

2017

Revenue

2017 Market

Share (%)

Salesforce

9,420.5

19.5

7,648.1

18.3

SAP

4,012.2

8.3

3,474.4

8.3

Oracle

2,669.0

5.5

2,492.9

6.0

Adobe

2,454.8

5.1

2,017.2

4.8

Microsoft

1,302.0

2.7

1,132.1

2.7

Others

28,371.7

58.8

24,962.0

59.9

Total

48,230.2

100.0

41,726.7

100.0
Source: Gartner (June 2019)
But what makes Salesforce one of the best CRM solutions in the market? 
Key CRM Features: Reason for Salesforce's Market Dominance
Most enterprises are shifting their CRM and other systems to the cloud. Salesforce provides impressive cloud-based solutions for that purpose and more to meet sales objectives and ensure that customers are happy. Its flexibility and the endless possibilities starting from integration to customization options and efficient training make Salesforce stand out.
According to a report by the Massachusetts Institute of Technology, about 91% of businesses and organizations making use of the Salesforce platform witnessed good returns on investment (ROI) and a prominent and sound executive voice in their promotions.
Also, about 64% of marketers place more value on retaining their existing customers than attaining new customers. Even for them, Salesforce platform facilitates the attainment of that goal and enhances the clients' and customers' experience all across.
The CRM platform also improves the way an organization's team interacts with their clients. When more client data is available, companies can provide a customized experience.
In a nutshell, Salesforce can help to fulfil:
The requirement for companies to have complete visibility on all the critical procedures, that's associated with diverse, multiple stakeholders.
The requirement for companies to have their share of predictability. It will help them to understand what will work and not work for a company. The company can effectively designate all the resources to cater to the business requirements.
The need for companies to stay close to the consumers. It will allow the organizations to have a powerful bond and cater to their aspirations better in a technology-driven world.
Added Value & Benefits of CRM Systems
One of the best-added value of Salesforce and similar cloud-based CRM is allowing employees to access their system from anywhere and anytime. Teams can pick up a customer issue and provide a solution on any device, any time.
That kind of added value, in Salesforce's case, has resulted to:
40% marketing return on investment.
32% growth in sales.
40% expansion in customer delight.
30% growth in customer retention.
Approximately 55% of acceleration in the business development in comparison to when Salesforce apps weren't part of the system.
Salesforce CRM platform also enables:
Business managers to undertake a holistic summary of the team activity in real-time for sales strategy and more straightforward forecasting.
Marketers to leverage the social networks and also connect with users in a way they want.
Sales representations and enables them to monitor customer data. It allows them to spend some extra time by selling as compared to data processes.
Customer assistance to connect all the conversations that are occurring in social media channels and connect the same using an internal device. It means the customers have access to all the answers and enable you to save money and time.
Customers to save on the resources. It also suggests employing new IT specialist.
All those benefits represent the business value CRM solutions can provide. But you can't expect the real advantage of CRM tools to happen only by buying it. You need to implement it correctly.
Implementing CRM Solutions Is Key
When implementing a CRM solution or using a CRM system in your business, you don't have to be an IT specialist or techie. But you do need to have a plan for implanting your CRM program, involve your team, go through and understand the advanced functionality of your CRM software in order to achieve a smooth adoption of the new system.
If there ever was a real CRM implementation failure, it would be from underutilization.
Salesforce CRM, for example, can be used for fundamental interactions with customers and fans, through targeted marketing and social networks. This CRM system is recommended for medium and small business setups too, where a finite number of individuals do the work that many departments might be charged with in a big company.
Large and small companies across industries that embrace CRM systems report improvements in meeting the sales quotas, management of customer care relationships, enhancement of business processes, and team performance. According to one study, CRM generates $8.71 in revenue for every dollar spent. That's pretty significant for any company's bottom line.