Apple's Forthcoming Phones After the iPhone X Series Could Be Smaller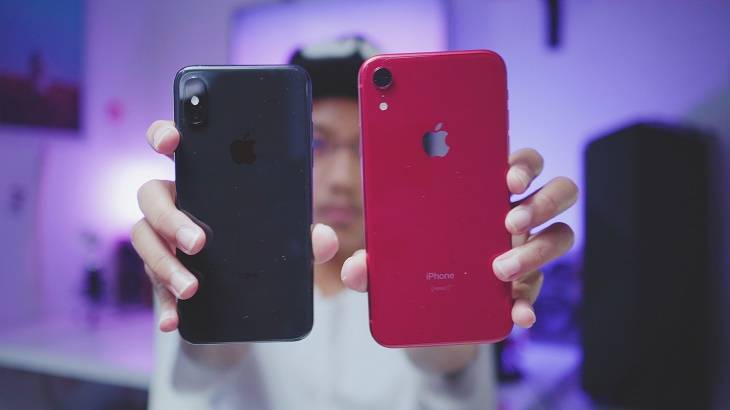 If there is one tech product that generates global hype, it has to be the iPhone.
Since 2007, Apple Inc. (NASDAQ:AAPL) has won a loyal fan base that is always on the lookout for the next-gen iPhone and other Apple products. The Cupertino, California-based tech company has consistently delivered, with every new product generally getting better.
The next best iPhones are also promising amazing new features and technology. You can learn more about the forthcoming products and prepare yourself early for the coming iPhone releases.
One of the most notable features of the iPhone is the standard size between generations of iPhones. Among the newer releases are iPhone X and iPhone XS, which feature a 5.8-inch display. But if rumors in the tech world are anything to go by, the forthcoming iPhone could get smaller.
Of course, Apple has never been a fan of huge phones compared to the competition, and for millions of iPhone SE fans, this is just what they have been waiting to hear.
The Return of the Smaller iPhone
While every other phone maker seems focused on building the largest phone in the market, Apple seems keen to go back to the basics when it comes to size.
The iPhone SE, which for some people is one of the best designed phone Apple ever made, was first introduced back in 2016 and despite its diminutive 4-inch screen size, was an instant hit.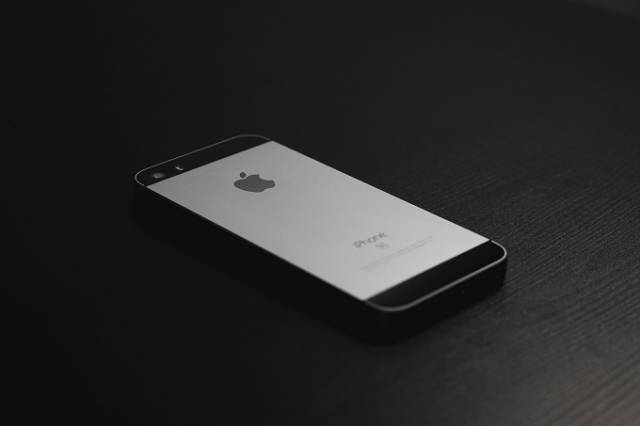 Grey iPhone SE
At that time, most manufacturers were scrambling to build the largest phones in the market and yet Apple, as often happens, went against the trend.
While there are questions about its actual design, tech reports indicate the return of a smaller phone in the form of the iPhone SE2 is imminent.
Reports by DigiTimes, a source which has correctly predicted Apple's designs due to its close connections with Apple's supply chain and manufacturing partners in Singapore, says there is a smaller iPhone on the way. According to industry reports, all indications are that it is an iPhone SE2.
At 5.42-inches, this is a huge reduction in size from the current iPhones on the market and a minuscule increase in size from the original 4-inch iPhone SE.
OLED display for the Small iPhone SE2
Another significant feature of the rumored iPhone SE2 is OLED display, with Apple opting for Samsung Display's Y-Octa or LG Display's TOE touch technology.
With Apple keen to build positive relationships in the industry, it is highly tipped that Samsung Display's Y-Octa is the display of choice for the forthcoming iPhone.
While Apple already uses OLED tech for the 5.8-inch iPhone XS, the 6.5-inch iPhone XS Max, plus the LCD-based 6.1-inch iPhone XR, the current technology is expensive. The new smaller 5.42-inch iPhone will feature new OLED technology, offering lighter weight and thickness.
Other iPhone SE2 Features
Reliable reports also indicate the following features could make their way into the iPhone SE2:
A glass back
Completely bezel-less design with a notch.
Latest A11 chipset
No headphone jack
No Face ID unlock
No wireless charging or 3D Touch.
5 or 7 MP FaceTime camera with Retina Flash
2 GB RAM along with 128 and 32 GB capacities
Release Date for the iPhone SE2
The release date for the smaller iPhone was initially slated for September 2018, but fans can now reasonably expect it around spring 2019.
Pricing for the iPhone SE2
The iPhone SE is available in 128 GB or 32 GB version at $449 for 128 GB and $399 for 32 GB. Now, with the advanced technology expected in the newer smaller iPhone, the price might go up, although Apple might not want to repeat the same blunder they did with the iPhone XR.
The smaller iPhones are supposed to be portable and cheaper, without compromising on performance. That means Apple will try to find the best price around the older smaller iPhone.
As you wait for the return of the smaller iPhone this year or next year, remember to protect your current device, because you might need to trade it in for the upcoming Apple phones. Apple allows trading-in eligible devices for credit toward your next iPhone purchase.
Take Care of Your Current iPhone
Every iPhone deserves the greatest care because it is a marvel of design and technology.
Even as you await the latest iPhone releases, it is important to protect your current phone with an aluminum iPhone case. If you own an iPhone X or Xs, these phones are the epitome of Apple's innovation and also need to be protected and taken good care of.  
Among the many reasons why using an aluminum iPhone case is so important is that it protects your valuable device both indoors and outdoors. For outdoor life enthusiasts, a protective iPhone case is a must-have iPhone accessory for obvious reasons.
These cases feature a low-profile anodized aluminum frame to protect your phone without making it look bigger. With a drop-proof to 16ft/5m, the best quality aluminum cases ensure your iPhone is safe from physical damage. The cases make it easy to mount your iPhone on different mounts and the scratch-resistant screen maintains your iPhone in mint condition.
Moreover, a protective case that's waterproof ensures your phone is safe in the water. Beyond casing it up, protect your iPhone screen with a high-quality screen guard. And keep your phone and battery in room temperature. Don't use your iPhone in extreme temperatures.