What Is the Ideal Way to Consume CBD Oils?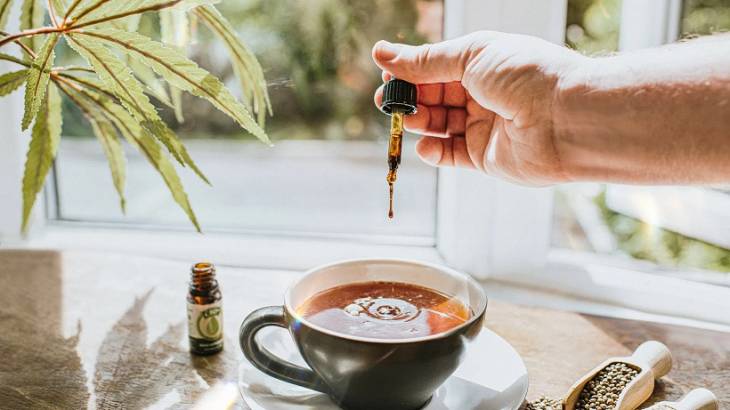 CBD products are now widely used due to their immune system boosting and their pain-relieving properties. It is a holistic approach to maintaining one's health and well-being.
Research has shown that CBD can help deal with seizures also, among other things. Its anti-inflammatory properties relieve the pain associated with arthritis.
And, according to the World Health Organization, "In humans, CBD exhibits no effects indicative of any abuse or dependence potential…. To date, there is no evidence of public health related problems associated with the use of pure CBD." CBD, by itself, does not even cause a "high."
However, the exact legal status of CBD (one of hundreds of active components of marijuana) is in flux. But, all 50 states have laws legalizing CBD with varying degrees of restriction you should look into. As such, there are several CBD Oils readily and legally available in the market today.
When buying any of these products, consider the vendors approved by the FDA. They will provide you with ready access to their research and lab testing results.
So, what are the best ways to consume CBD?
Different Ways of Consuming CBD Oils     
1. CBD Tinctures
Tinctures are the most common way of consuming CBD. Using the dropper available with the oil bottle, you can put a few drops of the oil under your tongue for quick absorption. Hold the oil in place for a minimum of 30 seconds before swallowing.
The oil does have a bitter taste to it. You can try flavored oils to make the process convenient for you.
2. CBD Capsules
As the name suggests, you can ingest CBD by swallowing a capsule. It is an efficient way to add CBD to your daily routine, along with your other vitamins.
There are different types of capsules available to help alleviate your condition. For example, you can find CBD capsules for mood, relief, sleep, broad-spectrum, etc.
3. CBD Topicals
CBD topicals are creams infused with the CBD oil. It is a popular way to use CBD as it is not ingested but applied to the skin.
There are CBD creams available that are designed to treat specific areas of discomfort. You could use them as hand, face, or body lotion.
There are CBD salves available, which are heavier in texture as compared to lotions. And, there are CBD rollers which can be used on your joints for pain relief.
If you are new to CBD products, then you can start with CBD topicals.
4. CBD Gummies 
Gummies is a fun way of consuming CBD. They are comparatively less effective than dropping oil under your tongue.
Once consumed, gummies need to pass through your digestive tract to release their CBD components effectively.
They are available in various flavors, and you can pop in a gummy anywhere, anytime.
5. CBD Drinks  
You can try energy drinks that come packed with CBD. Or you can add the oil to a beverage of your choice.
CBD can have a strong taste of its own; consuming it as it is may not be everyone's cup of tea.
To mask the oil's flavor, add it to your morning smoothie and start your day on a calm relaxing note. Or infuse the oil with juice or tea at night for enhanced sleep and comfort.
In Conclusion
Numerous reports have shown promising results that CBD Oils provide a host of health benefits, including helping relieve physical pain, reduce inflammation on the skin after strenuous activity, and help cope with depression, anxiety, and stress.
The herbal oil calms your body, restores balance, and supports your overall health and well-being. If you can manage the taste, CBD tinctures can be your ideal way of consuming the oil.
However, always talk to your physician before you try any new drug, including CBD.

You might also like...