Inpulsus Launches a Global Strategic Consultancy to Bring Influence Marketing In-House and Close the "Strategic Gap"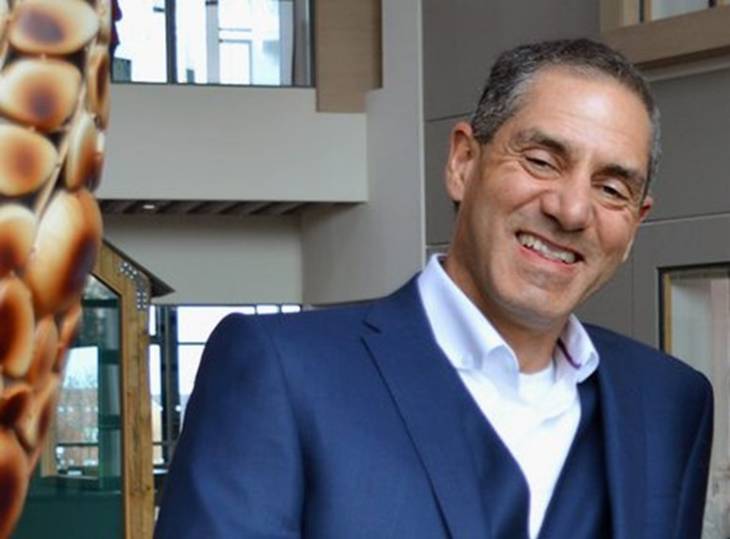 Robbie Vann-Adibé, Founder, CEO at Inpulsus.
With a majority of marketers still facing a 'strategic gap' within the practice of Influence Marketing (IM), Inpulsus has announced a new consultancy designed to help put 'Influence' at the center of marketing transformation and to redefine the role of IM within businesses.
Influence marketing has matured through experimentation and education over the last few years and has today reached a critical point in its development. The results that IM can deliver are now widely accepted as more and more resources are being invested. A recent report, "Into the Mainstream: Influencer Marketing in Society 2020", quotes that 73% of brands have upped their influence marketing spend this year despite the pandemic.
Additional validation comes from Gartner, where in their latest 2020 CMO Spend Survey, they report that globally CMOs looking to optimize costs have shifted almost 32% of agency work to in-house teams, 53% of which was social marketing. Inpulsus sees a great opportunity for businesses to further advance this 'in-housing' to reorganize the promise of IM across their teams, regions and product/service portfolios.
Born as a fully remote, global consulting firm, the founding team collectively bring over thirty-five years of influence marketing and digital business experience to their clients. CEO Robbie Vann-Adibé and Partners Delphine Reynaud and Christian Damsen were all part of the senior team at influencer marketing platform Traackr, while Partner Steven Spieczny held senior roles at agency and consultancies such as iCrossing/Hearst, E&Y and Schematic/WPP.
With IM proving itself to be a critical activity for many CMOs, there has been a tendency to move straight to campaign execution at the expense of a more unified IM strategy. Inpulsus sees untapped potential for many marketers to more fully optimize and scale IM, growing valuable audience engagement and positive results for their businesses.
'Influence at the Center'
Inpulsus recommends a transformation in how marketing organizes to overcome silos and place influence at the center as key to unlocking the unique growth opportunities that a mature IM strategy can deliver.
CEO, Robbie Vann-Adibé, said:
"Inpulsus brings together thirty-five years of advanced executional expertise and pioneering IM vision. Where the practice has advanced through numerous iterations, we believe that new ideas in how marketing and business organize around IM internally can unlock vast growth potential."
He continued:
"As more companies see better direct return on investment from Influence Marketing versus traditional paid media, the opportunity to become vastly more efficient and drive positive impact to the business is incredible. Much like Tesla, which continues to bypass any paid media in favor of enabling influencers to market their great products, many CMOs - whether B2C or B2B - can now see similar acceleration in their brands by doing the same."
Amisha Gandhi, Vice President of Influencer Marketing and Communications at SAP, reinforced that:
"Influence is at the heart of marketing, and building a strong in-house program requires the right partners, marketing stack and resources. If leveraged properly, IM is a strategic function that brings together external influencers, employee, customer and partner advocates to create communities and drive business impact. Working with an innovative partner like Inpulsus to help get you there can be critical to your success."
The first step - the Inpulsus Influence Maturity Quotient™
The Inpulsus Influence Maturity Quotient (IMQ™) has been designed to empower marketers to self-diagnose their current or forthcoming IM programs and receive immediate recommendations that can improve and advance the practice towards its full potential.
Across key categories such as program scope, influencer relations and ability to execute, IMQ™ is generated by responses to key questions that produce a comprehensive assessment. The Inpulsus IMQ™, now in beta, can be freely accessed at: Inpulsus's IMG Gateway.
Inpulsus Services
Inpulsus works with clients to benchmark current programs against market competitors and industry dynamics, while producing a detailed map of subsequent opportunities. With this map in hand, Inpulsus creates comprehensive planning that intertwines content and influence strategies.
Campaign activation and tactical management can also be carried forward by Inpulsus - jointly working with in-house teams (or potential agency partners) to set best practices and enable technology.
A core element of the consultancy's pioneering solutions include cross-divisional integration and change management that speed IM adoption across the entire corporate ecosystem including not only Marketing but HR, Talent Acquisition, Corporate Learning, Customer Service and Support, and more.