Common Mistakes Business Leaders Make When Choosing Their CRM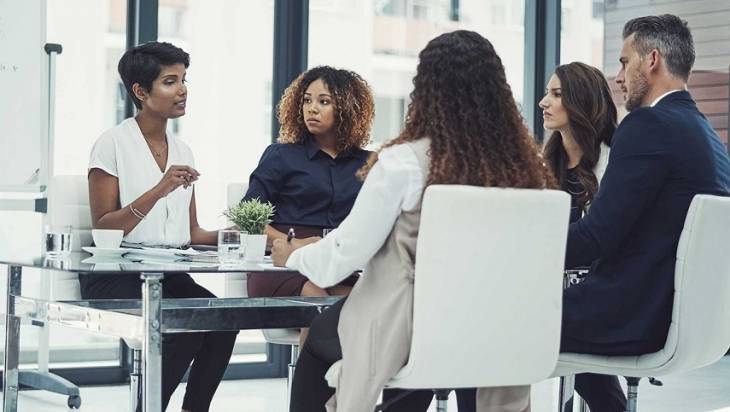 To stay ahead of competitors, companies nowadays are deploying customer relationship management (CRM) solutions that enable them to manage and analyze their customer interactions in order to improve customer experience. A better customer experience always adds value to customers, improves brand reputation, and boosts revenue.
Choosing the wrong CRM or making mistakes in its deployment can cause severe damages to your company's profile. Many businesses, big and small, are prone to make CRM mistakes, so it's always advisable to consult CRM experts who can help you to identify these mistakes and suggest methods to avoid them.
Avoiding customer relationship management mistakes will help you to enhance your business operations and establish yourself as a trusted brand.
Proper CRM software implementation has been found to increase productivity by as much as 50% and sales productivity by 5%, while reducing the consultation time by 10%. Statistics also suggest that by implementing a CRM sytem it leads to annual revenue increases by 4%, while customer service cost is reduced by 40% which is very encouraging data.
There are many CRM software solution providers that serve big, small, and medium-scale businesses, but at a price. So, it's important to take careful note of the add-on services your CRM provider offers and at what price, like in-house staff training, integration with your existing system, and post-implementation counseling.
Now let's highlight some of the common mistakes that businesses make in choosing a CRM you should avoid.
5 Major Mistakes in Choosing a CRM
Avoiding these common mistakes will help you to maximize the benefits of a CRM solution.
1. Not Specifying Your CRM Objectives
The first step is to understand what you want from your CRM software system. Whether your business goals are long term or short term, specifying your CRM objectives will help you understand if your CRM has succeeded in achieving the goals you set or not.
So, identify your Key Performance Indicators (KPIs) first and then deploy a CRM tool to monitor and measure them. Among the KPIs and main goals that a business has and should constantly monitor are new customers, an increase in sales, an increase in efficiency, and improvement in marketing strategy.
If necessary, hire dedicated CRM developers to discuss how your CRM system will help to increase these KPIs.
Training your staff on how to measure success is also very important and should be formulated and done before implementing CRM software solution.
2. Not Focusing on End-Users
The success of a CRM system lies in how well you involve and cater to the end-users. Most businesses have a desktop CRM strategy designed for internal management, but a CRM for the sales team is also appropriate and necessary to bring in a higher engagement.
Choose a user-friendly CRM and merge it with the existing running systems to help in real-time updates. Most organizations have executives who evaluate the CRM, but also have the sales team who need it more to evaluate it as well.
Your CRM software system should allow users and new sales reps to pick it up more quickly.
The user should be able to easily use the CRM tool to achieve various organizational functions, like reducing cost and increasing revenue and the overall efficiency with time management. Such a CRM will definitely help in enhancing the ROI in the long run.
3. Not Integrating with Social Media
Even if you are an established player you cannot ignore social media and its capacity to engage and influence the audience. Actively interacting with your customers and keeping them engaged through social media platforms like Facebook and Twitter will definitely increase your customer base and establish a stronger relationship with them.
Customers nowadays expect multichannel engagement. Therefore, listen to the voice of your customers, analyze them, and derive conclusions on what they wish. This will definitely increase the customer experience index which will be reflected in your revenues.
Thankfully, modern CRM platforms and software increasingly support social media alongside traditional channels so that customers can interact with businesses via their preferred channels. Choosing a Social CRM or social customer relationship management is always a good thing.
4. Not Considering Scalability
Pick an effective CRM solution that is scalable and has room for your future business growth. A scalable CRM solution will include more marketing and sales tools, app integration, and other extra features that are forward looking and can accommodate your business' growth.
Your scalable CRM should have enhanced enterprise tools, like custom analytics, reporting, and records for a growing list of users. Estimate your growth potential before settling on a CRM solution to gain maximum benefit from its implementation.
If your CRM is not scalable then at some point you will have to switch over and migrate to a new one that can handle your growth and that usually involves a tremendously investment of resources and heavy budget which you'll want to avoid.
Note that even a complex, feature-rich CRM tool with all the bells and whistles may be too sophisticated and may actual not be as useful and scalable as you may want. So, consider scalability and user friendliness carefully.
5. Not Protecting User Data
The most important priority is the protection of user data and the privacy of your customers. Opting for a CRM that utilizes Cloud storage of data is usually good assurance these days that your customer data will be secured.
With Cloud storage, companies do not have to worry about cumbersome physical files, how to quickly retrieve the data, how to pay for multiple storage devices, and other such issues. Data is stored on the internet and delivered on demand with just-in-time capacity and costs, thus eliminating the need to buy and manage your own data storage infrastructure.
But the quality of the data hosting service that your solution uses should also be checked. Free or cheap data hosting services are not always necessarily secure. In some cases, your data on cheap or fishy hosts may not get the protection that you think it is or want.
Since data is central to the success of businesses, your stored data must also be accurate and credible. Inaccurate data stored in the CRM will give wrong output and degrade the user experience. So, proper data input along with adequate data protection is key to a successful CRM.
In conclusion
A strong CRM strategy is necessary to thrive in today's business environment. It can help you effectively manage your marketing, sales, service, and billing all from one platform.
To help you with implementation, you can partner with a trusted CRM development firm that can help you analyze the merits and demerits of various CRM implementation approaches and methods, as well as support you with the whole implementation and smooth functioning process, per your business requirements.
Ultimately, a successfully implemented and well-planned CRM strategy will go a long way in increasing your revenue and positively establishing your brand reputation in the market in the long run.