How CRM Systems Help Small Businesses to Grow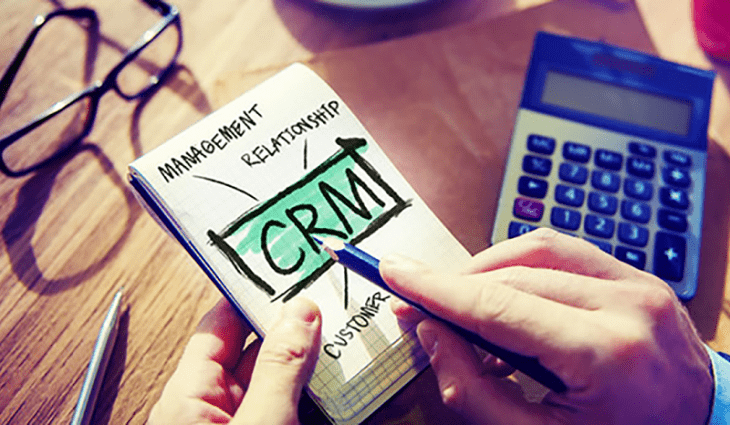 Ups and downs are inevitable when running business operations, but this is particularly true for small businesses and startups.
When you are trying to take off as a small business or startup, numerous challenges come your way, including challenges on hiring suitable candidates, winning customer trust, and managing finances in today's fiercely competitive business environment.
Customer Relationship Management (CRM) systems are software solutions designed to help manage customer interactions and keep business operations running smoothly. CRM solutions keep common business tasks and pain points that prospective customers may experience at bay.
So, whether you are facing rising concerns about your business' marketing, products or services adoption, or sales growth, using a CRM software system will go a long way in helping to address those issues, and more, successfully.
Since data collection and customer management are particularly important tasks for any business that wants to enhance its operations and boost sales, a CRM system is an essential tool to have for doing just that. CRM system allows both those tasks to be completed efficiently and effectively, with useful data analytics and interpretations.
But how exactly does a CRM system help with your business' customer relations management and overall business growth?
We'll get to that in a moment, but first let's get the basic out of the way first.
What is CRM?
Customer relationship management (CRM) is a process in which a business or organization manages all its relationships and interactions with customers and potential customers to bolster trust and fruitful engagements. 
The goal of customer relationship management is simple: To enhance existing and future relationships with customers for fruitful engagements, improved customer service delivery, customer retention, conversions, and overall business growth.
By using a CRM system to manage, track, and store data related to your customers, you are able to stay in contact with customers and streamline your business interactions and engagements with them. This helps to boost conversions, customer satisfaction, brand loyalty, sales, and growth.
When you understand your customers better, you are able to respond to their needs more effectively, which boosts business.
CRM Systems Applications for Small Business
When talking about the best CRM systems, you will be referring to a reliable software tool for improving business relations with customers. The main benefits of a CRM system boil down to keeping existing customers happy, while naturing new leads.
If you want your business to get more insights into customer behavior, or you want to modify your operations for better business results, a CRM system is a viable solution to add to your arsenal. Another key benefit of using a CRM system is that it is able to collect present data, work with it to forecast future trends, and project the best workflow options for your business and purposes.
Small businesses can use CRM systems as a means to capitalize on customer relations to their advantage. This ensures customers are satisfied with the way things are run in your business. You can also recognize and meet customer needs directly.
Some of the applications of CRM systems for businesses include:
i.) Understand the customer and their buying habits, which will inform your business strategies and approaches.
ii.) Market directly to targeted users and customer groups through profiling, resulting in more sales as a result.
iii.) Modify business operations to improve customer service and boost marketing strategies and conversion rates.
Key Benefits, Tips, & Insights for Using CRM Systems
Business leaders make a lot of important decisions that affect the future of their company. Among those decisions to make are that you have to consider what is best for your company when it comes to how best to manage your customers with a CRM system. 
A CRM system will help you keep up with prevailing marketing trends, lead generation pipelines, customer journeys, and strategies for managing customer interaction and service delivery.
Here is what you should know, tips and insights for using a CRM system within your company:
1. A CRM System Is a Powerful Marketing Asset
CRM systems are an invaluable tool for business marketing. As you know, marketing is essential for any business that want to boost lead generation and drive more revenue and business growth.
CRM systems allow stronger customer interactions, while also keeping consumers up to date with a company's business practices. This leads to increased trust, more conversion, better workflow efficiency, and enhanced business performance.
2. CRM Improves Customer Retention
CRM systems enable your business to effect strategies that retain more of your customer base. When you retain more of your customers, you get more loyal customers who buy from you, which in turn continues to grow your sales.
A report by Harvard Business Review found that a 5% reduction in customer defection rate results in up to 85% more revenue increase. A CRM system lets you collect data effectively and address customer issues head on, thus catering to them more effectively.
3. CRM Enables Better Workflows
Workflow patterns within companies will vary, but you need to ensure effective workflows in your company always.
Your business' growth and efficiency depends on the quality of your input and how much effort is being put in the business. CRM systems allow you to track your business workflows in an easy and effective way.
With features like post it notes, reminders, and order tracking, your customers will be served much better when you incorporate a CRM system in your workflows. Customers will find that your business does its work faster and better.
Manual processes tend to slow things down. So, for speed and efficiency, deploying a CRM system is a good business strategy. It will streamline and even automate many of you company's crucial customer management workflows for better results.  
4. CRM System Helps Build Sustainable Relationships
Deeper customer relationships are more sustainable, meaning they last longer. A company cannot succeed without the support and engagement of its customers. Sales teams and leaders must understand that.
As such, there is huge need to pay extra focus on meeting the customer's needs satisfactorily, and to build deeper, more meaningful, and sustainable, long-term relationships with them.
CRM systems enable you to achieve that in a very effective way by, among other ways, giving you full access to customer data and insights, such as buying history and preferences. You can use this data to build stronger relationships with each customer and meet their individual needs in a much more effective manner, thereby building trust and stronger business relations.
CRM systems are, therefore, an invaluable investment that benefits both businesses and customers. Your company's sales, marketing, and customer relationships will improve once you pick the right CRM system and start using it in your business.