How Customer Relationship Management Systems Help Small Businesses Grow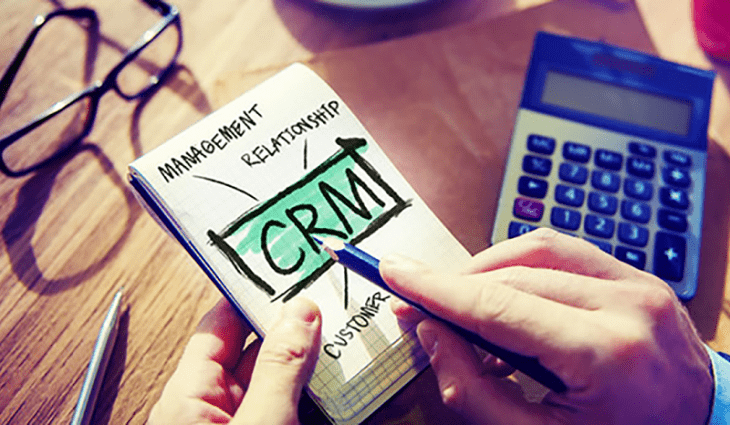 All organizations have their ups and downs when running their operations, but this is particularly true for small businesses and startups.
When you are trying to take off as a startup, numerous challenges come your way, including hiring suitable candidates, financial management, and winning trust of customers in today's fiercly competitive business environment.
Customer Relationship Management (CRM) solutions are designed to help you manage and keep your business operations running smoothly. CRM solutions are also a means of keeping common business pain points that your prospective customers may experience at bay.
So, whether there is a rising concern about your business' marketing needs, products and services, or sales, the use of a CRM software will go a long way in helping you successully address those issues, and more.
Because data collection and customer management are important tasks for any business looking to enhance its opperations, a CRM software is usually the right tool for doing exactly that. CRM allows both these tasks to be completed efficiently and effectively, with easy analytics and interpretations.
But how exaclty does using a CRM system help the growth of your business overall? We'll get to that in a moment, but first let's get the basic out of the way first.
What is CRM?
CRM is not difficult to understand. In simple words, it is a new form of technology which allows easy management of company relations. These include interactions with customers and future leads as well.
The goal of using this software is quite simple also: It is a way to enhance existing and future business relationships.
By using a CRM system, you will be able to stay in contact with your customers as a smaller business, and can streamline all processes. This will ultimately improve your revenue and generate more profits.
Basic Concept of a CRM System
When you talk about using CRM to improve business relations, you will be referring to a system. This is a systematic tool which allows effective contact and sales management, and in turn boosts productivity within a company.
The main task of a CRM system is keeping existing customers happy, while availing new leads. The CRM systems which you will use today for your business will be a part of a digital exchange. This means that with a combination of websites, calls, marketing and emails, you can track info and look for targeted groups.
The CRM system will be able to customize its features according to your specifications.
If you are concerned about new trends and techniques, then CRM systems are easily integrated to meet your demands. It uses different features for analysis of sales and allows you to be efficient in your operations.
The main aspect of a CRM system, which is good for business, is that it is able to take present forecasts and work alongside them for future purposes.
Applications of CRM Systems for Your Small Business
If you want your business to get more insights into customer behavior, or want to modify your operations for better results, you can use a CRM system. This is a good way to make sure that your customers are satisfied with the way things are running and you can recognize their needs directly.
Small businesses often face issues at the start of their set up, but this is a means to capitalize off customer relations and use them to your advantage. In short, when you understand your customers better, you will respond to their needs more effectively.
You can use these systems in your business to:
i.) Understand the customer and their buying habits, following their opinion and implementing any preferences
ii.) Market directly to certain people and groups through profiling and allowing more sales as a result
iii.) Modify your operations to better your customer service and improve marketing strategies.
What to Know and Consider When Using a CRM System
As a small business owner, you have to make a lot of important decisions, which will affect the future of your company. Therefore, if you are trying to manage your customer relations, you will have to consider what is best for the growth of your company.
The way to do this is keeping up with new product information, looking at marketing trends and managing workflows.
For CRM and its effective use within your company, here is what you must know and consider:
1. It's a Valuable Marketing Asset
Marketing is a great asset to have on your side as a new business. Most businesses use it to generate more revenue and improve their image.
For a small business owner, CRM systems act as a means of marketing. They allow more customer interactions and keep consumers up to date with the business practices that are being employed. This eventually leads to cost reductions and better efficiency when it comes to the performance of your business.
2. It Improves Customer Retention
CRM strategies allow your small business to retain its customer base. This means that if you have loyal customers who continue to buy from you, your profits will continue to increase.
A study report on Harvard Business Review found that only a 5% reduction in your customer defection rate will be able to generate more revenue, up to 85%. CRM lets you collect data effectively and you can address customer issues head on, thus catering to them more.
3. It Enables Better Workflows
The workflow pattern within your company will vary, but as a small business you need to have a better arrangement. Your growth depends on how much effort is being put in and CRM systems allow you to track this in an easy way.
With features like post it notes, reminders and order tracking, your customers will find that employees do their work faster and better. Manual processes tend to slow things down a lot so for speed, this is a good tool.  
4. It Helps Build Sustainable Relationships
Deeper customer relationships are sustainable, which means that they last longer. A company cannot succeed without the support of their customers and sales leaders understand this fully.
For smaller businesses, there needs to be extra focus on the customer's needs. CRM systems help you achieve this in a timely and simple way, by giving you full access to their buying history and showcasing a means of trustworthy business relations.
Conclusion
CRM systems are investments, both for finances and your time. The sales and marketing aspects of your company will be taken care of once you pick the right kind of system and start implementing new practices.

You might also like...