Snapchat Finally Lets Users Add Links to External Websites in Snaps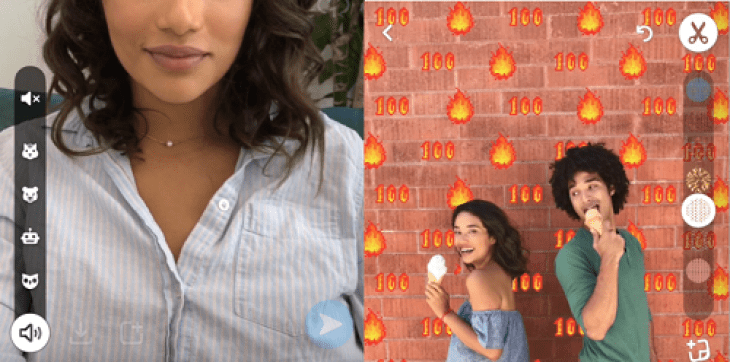 Snap Inc., parent company of Snapchat, has unveiled a new feature that allows users to link out to external websites through their Snaps.
The new feature called Paperclip, one that many snapchatters have been asking for from the company, lets you attach a website to a Snap that friends can swipe up to open in Snapchat's internal browser.
Previously only advertising campaigns and Discover content, where Snapchat users can access content from media outlets like Cosmopolitan, Mashable and CNN, could include links, according to TechCrunch.
To access the Paperclip function, click on the new paperclip icon before sending your Snap to friends or posting on your public Story. Then add a link. Viewers will be able to swipe up to go to the external link.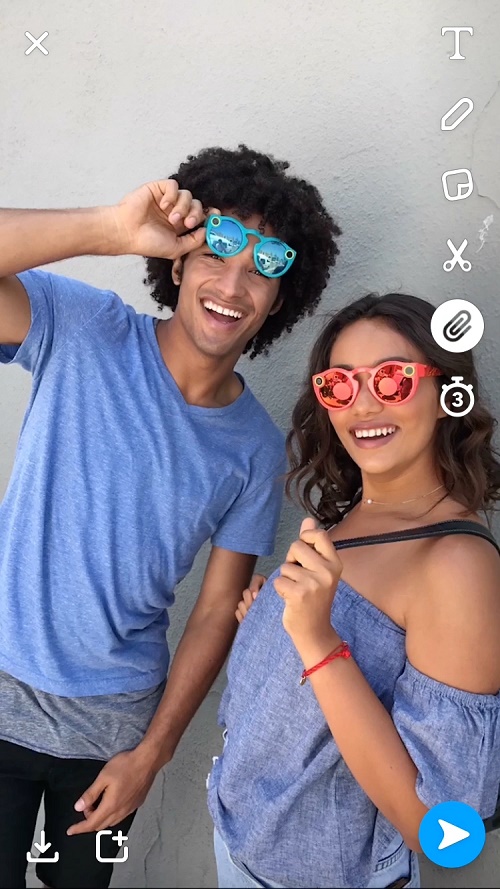 Snapchat Abandons Long-Standing "No Links" Rule
Snapchat has had a long-standing "No links" rule on the social networking platform that now boasts 166 million daily active users, as of Q1 2017. Only businesses could add app download links in Snaps. Thanks to this update announced Wednesday 5, everyone can now add external links in Snaps. You can use the links to promote personal projects or encourage people who want to grow their social media presence to build a following out on Snapchat.  
Snapchat users can also potentially use the new linking function in Snaps for affiliate links, which give the link poster revenue each time a sale is made through their link. Technically, though, Snap's terms of service don't allow users to use its products for commercial purposes without its express consent. However, it remains to be seen whether Snap will be policing if people make money off the links.
More Creative Tools Added in Snapchat Update
Wednesday's update allowing linking out also included new ways to add custom backdrops on Snaps using simple tools that let users crop objects. Users can also now modify their voices using voice filters on any Snap. Before you could only do so on special Lenses, one of Snapchat's internal visual filters.
Here's a short video showing how these creative tools work, and quick descriptions of how to use them.
Snap said it will use its own automated trust and safety tools, as well as information from Google's Safe Browsing service, to warn users about potential malware, phishing scams, or other dangerous websites that are linked out to in its new Paperclip feature. To further help users avoid opening objectionable links, the social media company said a preview will be shown next to the swipe-up arrow.
Snap also said it is encouraging all Snapchat users to report inappropriate content as the new Paperclip function and creative tools roll out globally on iOS and Android.
See Also: Are You Using Instagram for Your Social Media Marketing? Here's Why It's Crucial You Do.