8 Best Pizza Ordering Systems (And Tips to Choose Your POS System)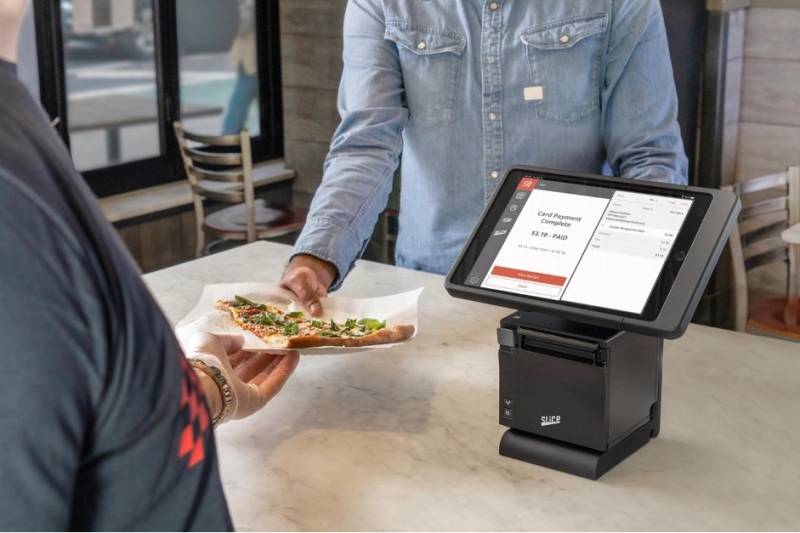 Owning and running a Pizzeria is quite different from a general restaurant. Pizza restaurant owners often get orders with high customization, whether in topping or the crust.
Some pizza lovers like pizza with extra cheese in the topping, while others like thin crust with more veggies. Moreover, on-time delivery is a must-have for pizza restaurants to survive and be ahead of the competition.
So, pizza restaurant owners must invest in the right Point of Sale (POS) system that offers all the features their business needs to streamline orders and enable fast delivery.
If you are looking for a pizza ordering software system for your Pizza restaurant, we have listed some of the top Pizza Ordering Systems for Restaurants so far.
Best Pizza Ordering Systems for Pizzerias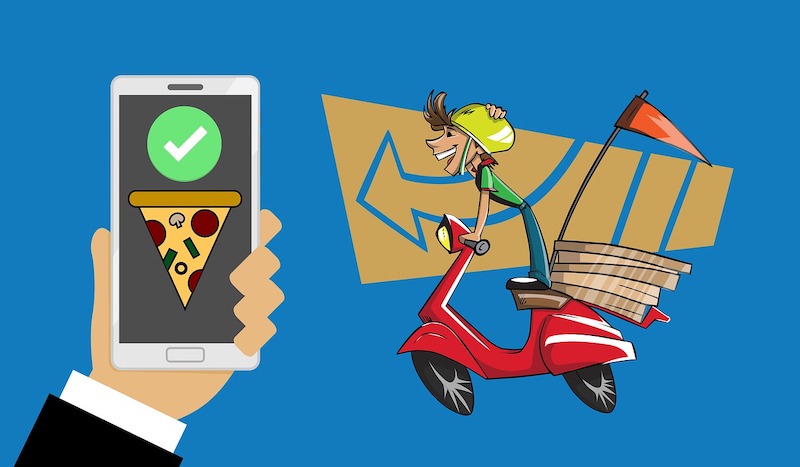 1. Foodiv
The Pizza ordering system by Foodiv is at the top of our list for many reasons. The topmost reason for this is the complete set of features and functionalities that Foodiv offers to help restaurant owners automate their day-to-day restaurant operations.
Foodiv can receive and manage pizza orders hassle-free with all the customizations in toppings. Restaurant owners can easily set up their restaurant, menu, and other information for an instant start. It helps make deliveries quickly and on time.
The online pizza ordering system is developed using cutting-edge technology and can be scaled easily. The delivery system is highly cost-effective with a minimal monthly fee.
If you are starting a pizza shop on a small scale with less capital investment, Foodiv is a great choice. Its monthly prices start at less than $7.29.
2. Toast
Toast is second on our list of top pizza ordering systems for pizza restaurants. Given that it is designed especially for the food industry, it offers robust features and functionalities uniquely tailored to restaurants.
Another reason for the popularity of the Toast POS is that it is built using the latest technology. It is also updated regularly to help pizza restaurant owners match the latest demands of the marketplace.
As a pizza restaurant owner, if you plan to go for Toast POS, then we have great news for you. Toast POS offers a user-friendly interface and your employees can easily learn to use the POS.
It is ideal for serving the needs of take-out, delivery, or dine-in options. Also, it is scalable to serve the needs of pizza chains.
Some features of the Toast POS system include 24/7 customer support, real-time reporting, and integrated payment processing. Pizza restaurant owners can receive payments from any corner of the world.
3. Square
The next POS on our list is Square, a cloud-based POS system for restaurants. One of the biggest reasons for Square POS's popularity is its affordable pricing.
So, it is ideal for pizza restaurant owners who are just beginning their journey or for the ones taking baby steps in the food industry.
The Square Pizza ordering system offers the basic features for free, but if you want to unlock the full features like payment processing, you must pay a fee.
In addition, you can keep adding more features to the POS as your business needs grow. Thus, starting without investing too much money is a great choice.
4. TouchBistro
One of the most popular pizza ordering systems that has been around for many years is TouchBistro.
The POS has been a favorite choice among restaurant owners because of its cutting-edge technology and the robust features the POS offers. The pizza ordering system offers a user-friendly interface, easy setup, and a simple menu.
Moreover, the pizza ordering system offers all the features and functionalities that will enable you to manage a chain of pizza restaurants on a single POS.
From managing online orders to reserving tables for dine-ins and managing inventory, restaurant owners can do all with TouchBistro.
5. Revel System
Revel system POS offers an exhaustive list of features for managing orders, deliveries, managing inventories, and more.
The POS system is highly scalable and can serve the needs of an enterprise-grade restaurant or pizzeria.
The pricing for Revel Systems starts at $99/month with an onboarding and implementation fee of $674 (flat fee). However, it requires at least a year-long contract.
6. SpeedLine
SpeedLine POS is designed specifically for Pizza restaurants. It offers a full array of features for delivery, dine-in, and takeout.
SpeedLine POS is an ideal option for startups and small businesses that do not want to invest much initially. The online pizza ordering system is scalable to meet the growing needs.
7. HungerRush
HungerRush is a cloud-based Pizza ordering system and is relatively new in the market. It was released in 2020 and is designed specifically for pizza restaurants.
HungerRush enables customers to order pizzas through their smartphones. Also, customers can choose customised toppings with each pizza they order.
The online pizza delivery system offers full features to receive and manage orders and deliveries. Also, they can check the status of the orders in real-time.
The pizza ordering system offers all other essential features, including inventory management, payment integration, and real-time analytics and reporting.
8. LightSpeed
The last but not least on our list of best pizza ordering systems is LightSpeed. The Pizza POS is highly popular among restaurant owners as it offers modern features to manage takeout, dine-in, and delivery orders.
The cloud-based POS system is developed using cutting-edge technology and thus it is highly powerful to satisfy the modern pizza restaurant needs. It also has a user-friendly interface that offers smooth and easy navigation.  
In addition, the LightSpeed Pizza delivery system is affordable for both startups and small-medium sized businesses. Its price starts from $69 per month and it also provides users the option to get more add-ons.
Tips to Choose the Best Pizza Ordering System
When deciding on the best pizza ordering system for your Pizza restaurant, the one that fulfils the specific needs of your Pizzeria and suits your food delivery business model is the best.
Most retail POS do not offer all the features and functionalities required for your Pizza system. While looking for an on-demand pizza ordering system, restaurant owners should be very clear about their business needs and objectives.
The needs of every pizza restaurant are different. For instance, some pizzerias look for a full-service pizza ordering system that manages and supports takeout and delivery. While others look for a POS that can easily handle multiple users and orders hassle-free.
It is also important to look at the cost factor. Startup pizza restaurants or small-scale restaurants cannot invest huge amounts and thus, look for a cost-effective POS option.
Featured photo: Slice, an online ordering platform for independent pizzerias.