Why Hiring a Home Tutor May Be a Good Option for Your Child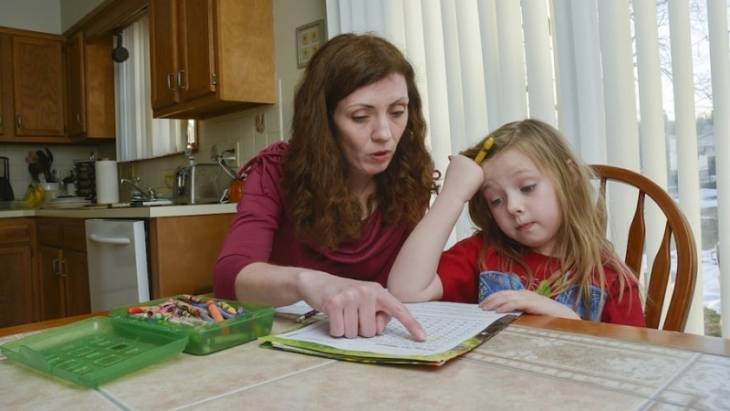 One of the most common misconceptions in the home schooling sector is that some people believe that getting tuition lessons for your child indicates the incompetence of the child. This is not true and it is a myth that has to be abandoned.
Your child might be one of the brightest stars of the class, but that does not mean they can always rely on self-study to achieve their educational goals. Sometimes they may need some private tutoring to help them meet their goals and maintain thier good grades.
Today's academic life is hyper-competitive for students across the board. And with extra-curricular activities increasing by the day, studies need some extra focus. A home tutor can help your child to get better at their studies without giving up on the extra-curricular activities.
Traditional tutoring in a classroom setting can be extremely useful and helpful, but recent reports show that it doesn't always help as much as you'd expect. In traditional large classroom settings, students have different learning styles and speeds. That means they do not process and assimilate information at the same rate.
Moreover, in a world that is very competitive and everybody is working very hard, your child may need some extra help to get ahead.
"The world is very competitive and everybody is working very hard," Malik Ijaz, a parent in the UK, told the Gurdian. "I know the school are doing very well, but there are 30 students in each class. It's one teacher and support staff. They try their best to help, but I realise if I'm going to give my kids some extra help it's going to be brilliant for their future. Anyone who does a bit extra always gets ahead."
Studies across the U.S have also concluded that traditional tutoring on average does not help students to an extent that we think. It does not result in significant growth or gains. There is only one teacher for a class of 30 students. The teacher can only do so much in that environment.
The Education Endowment Foundation (EEF), an independent charity dedicated to breaking the link between family income and educational achievement in the UK, has also identified one-to-one and small group tuition as a very cost-effective way to boost attainment.
Home tutors can tailor lessons to your child and greatly enhance the child's educational abilities. When you hire a home tutor, they'll nurture your child in a more direct, one-on-one manner and the child will ultimately get better at studies.
Benefits of Hiring a Home Tutor for Your Child
Here are some more specific benefits of hiring a home tutor for your kid you should know:
1. Easy Mastery of The Basics
It is nearly impossible to ace the exam when you are unaware of the basics. Building a strong foundation is essential when it comes to students. Learning the basics well is very important. It's sets the pace for future learning capacities.
Every school teacher gives their best in teaching children, but every student is not the same. Sometimes it gets tricky for some students to keep up with the pace of the class. Hiring a home tutor helps such kids to master the basics easily. They can easily learn at their own pace and catch up with the rest of the students at school if they have someone to guide them at home.  
2. Child Gets More Focus and Attention
According to a report in The Sydney Morning Herald, students are becoming increasingly more anxious and depressed as they are progress and move forward academically. The reason for that is the intense and burdensome curriculum.
The average size of a classroom is thirty students. Kids often need attention when they are studying to grasp some concepts. In a class full of children, it is sometimes impossible for the teacher to focus on every individual child.
Hence, hiring a home tutor can help you focus more on your child. The child can study with more eagerness when someone is giving them the full attention they need.
Also, the tutor can better inform and guide the parent about the child's abilities, interests, and learning skills so you can provide all the support they need.
3. Effective and Efficient Learning
Home tutors improve the efficiency and effectiveness of the students as they focus more on their studies. They help them in not only getting good marks, but they can also help the child to maintain a balance between academics and extra-curricular activities.
When your child is encouraged to play and explore their surroundings, the child's efficiency increases. Pressurizing the kids to study alone will never have a positive result.
Home tutors can encourage your kid to study and also get better at the extra-curricular activities. They build a personal bond of friendship and understanding with the student that motivates them to study harder and with passion.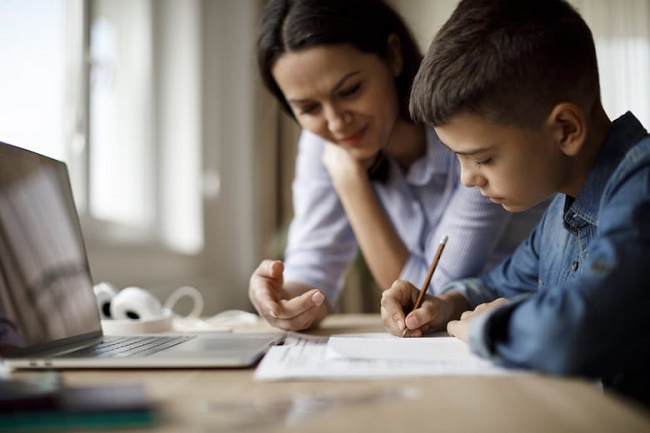 4. Fosters Questions Without Shyness
Questioning must not be discouraged. Questions mean your child is curious and learning. This curiosity enhances the brain's ability to explore and express.
Your child may be shy at school but home tutors are better able to help in tackling the shyness and banishing it from kids. They can comfortably ask questions that help kids be expressive. This way they can be more creative and confident.
5. Meets Your Budget
Learning should never be measured in terms of money alone, but if you are getting high-quality education within your set budget then that's worth it.
Hiring a home tutor is a budget-friendly option, with tutors generally charging reasonable fees for their services. Everyone can benefit from them, especially parents who have some financial constraints in sending their child to a tuition center.
The education of a child should never be compromised due to financial constraints and home tutoring services help to ensure that. No matter what your situation is, your kids must not give up on education. It is the key to success in life.
When you have the home tutoring option available, education for your child will not be a problem. Private tutors generally do not require contracts or charge additional upfront fees. You can expect the cost of a home tutor to be around $30 to $40 per hour, but as high as $85, depending on the tutor's experience level and subject.
6. Convenient Learning Environment
Hiring a home tutor brings convenience in your child's academic life. They can study easily at their most convenient times and with complete focus. At school, they are likely to be distracted and lose focus when their friends are around them.
Home tuitions does not allow kids to indulge in extra-curricular activities when it is time to study. It allows for full attention for students. If they miss a point in the class, they can cover it at home with the guidance of a personal tutor.
7. Build More Personal Relationships
To foster a general love for learning and love for specific subjects in class, students need a good relationship with their teachers. Teachers in a class of twenty plus students may not be able to build a strong relationship with every student.
However, a home tutorfocuses on one or two kids at a time, therefore building a strong and close relationship with the students is much easier and almost always happens naturally in the course of the class sessions.
The stronger the bond is, the better it is for you child. The teacher-student relationship will help your child in developing interest in studies. It will also help them to learn to build stronger interpersonal relationships.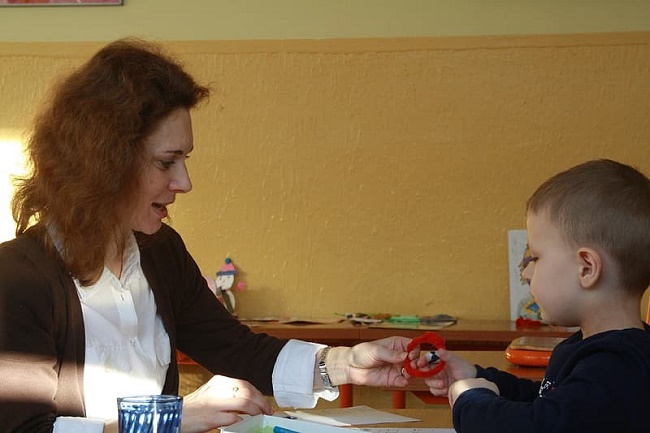 8. Creativity and Exploration Becomes Easier
At school, in traditional tutoring settings, heavily filled classes can affect the creativity of kids. Kids can be distracted by the hullabaloo going on in class and even loose interest in their special creative gifts. And because the teacher's attention is limited, it's difficult to help kids explore and develop their creative abilities fully.
Hiring a home tutor is an effective solution that can help hone your child's creativity abilities and the urge to explore and express themselves creatively. The home tutor deals with your child directly on a one-on-one basic. They know your child's stregths and can help them develop them.
Home tutors have been wrongly misunderstood that they only guide the kids to complete their homework. The fact of the matter is that they also help kids in exploring their gifts and encourage and train them to be creative.
Conclusion
Every parent wants their child to get the best possible education and training. This may sound simple, but it is tough to ensure books are your child's best friend in today's digital era. Kids are easily distracted and lose interest very quickly these days.
Hiring a home tutor will help you to arrest many of the distractions and ensure your kids score better at school. Home tutors do not only nurture kids for a better result, but they also enhance the creativity and innovation hidden inside the child.
Moreover, hiring a home tutor does not indicate your child's inefficiency to study on their own, rather it aims to enhance every one of your child's innate abilities.

You might also like...