David K. William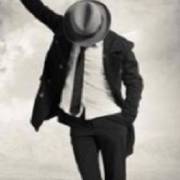 David is a seasoned journalist, writer, editor, and publisher, with more than a decade of experience in digital publishing and web content creation. He is a creative at heart and the co-founder and managing editor of WebWriterSpotlight.com, a digital news hub for passionate entrepreneurs, businesses, and creatives.
As managing editor of Webwriterspotlight.com, David oversees and coordinates the publication's editorial activities, among other responsibilities including creating and enforcing deadlines. 
David graduated with a bachelor's degree in Language and Communication, shortly after he founded webwriterspotlight.com. He is a studious, fun-loving person, who enjoys entrepreneurship and values data & privacy. Though a passionate creative and digital entrepreneur, he prefers to keep a low profile online.
Over the years, David has produced numerous high value articles that have appeared on many reputable publications from Lifehacker.com to HuffPost.com and Entrepreneur.com. Everything he writes is inspired by life experiences and study.
Follow David on Twitter @DavidKWilliam, and sign up to The Web Writer Spotlight email newsletter for more great stories.