15 Most In-Demand MBA Specializations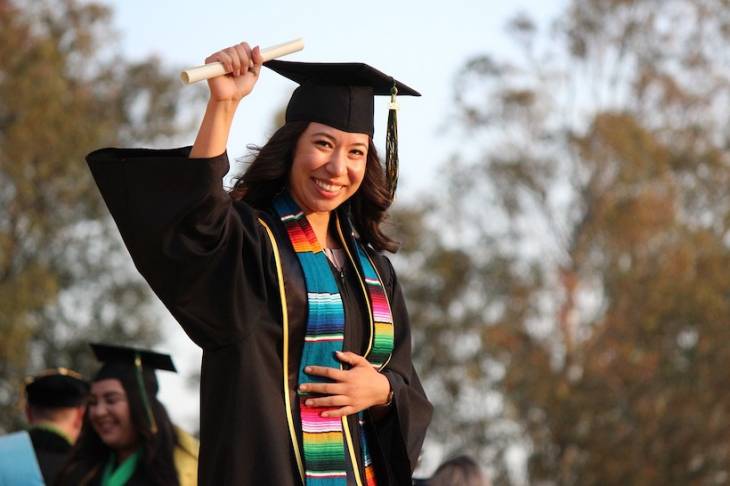 As new standards emerge and technological growth continuously raises in this digital age, alternative career options for ambitious working professionals have emerged. MBA is among the best degree for individuals who want to pursue a managerial career in the public, government, or private sector.
A college for specialized MBA is a globally recognized degree that equips students with a variety of latent skills to address both technical and real-life circumstances, while also balancing the management equation. This degree has evolved over time to meet the needs of industries.
An MBA is appropriate for people who wish to improve their business skills, and it is a key component in advancing business careers. An MBA degree is now the most popular stepping stone or credential for bolstering your resume. 
A management-focused degree such as an MBA and the specializations available can open many opportunities and bring numerous benefits. Potential aspirants will gain leadership, decision-making, and strategic skills with this postgraduate business degree.
An MBA is intended to help graduates develop a better knowledge of general management functions. It focuses on features of businesses or specific professions, such as entrepreneurship, finance, risk management, healthcare management, entertainment administration, marketing, relationship management, and so forth. 
MBA Programs are gradually widening their areas of focus to include instruction in international business, corporate accountability, and obligations of firms in their communities. As a result, the MBA degree has essentially become an entry-level degree to get started with your profession or, to put it another way, an asset for aspiring entrepreneurs in today's world.
MBA Entrance exams like GMAT and GRE are something you should consider taking before applying to colleges. These tests will help you stand out among other candidates and strengthen your application to gain student admittance to graduate programs across almost all subjects.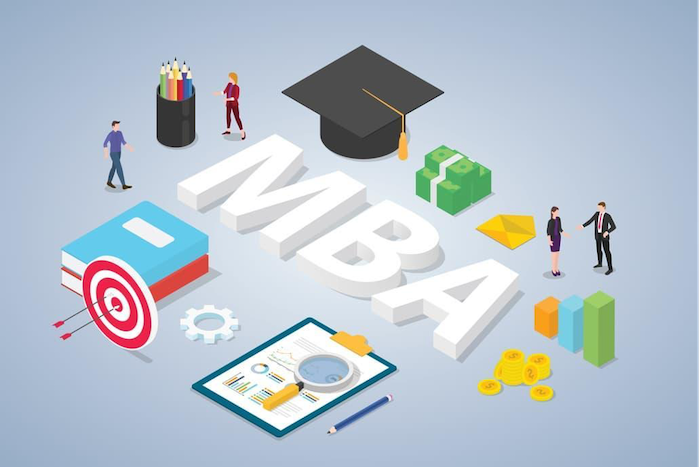 Here are some of the most in-demand MBA specializations currently:
1. MBA in International Business
Corporates are hiring skilled experts to represent their organization on a worldwide level, therefore an MBA in International Business is one of the most in-demand specializations in today's world. 
The fundamental goal of this specialization is to help students comprehend the operational process and obligations of international commerce, as well as to discover the most effective strategies for increasing imports and exports through research generation, analysis, and implementation. 
Students are taught how to deal with issues such as trade limitations, economic limits, and demographic constraints that arise in an international company.
2. MBA in Marketing Management
As part of an MBA in Marketing Management, students go through the advanced study of market research and analysis, pricing, promotion, selling, distribution, advertising, product creation, and other marketing ideas. All skills that are highly in demand today.
3. MBA in Financial Management
Data frameworks, operations management, and accounting laws and regulations are among the courses covered in an MBA in Financial Management program. 
Students are taught how to create and use approaches and strategic tools to aid them in recognizing, understanding, and analyzing many aspects of the financial business environment.
4. MBA in Human Resource Management 
The goal of an MBA in Human Resource Management is to provide knowledge and training to professionals who will manage a company's personnel. 
Every firm has a human resources department that is responsible for developing and managing corporate cultures by hiring the best people. They are in charge of overseeing the workforce in order to achieve the organization's goals by adhering to a set of values, visions, principles, norms, processes, and methodologies.
5. MBA in Logistics Management
A Logistics Management MBA prepares students for careers in industrial supply chain management, logistics, and e-commerce. The program is designed to match the skill set needed to deal with commodities, inventory, and transportation services.
6. MBA in Supply Chain Management
This particular specialty is gaining a lot of attention. It is designed to provide students with in-depth knowledge of the processes involved in this profession. 
It investigates the implementation, control, flow management, and movement of raw materials from the source, i.e., the producer or supplier, to the final consumer as a finished product.
7. MBA in Enterprise Management
MBA students learn about international finance and operations, multinational company processes, worldwide strategies, global management ethics, and organizational growth in the MBA in Enterprise Management program.
8. MBA in Artificial Intelligence
An MBA in Artificial Intelligence (AI) is likely to increase in popularity at a rapid pace in the next few years as a result of technological advancements. 
As a result, this specialization is expected to be a top priority for a large number of young people interested in pursuing a career in AI. 
The course will cover both technical and quantitative ideas, as well as the development of a strategic mentality to aid in data-driven decision-making.
9. MBA in Business Analytics and Big Data
Due to the growing demand for Big Data analysis, businesses are always on the lookout for talented managers. 
Universities have introduced this popular course to help students understand the value of data and analyze, decrypt, and interpret actionable solutions to have positive impacts in organizations.
10. MBA in E-Commerce
An MBA in e-commerce is designed to provide students with a solid understanding of the major concepts involved in conducting business online, as well as the differences between traditional and online business procedures. 
Basic business management, finance, and marketing skills, as well as leadership, problem-solving, and decision-making, are included in the curriculum. It improves students' capacity to conduct their internet business activities appropriately while avoiding industry risks.
11. MBA in Rural and Agri-Business Management
MBA in Rural and Agribusiness management provides students a thorough understanding of local and global agriculture markets. 
Students in this program will gain in-depth knowledge of topics such as farm planning, soil management, economic policies, supply chain management, food processing, and so on.
Grandaunts will become efficient in managing improvement of process leading to increased productivity in agriculture and horticulture sector, as well as rural development.
12. MBA in Pharma and Health Care Management 
Careers in pharmaceuticals and healthcare have exploded in popularity in recent times. Candidates are prioritizing this specialism to gain an advantage over the competition and capitalize on the sector's rapid expansion. 
Advanced pharmaceutical administration, nursing, business management, and advanced business concepts are some of the aspects that shed light on this subject.
13. MBA in Entrepreneurship
Many young people today clamor for degrees that will help them start their own businesses and be their own bosses, such as an MBA in Entrepreneurship. 
The program is meant to equip students with relevant knowledge, skills, and opportunities to generate out-of-the-box business concepts, establish commercial enterprises, and successfully manage networks necessary for company growth.
The training covers both the technical and practical aspects of starting a business.
14. MBA in Tourism and Hospitality Management 
An MBA in Tourism & Hospitality trains students to master the skills necessary to manage the day-to-day operations, theoretical and practical issues of the tourism business through a holistic approach.
Students aquire relevant management skills and background knowledge on all aspects of travel, lodging, food services,and event planning.
15. MBA in Communications Management
Because of the constant advancements in information and communication technologies, an MBA in Communications Management has emerged as a highly relevant and in demand specialty. 
Candidates considering an MBA in Communications Management should ideally be analytical and creative thinkers. This program is aimed at giving students conceptual knowledge, while also encouraging them to use their analytical and creative thinking skills. 
The MBA comprises topics that assist students have a better understanding of the socio-psychological framework of business and communications, as well as themes that help them make better decisions.
In Conclusion
An MBA is without a doubt one of the best options available if you want to develop a successful career in the corporate world of business. 
In response to increased demand for MBA courses, learning institutions have begun to offer multiple specializations to enable students develop skillsets in narrow areas of interest. 
Choosing the right MBA specialization is therefore critical not only for advancing your career, but also for increasing your earning potential in your chosen field of specialty. Good luck.