How to Identify Healthy Cake Shops + Top Patisseries in Pune for Health-Conscious Customers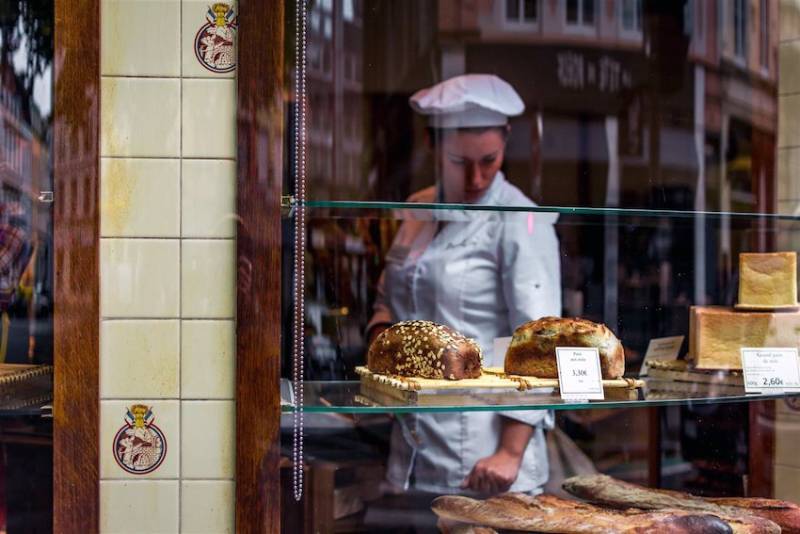 In this age of increased health consciousness, finding delicious desserts that meet our nutritional goals can be a daunting task. But in places like Pune, a bustling city in the state of Maharashtra in India, more and more patisseries are catering to health-conscious people.
These places have embraced the idea that you can enjoy delectable cake, pastry desserts ranging from vegan to gluten-free, sugar-free and low-calorie brownies and be healthy at the same time.
However, when it comes to identifying cake shops offering healthy cakes and pastries, it's important to check and ascertain some key factors and ingredients that the cake shop uses.
Factors and Ingredients to Check for Healthy Cakes
Some key factors and ingredients that health-conscious customers can check at cake shops include:
I. Whole Grains: Find out how pastry shops are using whole grain flour, oats, and other nutritious grains to increase the fiber and nutrient content of their cakes.
II. Natural Sweeteners: Find out how confectioners use natural sweeteners like honey, dates, and fruits as a healthier alternative to refined sugar without sacrificing flavor.
III. Fresh Fruits and Vegetables: Check that confectioners emphasize the addition of fresh fruits and vegetables to give their creations natural sweetness, moisture, and vibrant flavor.
Innovative Techniques and Technologies for Healthier Cakes
IV. Gluten-Free Delicacies: Learn how the confectionery has perfected the art of gluten-free baking by using alternative flours, such as almond flour, coconut flour, and quinoa flour to satisfy gluten-sensitive customers.
V. Vegan Miracles: For vegans, consider the pastry shops' expertise in making delicious animal-free vegan cakes that retain the richness and moisture expected of traditional cakes.
VI. Low Calorie Creations: Check for any ingenious methods used by pastry shops to reduce calories without sacrificing taste, including ingredient substitution, portion control, and clever flavor combinations.
Health-conscious cake shops and patisseries should be committed to using wholesome ingredients, innovative recipes, and alternative baking methods that are healthy, so that health-conscious customers can indulge in guilt-free, nutrient-rich treats and satisfy their cake cravings.
Top Cake Shops in Pune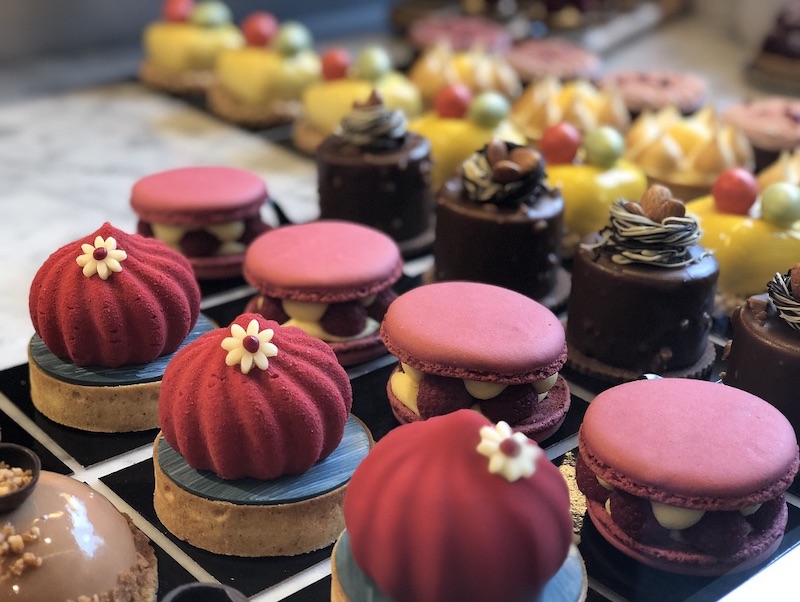 If you are visiting or live in Pune and you are looking for health-conscious cake shops and patisseries near you, you'll be spoilt for choice. There are many confections that use healthy ingredients and offer a wide range of options for different diets.
Here are some top patisseries in Pune offering a delectable array of treats that allow customers to satisfy their cake cravings without sacrificing their healthy diet preferences:
1. Healthy Baker
The Healthy Baker is known for their range of cakes that won't make you feel bad. It is located in the center of Pune. They use high quality ingredients such as whole wheat flour, natural sweeteners and fresh fruit to create cakes that are not only delicious but also nutritious.
On their menu, you can choose from things like gluten-free almond cake, sugar-free chocolate cake, and whole grain carrot cake. Healthy Baker also offers custom made cakes for people with special dietary requirements.
2. Blissful Bites
Blissful Bites is a well-known patisserie specializing in healthy and delicious desserts. They try to use as many organic and local ingredients as possible to ensure the best quality products.
They have a variety of cakes on their menu, including vegan, sugar-free, and gluten-free. Some of their signature creations include a vegan dark chocolate cake, a gluten-free lemon poppy seed cake, and a sugar-free banana-nut cake.
3. NutriDelight
NutriDelight is a bakery that specializes in making healthy and wholesome cakes for you. They believe that healthy eating should not compromise on taste. Their cakes are made with natural ingredients such as whole grains, nuts and seeds to provide a healthy and nutritious experience.
NutriDelight offers a wide variety of dishes such as Whole Grain Plum Cake, Honey Cake and Raisin Oatmeal. For people who can't eat eggs or meat, they also have egg-free and vegetable-free options.
4. Green Delights
Green Delights is a unique patisserie in Pune specializing in vegan and plant based cakes. They take pride in making desserts that are good for your health and the environment. Their cakes are mostly made with fresh fruits and vegetables and other organic ingredients.
Green Delights comes in a variety of flavors such as Vegan Chocolate Fondant Cake, Carrot Ginger Cake, and Avocado Lime Cake. Their commitment to sustainability extends to their sustainable packaging.
5. Wholesome Treats
Wholesome Treats are a popular choice for health-conscious people looking for delicious yet nutritious brownies. They use organic and local ingredients, ensuring that their cakes are free of preservatives and artificial additives.
Wholesome Treats has many options such as gluten-free cakes, sugar-free cakes, and dairy-free alternatives. The gluten-free raspberry and almond tart, the sugar-free dates and walnut tart, and the vegan coconut and lime tart are all good examples of their work.
6. Sugar 'n Spice
Sugar 'n Spice is a famous patisserie in Pune that caters to the needs of health-conscious customers. They try to use natural and organic ingredients as much as possible to make the cakes beautiful and healthy.
Their menu offers a wide variety of options such as Whole Wheat Chocolate Cake, Sugar Free Orange Almond Cake, and Egg Free Banana Oat Cake. Sugar 'n Spice also makes specialty cakes to order.
7. Pure Delights
Pure Delights is a pastry shop known for making cakes with healthy ingredients and new flavors. They offer a selection of cakes made with whole grains, natural sweeteners, and fresh fruit.
From the Pure Delights menu, you can order dishes such as whole wheat jaggery, millet honey pie and sugar-free cinnamon apple pie. They also give customers the opportunity to prepare cakes according to their dietary needs or personal tastes.
8. Nourish N' Cakes
Nourish N' Cakes are a popular choice for health-conscious people looking for guilt-free pleasure. They are experts in making cakes with no added sugar, gluten or chemicals. Instead, they use honey, dates, and other natural sweeteners to enhance the flavor.
Nourish N' Cakes offers a wide variety of options, including gluten-free chocolate cake, sugar-free almond cake, and vegan blueberry cake. They also provide sugar-free icing and decorations upon request.
9. FitBake
FitBake is a bakery that makes delicious treats that taste good and are good for you. They know how important it is to lead a healthy lifestyle without giving up taste. FitBake offers a wide selection of cakes such as low carb cakes, high protein cakes and paleo friendly treats.
Some of their notable creations include the low carb chocolate cake, the peanut butter cake, and the paleo-friendly coconut flour cake. FitBake also offers information about the nutritional value of its cakes, allowing customers to make an informed choice.
10. Guilt-Free Patisserie
Guilt-Free Patisserie is a famous patisserie in Pune that caters to health conscious customers. They specialize in creating cakes that are low in calories, sugar and unhealthy fats, but with exceptional taste.
The Guilt-Free Patisserie offers a wide variety of options such as low-calorie chocolate cake, sugar-free vanilla cake, and gluten-free fruit cake. They use flours like almond flour and coconut flour instead of white flour to make their cakes healthier.