5 Best Webinar Platforms to Engage Online Audiences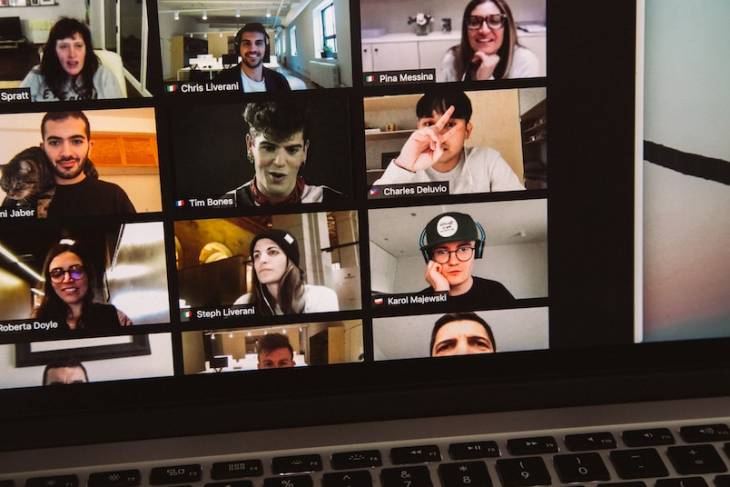 An increasing number of professionals, brands, and organizations are using webinars to conveniently and cost-effectively reach and communicate with each other and with online audiences.
Webinars (or web seminars) are simply web conferences or presentations conducted over the internet. They provide an avenue to meet, discuss, and share files virtually with participants in real time.
According to a report by Statista, during a survey carried out among marketers representing more than 2,000 small business and enterprise organizations worldwide between January and December 2020, a whopping 99% of respondents said webinars represented a critical element of their marketing plan.
And 89% of respondents said webinars outperformed other channels in creating qualified leads, while 78% of respondents said webinars helped in lowering their cost per lead.
People are using webinars as marketing channels because they provide a powerful set of tools for reaching, engaging, and interacting with potential customers.
In fact, as far back as 2017, a study by the Content Marketing Institute found that half of B2B marketing professionals used webcasts and webinars, while 32% claimed these tools were crucial to their success. 
Hundreds or even thousands of people can attend a webinar from anywhere and hear your message, depending on the webinar platform you use.
So, which are some of the best webinar platforms out there that you can use?
Best Webinar Platforms to Check Out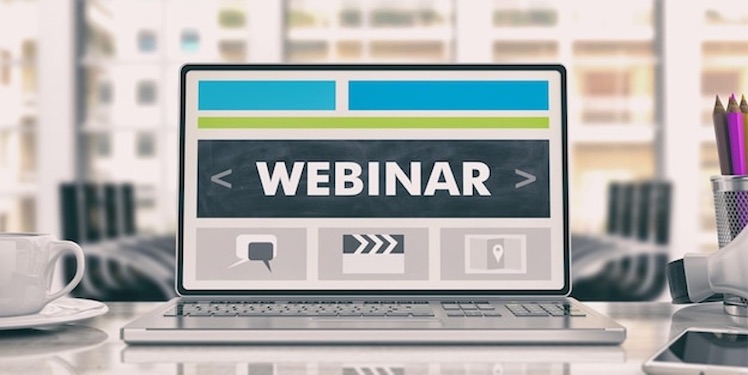 The number of attendees allowed in each webinar platform tends to separate the platforms from each other, along with the marketing, lead generation, and automation features available.
Some of the best webinar software platforms to check out (besides popular solutions like Zoom) include:
1. WebinarJam.com
WebinarJam is a website that hosts live webinars. It is a webinar software platform designed specifically for featuring live events. This means that users cannot schedule or automate with this tool.
The developers of this webinar tool created both WebinarJam and EverWebinar. Users can use both to offer a robust platform to meet diverse webinar needs.
WebinarJam features:
Allows ease of streaming content. You can stream content to YouTube Live, Facebook Live, or Jamcast.
Engages the audience with interactive opportunities such as live chats, virtual whiteboards, and polls.
Records webinars that you can use with EverWebinar.
Inserts prerecorded video clips into webinars to enhance presentations.
Allows you to customize your pages to maintain brand consistency.
Ensures the security of webinar rooms by using passwords.
Uses analytics features so you can measure the performance of your live webinars.
If you prepay for an entire year, then you can receive a reduced price for WebinarJam. An alternative pricing you can use is pay in three installments.
2. EverWebinar.com
EverWebinar is an intuitive webinar automation tool that you can use to build your email marketing lists. It allows you to schedule and automate footage of your webinars so that you can broadcast them at set intervals.
When broadcasting prerecorded webinars, EverWebinar can create a live experience for users when they play footage. Businesses using the tool can increase engagement and attendance by informing users about upcoming webinars.
EverWebinar features:
Automates webinars and schedules them to play at set intervals throughout the day. For example, you can schedule webinars to play every hour.
Offers Just In Time Webinars to tell users when the next webinar footage will arrive, so they can register.
Blocks night-time viewing, giving users the illusion that they are participating in live webinars.
Integrates with outreach campaigns to help build leads.  For example, you can use EverWebinar with GetResponse, Active Campaign, and MailChimp.
Provides analytics features and data about the performance of webinar strategies.
Allows users to block specific broadcast dates, so webinars will not play at specified times, such as holidays.
EverWebinar offers a free sixty-day trial. The trial period allows you to test the tool and determine if it works well with your webinar marketing strategy.
3. GoTo.com Webinar
If you are searching for a webinar tool that streams live webinars and sends the footage to attendees, then GoTo Webinar may be right for you. It is a webinar platform that can help you engage your audience, even though it has fewer features than WebinarJam.   
GoTo Webinar features:
Hosts live webinars and shares the footage with users.
Reminds users about upcoming webinar events by using email notification features.
Engages audiences through live chats and polls.  GoToWebinar allows users to send files to target audiences.
Allows you to measure the performance of your webinars.
Provides custom landing page forms to encourage users to register for webinars.
A downside of GoToWebinar is that it does not allow users to automate or schedule webinars. The Starter plan also limits you to enrolling 100 participants for every webinar. If you want to increase the number of participants, you will have to pay more.
GoToWebinar users pay different amounts of money for different features, choosing either the Starter, Pro, and Plus packages. You can opt to pay in monthly payments. If you choose annual billing, it is 20 percent cheaper than the cost of monthly billing.
4. GetResponse.com
Although GetResponse is an email marketing platform, it also features webinar tools as part of many of its plans. If you are seeking a platform that bundles email marketing and webinar marketing capabilities, GetResponse might be a good choice.
GetResponse features:
Allows quick scheduling by allowing users to select dates and times and create custom URLs for webinars.
Integrates with YouTube, which could allow you to build your audience.
Records webinar footage that users can download and share.
Increases audience engagement by offering dynamic presentations, interactive whiteboards, live chats, and videos.
Enhances security by using SSL encryption in URLs.  The platform also offers a password protection feature to limit unauthorized access to webinars.
Offers analytics features so users can study attendance rates and other metrics.
GetResponse may be an option for marketers who need a single platform that offers email, automation, and webinar features. It offers different pricing packages that depend on the number of people who attend each webinar. It also offers one-year and two-year payment plans.
5. Webex.com
Cisco Webex is not your typical webinar tool. It combines different features to help users host online events, meetings, interactive presentations, and training sessions, as well as tools to encourage team collaboration.
Cisco WebEx features:
Offers webinars and video conferencing.
Provides live chat and brainstorming tools to help users collaborate with teams and interact with users.
Allows file sharing to ensure better workflow.
Invites people to register for and attend upcoming webinars through its automated call feature.
Similar to other webinar tools, Cisco Webex offers video conferencing suites for hosting webinars and live events. Cisco Webex prices vary depending on the number of participants. As with other tools, paying for an annual subscription to Cisco Webex is more cost-effective than paying a monthly fee.
Conclusion
As you can now tell, webinar tools vary in features and capabilities. When researching the best tool for your needs, make sure you carefully consider the features they offer.
Some tools offer features you do not particularly need, while others may be lacking essential features that you actually need for your web marketing strategy. Look out for all that.
Also pay attention to pricing.