Impressive Technological Advancements in the Boating Industry
The boating industry has seen tremendous advancements in technology, ranging from advances in gadgets to appliances and connectivity. 
You can spend a whole day in the tech division of a boating store and be spoilt for choice not knowing what to pick and what to forgo. Your boating style will usually help you understand what you actually require in your boat. 
It's always nice to know about the available technology advancements in the boating industry that you can get for yourself. But why should you consider new boating tech in the first place?
Why Your Boat Should Have Up-to-Date Technology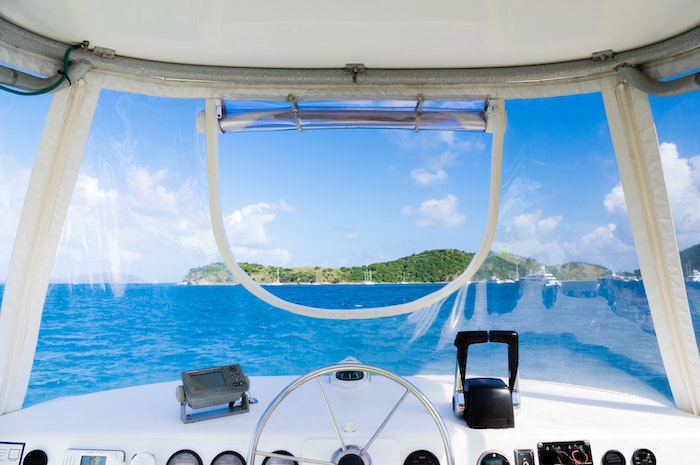 Every year boat tech and electronics for navigation, fishing, and even comfort evolve to enhance navigation, tracking of fishing behavior, and generally improve the overall boating experience.
For example, you can find more fish using sonar technology. In particular, the Compressed High-Intensity Radiated Pulse (CHIRP) sonar technology is an impressive leap in technology advancement for fishing/GPS finding units. 
CHIRP enables the GPS unit to provide more detailed and accurate sonar data of the seafloor, ocean structure, and fish. The data collected gives more explicit high-resolution images of what's beneath the surface, such as defined arches and excellent target separation.

Other benefits of CHIRP sonar technology include:
Identifies individual targets
Gives more precise details or the structure and the bottom
Accurate fish tracking at faster boat speeds
Accurate data even in greater depths
You can also get clearer pictures with new boat electronics that leverage modern technologies. This means you no longer have to squint at your monochrome fish finder/GPS display as multicolor displays are now available, thanks to technological advancements. 
Older units had monochrome liquid crystal displays. However, nowadays, color displays rule. They are much easier to read at a glance, whether navigating or determining structure.

Great display is determined by backlighting, contrast, and pixel count. In other words, the higher the pixels per inch, the better resolution and clarity of the display.
So, if your boat technologies and electronics are more than seven years old, it's time to upgrade.

Modern Boat Technology Advancements to Know About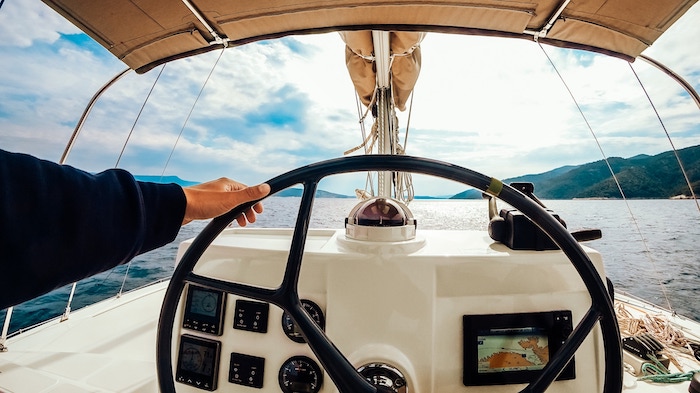 Here are some modern boat technologies you should know about:
I. Boat Tracking
Boat tracking is essential as the movement and position of the vessel can be observed from land. The Automatic Identification System is a boat tracking system quickly gaining popularity in the boating industry. 
The system uses GPS technology to communicate between the marina and the boat. You receive an alert when your boat moves from the marina or when there's an intruder, which protects the boat from theft, vandalism, and other malicious activity.


II. Digital Handling
Manual dials are no longer available in modern boat control systems as everything is now digital. There are digital dashboards with touchscreen displays connecting to all boat systems, such as stereo, GPS program, and engine. 
You can control anything from one location with a single touch. The screens enable you to view any angle you want.

III. Mobile Adaptations
The mobile phone has become ubiquitous—even an addiction for many people. Therefore, every industry or institution has to incorporate its products and services into mobile phone applications. 
Online shopping has made it possible to make boat purchases from the comfort of your home or office. Transactions are made and sealed online.
Manufacturers also have to make their sales websites mobile-friendly or risk losing out on sales. Potential customers also use mobile devices to find online reviews of boats.


Essential Technology to Include on Your Boat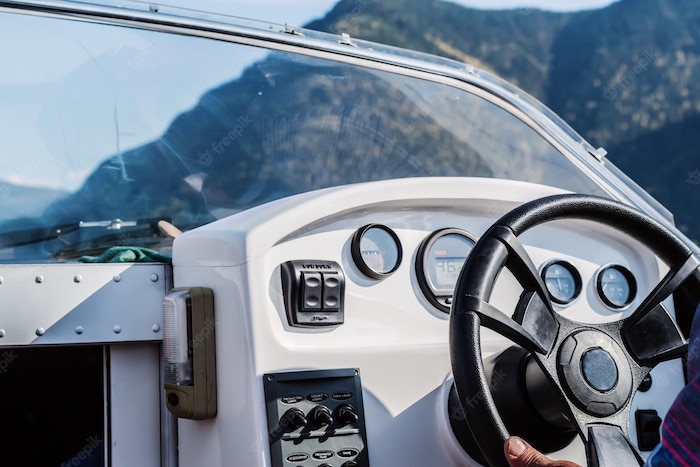 Some handy technologies to include on your boat today include:

1. Fish-finding Sonar
This gadget helps you know where fish are in plenty. Having a fish-finding sonar makes catching fish a lot easier.

2. Depth Finder
A depth finder is helpful when you want to drop anchor as it helps locate the most suitable location. 
It also comes in handy when in an artificial lake with hidden obstacles underwater, such as trees.


3. GPS
You can use a GPS phone app or install a dashboard marine GPS to show you the way and how to get back. 
Also, there are GPS with built-in maps, which is an essential requirement when sailing the high seas.


4. Anchor Drag Monitor
When you drop anchor, you should watch what's going on below. Dragging anchors can cause serious stranding, grounding, or collisions. 
Most GPS systems have an in-built anchor drag monitor. You can also install an anchor-monitoring app on your smartphone.

5. Radar
This helps you be on the lookout for large ships, other boats, and land.


6. VHF Radio
Mount your primary VHF on the boat with a large antenna for better reception. If you explore unfamiliar waters or cruise far from land, it is safer to have a backup VHF onboard – handheld.
 
Top Boat Tech Tips to Keep in Mind Always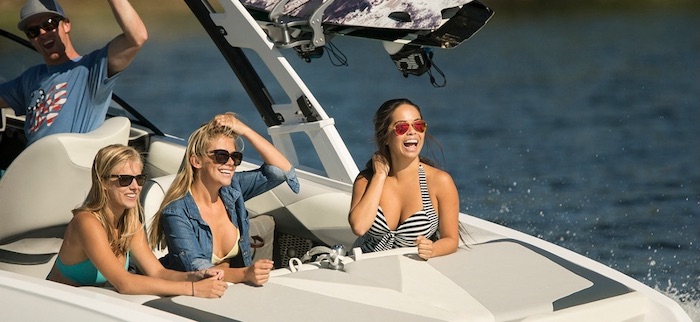 I. Connect your crew to a wireless kill switch
Ensure that your crew members wear a virtual kill switch. This works offshore and inshore through Bluetooth technology and GPS.


II. Wear a kill cord
This is essential when using an outboard. It stops the engine when the driver steps away from the wheel. Ensure that you re-attach it when you remove it.


III. Be on the lookout
Expect distraction from other boaters, especially in busy waters. So, look out for other boats and keep clear to avoid a collision.


IV. Maintain Clear Communication
Keep your guests and crew informed and warn them about rough waters or maneuvers. If the guests are unfamiliar with boats, let them know what to expect and what's going on.

You might also like...