Why People Are Embracing the Uniqueness of Gifts Hampers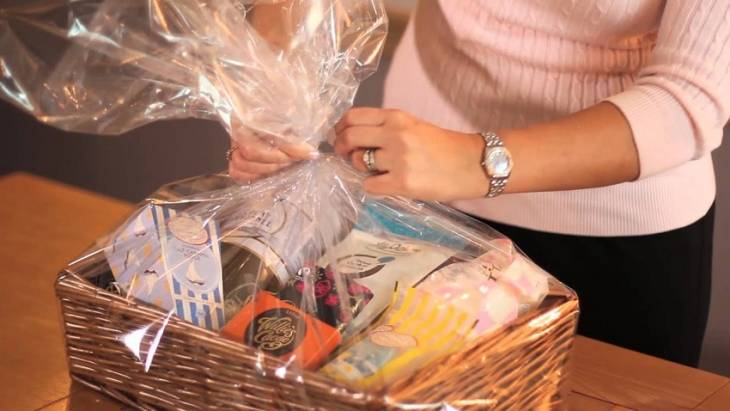 Gifting is a universal tradition that is a very thoughtful and positive idea to make anyone feel happy and appreciated. That is the whole essence of why people around the world give and embrace gifts to express warm wishes.
Psychologists contend that giving gifts is a conscious way for people to establish and re-confirm their relationship and connection towards others. It is also a way for us to make someone feel remembered and assured that everything is still cordial and positive.
When you give a gift to someone, it is a way to demonstrate love and investment in a relationship, especially when you cannot express it just through words. However, giving gifts is not always about celebrations. Gifts can also be given to people who are lonely and sick.
In the past, people used to give handwritten letters to others to express good wishes and sincerity, especially when they could not say the message directly in personal. But, times have changed and new expectations have emerged.
Today, many people appreciate the thoughtfulness and loving gesture of personalized gifts. And personalized gift hampers are a fantastic option more people appreciate because they can be tailored for anyone and any occasion.
What Is a Gift Hamper Anyway?
The concept of hampers is said to have originated in France and was first introduced to England by the French in the 11th century, as woven baskets made from willow which were used to transport food and drink items on hunting expeditions or long journeys. It wasn't until the Victorians got hold of the idea that hampers really took-off.
A gift hamper is essentially a kind of bundle gift – an all in one basket of gifts that is customizable and personalized to the recipient's preference and situation. Hampers are commonly packed in a basket (duh!) with gift items like flowers, balloons, snacks, and even personalized letters wrapped beautifully in transparent plastic or ribbon then delivered to the person.
When a gift hamper arrives on your doorstep, anyone is bound to get excited about unpacking layer upon layer of delicious food and drink, not knowing what they'll find next. It's all too exciting, and no wonder hampers have stood the test of time. They remain a fantastic gift solution today.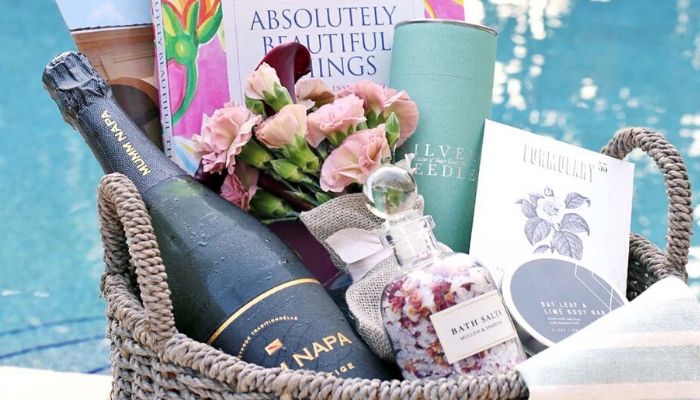 Versatility of Gift Hampers
Gifts hampers are versatile and customizable; you can arrange them for any person and occasion. For example, you can arrange a gift hamper for celebratory occasions like birthdays and graduations, featuring magnificent bottles of champagne and congratulatory letters.
You can also arrange a gift hamper to uplift someone who is low in spirits, featuring baked goods and a motivational book or CD. Other times you may even see it fit to gift luxury hampers that contain high-end items such as expensive bottles of wine or tins of caviar for special occasions.
Moreover, a "fresh hamper" that contains some perishable items like fruits, bouquet of flowers, and a lovely personalized letter make for a great get-well-soon gift.
Buying and Arranging a Gift Hamper
If you'd rather not arrange a gift hamper yourself, you can also buy a pre-packaged gift hamper for any occasion in your local area. In that case, you may have questions such as, "Where to buy get well soon hamper in Singapore?" "How much is it in the US," and "What should the gift hamper contain in the recipient's country?"
A quick online search will provide those answers and reveal hundreds of results with great pre-packaged hampers you can buy. Choose hampers from reputable companies with practical and appropriate gift items, and the best quality so that the one you are sending to can appreciate it.
If you want to arrange a gift hamper yourself, go for practical gift items that suit the recipient's style. A personalized gift hamper is perfect for the hard to buy for person. For example, including fancy food items that a person wouldn't normally buy can make for a nice hamper, as can a hamper full of useful groceries. Those are practical items that can be very well-received.
When arranging you hamper, place the larger and heavier gift items in the back and the smaller or shorter items in front. Arranging them in that way will ensure all gifts are visible. You can use tissue paper or shred to help boost height for items that may not be quite as visible.