How to Stay Safe and Healthy When Moving During the Pandemic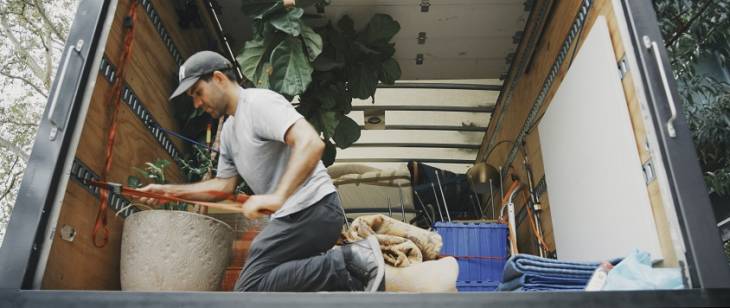 For people planning their relocation during the COVID-19 pandemic, it only makes sense to wait until this global health emergency is over, or until you're vaccinated against the virus.
However, if you're one of those people who don't have a choice over this matter, then you need to plan well and prepare for a safe and healthy moving transition for you and your family. That way, you can reduce the risk of COVID-19 infection among everyone involved.
Obviously, keeping yourself safe and healthy when moving during the pandemic can be a tricky and challenging task. With all the things that need to be transported, you may not be sure how to protect yourself from the risk of COVID-19 infection.
To help you protect yourselves when moving, here're some top tips you can use to keep everyone safe and healthy when moving during the pandemic.
1. Plan Properly Ahead of Time
Given all the safety concerns involved when relocation amidst the pandemic, you might as well give yourself enough time to prepare for the move.
Instead of waiting until the week or month before you relocate, consider creating a moving plan that can help you keep track of the things you need to do.
For example, do a little research on the place where you're moving and check if they require some travel passes and other related documentation before you can enter the area. This is especially true if you're moving interstate wherein COVID-19 rules and regulations might differ from one another.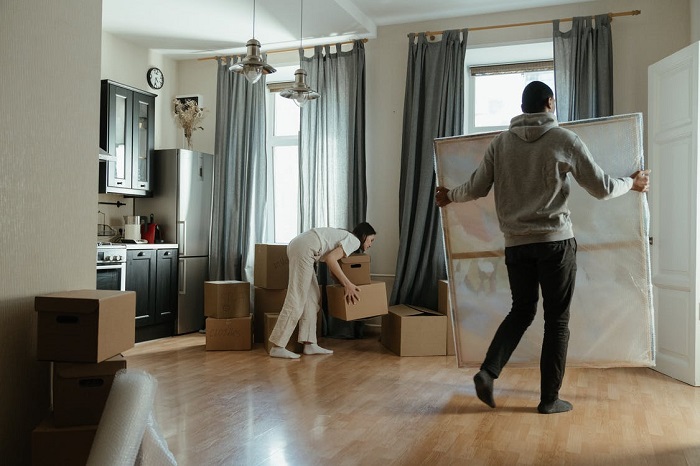 Also, make sure your moving plan includes some ways on how you can minimize going outside and your physical contact with other people. By doing this, you can protect yourself from the risk of getting infected during the move.
2. Decide Which Moving Method Is Best for You
Another way to keep your move as safe and healthy as possible is to choose the right moving method that reduces your chances of contact with other people.
If you can relocate on your own, then a DIY process can be a good idea. All you have to do is rent a moving truck or use storage pads to move your belongings without much interaction with others.
However, if you live in New York, for example, and think you need help from professionals offering the best moving company in NYC, then the important thing to do is observe proper social distancing as much as possible. That way, you can stay safe and you can prevent the risk of coronavirus infection.
If you want to double-check the details of your move when getting help from professional movers, you can ask the following basic things to set your expectations:
Ask if they're fully operating despite the pandemic.
Ask them if they provide a certain COVID-19 policy that can help safeguard everyone throughout the process. These can include frequently sanitizing the moving truck and the equipment, wearing facemask and a pair of gloves, and many more.
Ask them if you need to comply with certain specifics to make sure everyone is safe during the relocation.
3. Postpone Your Relocation If You or Someone in The Family Is Sick
If you or a family member is sick, it's best to delay your move until getting cleared of the virus by an authorized health professional.
Although it may not be a good turn of events for you, considering all the arrangements and money you've spent, it's important to ensure the health and safety of everyone involved.
After all, you can always reschedule your moving day when everybody is safe and healthy to go through the transition.
4. Pack Your Belongings Beforehand
It's advisable and best to pack all your belongings beforehand to streamline the relocation process while promoting health and safety.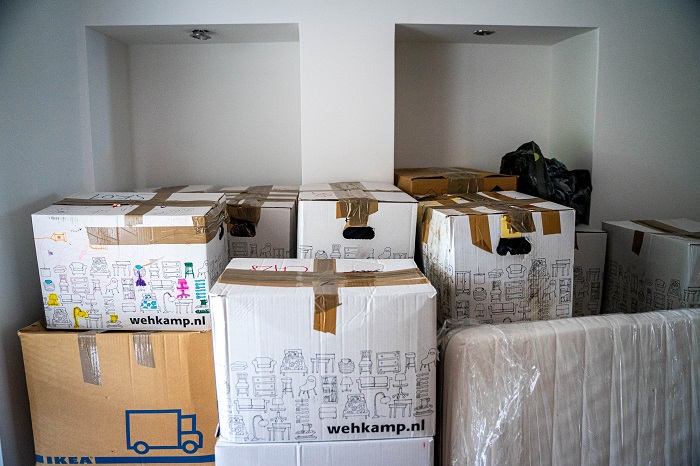 Aside from person-to-person transmission, coronavirus can still be transmitted by touching surfaces and these can include the moving boxes.
Thus, to ensure your boxes will be free from contamination such that you also reduce your chances of getting infected, box up all your things at least 24 hours before the moving company arrives at your place.
Doing this can go a long way in staying safe and healthy during the relocation. 
5. Observe Safety Protocols on the Moving Day
Another important way to promote your safety and health when moving during the pandemic is to observe safety protocols on the big day. These can include:
Wearing a face mask and a pair of gloves to avoid contamination
Sanitizing hands from time to time
Providing extra sanitizing materials such as access to a sink and hand soap at different locations in your house and stock up of plenty of hand sanitizer
Observing a safe distance from other people to minimize physical contact
The Bottom Line
Indeed, moving to a new home during the COVID-19 pandemic can be a challenging and complicated process. But by following the tips mentioned above, you can help make the whole transition as safe as possible for you and everyone involved.