5 Ways Your Choice of Web Host Affects Your Business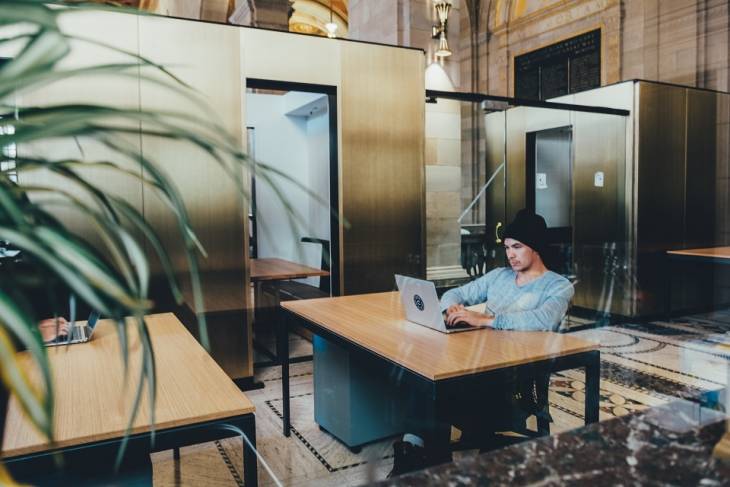 When it comes to running an online business, a lot of people hardly give web hosting the attention it deserves, only treating it as an afterthought.
If this sounds like you, you're probably making one of your worst mistakes without even realizing it that could be inhibiting the optimal growth of your online business.
Technically, you don't need to use a web hosting provider to set up a public website. However, most people use web hosts because of the convenience they provide.
If you opt to use a web hosting service, your choice of web host or web hosting provider plays a big role in getting your website online and supporting your business's growth.  
You can use a service like hostadvice which lists some of the best and most reliable web hosting providers based on user reviews and expert opinions to find the ideal hosting provider for your site.
Impact of Your Choice of Web Hosting Provider
Some of the most significant ways your choice of web hosting provider impacts the performance of your website that you should be aware of include:
1. Website loading speed
Numerous studies conducted on web pages loading speeds have shown that speed is directly linked to the performance of a website on aspects like visitor numbers, click-through rates, and ultimately conversions. To put this into perspective, it has been found out that a website loses up to 40% of would-be visitors if it fully loads in more than 3 seconds.
So, how can you speed up your site and retain more visitors to your site?
Well, a few things come into play here including factors like image optimization, the variety and types of fonts used, and the size of individual pages just to name a few.
More importantly, your choice of web host determines how fast or slow your site loads. For example, shared hosting comes with limited resources as they are shared among many competing websites, thereby making it difficult for sites hosted here to load fast.
A better option would be a virtual private server which guarantees more memory, disk space, and CPU allocations for improved performance for established businesses with large numbers of websites visitors. And if you need even higher speeds and performance, hosting your site on a fully dedicated server will surely do the job better.
2. Uptime and availability
Let's face it, no one enjoys working with an unreliable service provider or product seller, and this applies to online businesses space too. One of the key measures of reliability when it comes to running an online business is the uptime (and downtime) rates.
For starters, your customers can't trust your business if your site is down many times when they visit it. In addition, Google and other search engines frown upon websites that suffer chronic downtimes, meaning these sites are less likely to rank them well in search engine results pages.
When choosing a hosting provider, it's very important that you go for a service that offers solid performance guarantees and also has in place proper mechanisms to deal with downtime issues.
For example, reliable hosts offer over 99.9% uptime and commit to compensate for anything lower than this, usually based on monthly averages.
Additionally, the best web hosts use the more reliable SSD drives in place of HDD drives and also fit their servers with speed enhancers, such as Nginx and caching tools.
3. Customer support
Like any other technology, your site is bound to encounter technical hitches – some brought about or emanating from issues with your host. If this happens, you need to have a provider you can trust to provide quick support and arrest the problem as fast as possible.
Nothing can be more frustrating than getting no or automated responses from your host when you need urgent help getting your site up after an unscheduled downtime. For this reason, it's important that you're sure about the responsiveness of a web host's support team before engaging them for hosting services.
Are they known to respond to emails and live chats within a few minutes or hours? How many channels do they offer for customer support? Are their reps knowledgeable and helpful in tackling major technical issues?
All these are key questions you should be asking yourself if you're to avoid disappointments due to bad experiences caused by poor support.
4. Security
The overall security of your site is the sum effort of both what you do onsite and what your web host does on its end.
Sure, you could have total control over how you manage and secure your content management system, but have very little to do if the security problem emanates from the hosting provider's end.
Only work with web hosts with fully secured data centers and servers and which also include backups in their hosting packages.
Other security features to look out for are SSL certificates, two-factor authentication, and firewalls.
5. Server location
Server location matters a lot in the overall loading speed of a website. You want to host your site on a server that's closest to your target market to reduce the time it takes to gather data and relay it to your visitors' devices.
Therefore, when choosing a web host, remember to check whether it has data centers spread out to your targeted users' locations. Even better, go for providers that support Content Delivery Networks (CDNs) or even offers one as part of their plans.
Conclusion
There you have it. Those are the five main factors you should look out for when choosing a web host for your online business. Have you considered how important your host is in the success of your business? What has been your experience so far with web hosts?
Share your feedback with us in the comments section below.

You might also like...