25 Powerful Quotes On Perseverance to Keep You Going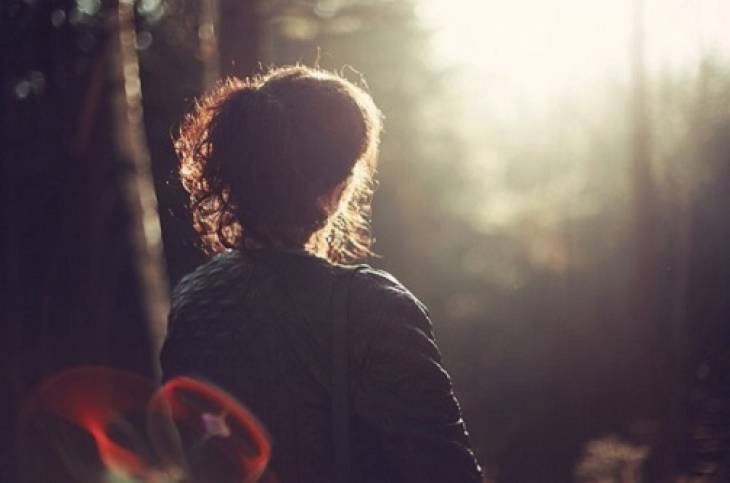 Everyone goes through tough times. Nobody is ever exempted from challenges and setbacks.
Sometimes, however, the challenges and setbacks we face are great and the temptation to give up is strong. This is true especially when starting something new or striving to get something going that's proving difficult to make happen, considering today's tough economic realities.
Reminding yourself that challenges, obstacles, setbacks, and even failure are a part of life that help you build character, and also that challenges come and go with no one exempted from them (we all have to go through them) can provide the strength you need to keep forging ahead without giving up. It could be the motivation you need to persevere and keep reaching for your dreams.
Whether you are trying to have your manuscript accepted by publishers, starting a business from scratch, or striving to grow a project to the next level, you need perseverance to get through the inevitable challenges, obstacles, and setbacks that stand between you and your dream. 
You shouldn't just quit when difficulties, obstacles, and tough times come. Giving up denies you the opportunity to learn, develop, and taste the joy and satisfaction of overcoming hardships and achieving victory. So, be prepared for anything and cultivate persevere to get through it all. Remember, nothing worth having ever came easy or without effort.
Powerful Quotes On Perseverance to Motivate & Keep You Going
To strengthen your inner resolve and courage so you can persevere and keep going, check out these powerful quotes on perseverance. They offer valuable insights and motivation to keep moving forward and reach your dreams, despite everything you encounter along the way to success: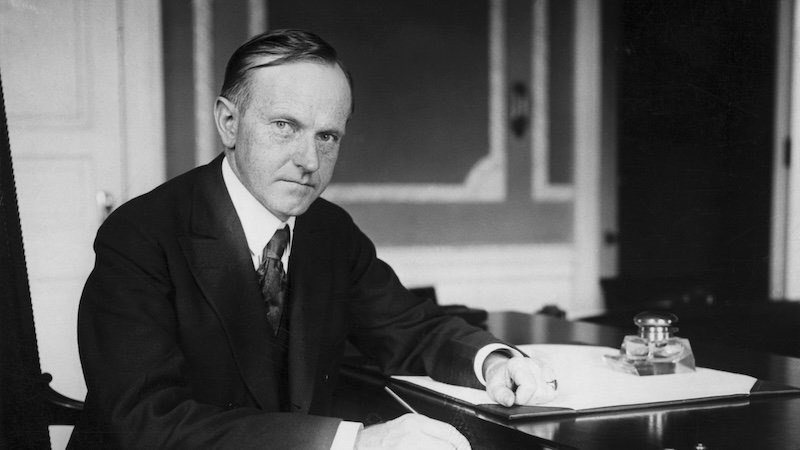 Calvin Coolidge
1. "Nothing in the world can take the place of persistence. Talent will not; nothing is more common than unsuccessful men with talent. Genius will not; unrewarded genius is almost a proverb. Education will not; the world is full of educated derelicts. Persistence and determination alone are omnipotent. The slogan Press On! has solved and always will solve the problems of the human race."
—Calvin Coolidge, 30th president of the United States.
2. "Thankfully, perseverance is a good substitute for talent."
— Steve Martin, American comedian, actor, musician, author, screenwriter, film producer and voice actor.
3. "You may encounter many defeats, but you must not be defeated. In fact, it may be necessary to encounter the defeats, so you can know who you are, what you can rise from, how you can still come out of it."
— Maya Angelou, American author, poet, dancer, actress and singer.
4. "If you stand up and be counted, from time to time you may get yourself knocked down. But remember this: A man flattened by an opponent can get up again. A man flattened by conformity stays down for good."
— Thomas J. Watson, Jr., American businessman, political figure, and philanthropist.
5. "The man who can drive himself further once the effort gets painful is the man who will win."
— Sir Roger Gilbert Bannister, former English athlete, physician and academic.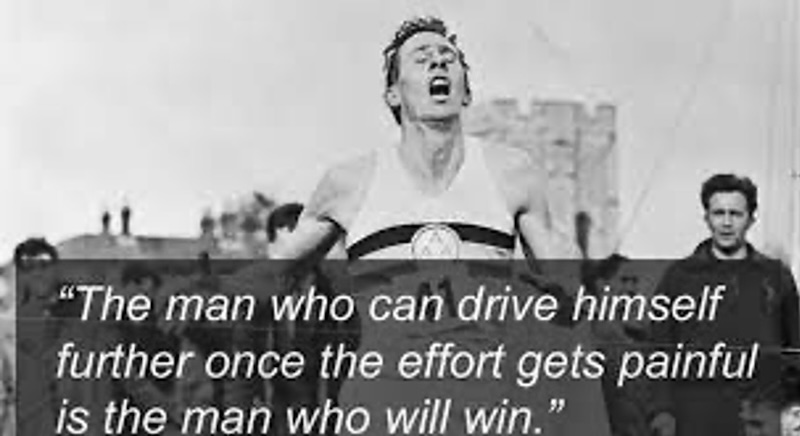 6. "The characteristic of a genuine heroism is its persistency. All men have wandering impulses, fits and starts of generosity. But when you have resolved to be great, abide by yourself, and do not weakly try to reconcile yourself with the world. The heroic cannot be the common, nor the common the heroic."
— Ralph Waldo Emerson, American essayist, lecturer, and poet.
7. "History has demonstrated that the most notable winners usually encountered heartbreaking obstacles before they triumphed. They won because they refused to become discouraged by their defeats."
— B.C. Forbes, Scottish financial journalist and author who founded Forbes magazine.
8. "No is a word on your path to Yes. Don't give up too soon. Not even if well-meaning parents, relatives, friends, and colleagues tell you to get a real job. Your dreams are your real job."
— Joyce Spizer, Aerican screenwriter, movie producer and author.
9. It always seems impossible until it's done.
— Nelson Mandela, South African anti-apartheid revolutionary, politician and philanthropist.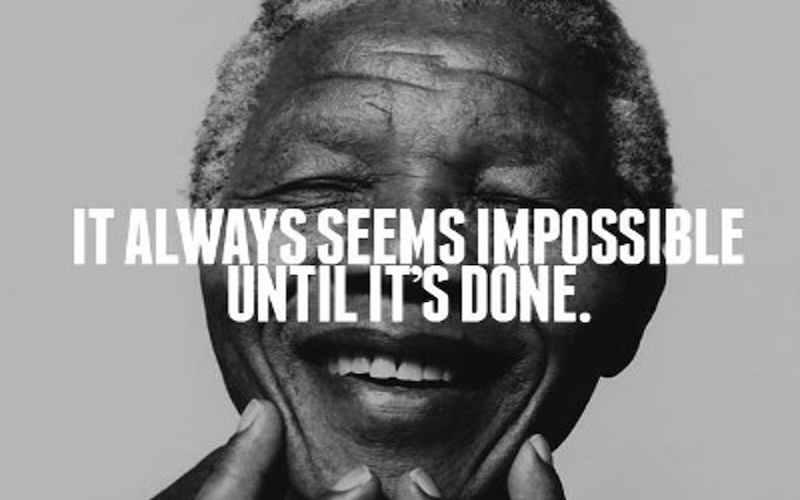 10. "You go on. You set one foot in front of the other, and if a thin voice cries out, somewhere behind you, you pretend not to hear, and keep going."
— Geraldine Brooks, Australian-American journalist and author whose 2005 novel, March, won the Pulitzer Prize for Fiction.
11. "Genius is divine perseverance. Genius I cannot claim nor even extra brightness but perseverance all can have."
— Woodrow Wilson, 28th President of the United States and leader of the Progressive Movement.
12. "It's not that I'm so smart, it's just that I stay with problems longer."
— Albert Einstein, German-born theoretical physicist and philosopher of science who developed the theory of relativity.
13. "Nobody's a natural. You work hard to get good and then work to get better. It's hard to stay on top."
— Paul Coffey, Canadian retired professional ice hockey defenceman in the National Hockey League.
14. "If you can't fly then run, if you can't run then walk, if you can't walk then crawl, but whatever you do you have to keep moving forward."
— Martin Luther King, Jr., American pastor, activist, humanitarian, and leader in the African-American Civil Rights Movement.
15. "What if I told you that 10 years from now, your life would be exactly the same? I doubt you'd be happy. So, why are you so afraid of change?"
— Karen Salmansohn, best selling self-help book author with over one million books sold.
16. "The price of success is hard work, dedication to the job at hand, and the determination that whether we win or lose, we have applied the best of ourselves to the task at hand."
— Vince Lombardi, American football player, coach, and executive.
17. "The brick walls are there for a reason. The brick walls are not there to keep us out. The brick walls are there to give us a chance to show how badly we want something. Because the brick walls are there to stop the people who don't want it badly enough. They're there to stop the other people."
― Randy Pausch, American professor of computer science, human-computer interaction, and design at Carnegie Mellon University in Pittsburgh.  
18. "Desire is the key to motivation, but its determination and commitment to an unrelenting pursuit of your goal - a commitment to excellence - that will enable you to attain the success you seek."
— Mario Andretti, retired Italian American world champion racing driver.
19. "Even the woodpecker owes his success to the fact that he uses his head and keeps pecking away until he finishes the job he starts."
— Coleman Cox, best selling author.
20. "The difference between the impossible and the possible lies in a man's determination."
— Tommy Lasorda, former Major League baseball player with a lengthy career in sports management.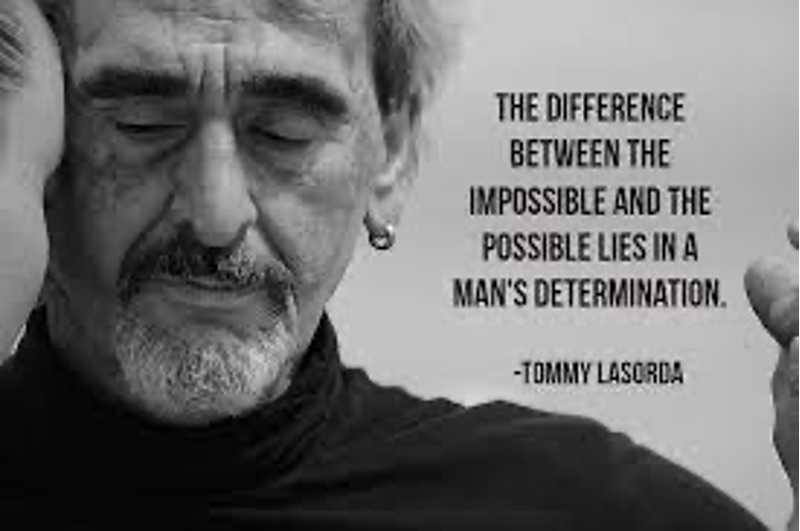 21. "All the adversity I've had in my life, all my troubles and obstacles, have strengthened me... You may not realize it when it happens, but a kick in the teeth may be the best thing in the world for you."
— Walt Disney, American business magnate, cartoonist, filmmaker, philanthropist, and voice actor.
22. "As I look back on my life, I realize that every time I thought I was being rejected from something good, I was actually being redirected to something better."
— Dr. Steve Maraboli, speaker, author and behavioral science academic.
23. "Know what you want to do, hold the thought firmly, and do every day what should be done, and every sunset will see you that much nearer to your goal."
— Elbert Hubbard, American writer, publisher, artist, and philosopher.
24. "Most people never run far enough on their first wind to find out they've got a second."
— William James, American philosopher and psychologist who was also trained as a physician.  
25. "Adhere to your purpose and you will soon feel as well as you ever did. On the contrary, if you falter, and give up, you will lose the power of keeping any resolution, and will regret it all your life."
— Abraham Lincoln, 16th president of the United States.