Common Web Design Practices that DON'T Help Your SEO—But Hurt It!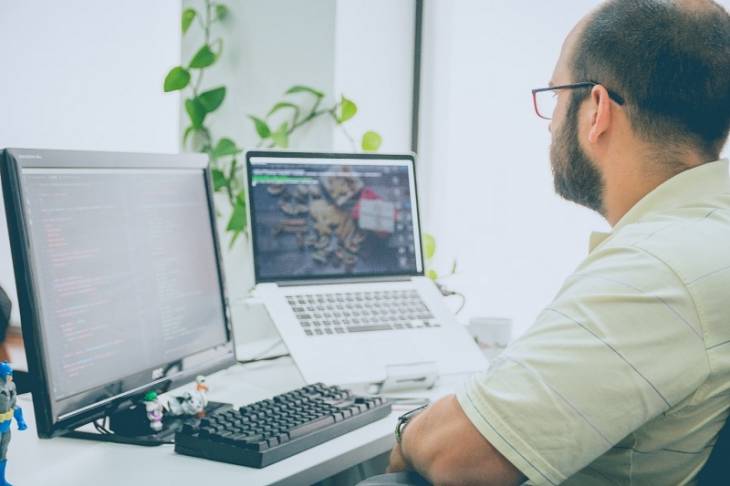 The online business landscape has become highly competitive. Brands and startups in the same niche, and sometimes even in different industries, competing for visibility online are finding it increasingly difficult to stand out from the crowd.
They are all focused on performing similar optimization strategies to increase visibility and their business online, including on-page and off-page SEO and improved website design.
When it comes to SEO, website design actually has an important role to play in helping you set yourself apart from the competition, improve user experience, and leave a lasting positive impression on website visitors. It's essential you get your web design right to succeed online.
Your business website is the first point of reference for your brand, services and products. Hence, to build a high-quality site that converts visitors to buyers and subscribers, your website design must of necessity be seamless. You probably already knew that, right?
But did you know some web design practices you might be doing are hurting your business and SEO's bottom line rather than helping it?
Web Design Practices that Create SEO Problems
If you are serious about increasing your business sales, conversions, and influence, you need to ask yourself some basic questions: Does my website design create problems with SEO? Is there a chance my web developers and online marketers are missing some vital webpage design detail?
Chances are the answers is, yes. It's possible some common web design practices you're using are doing more harm than good, or you are missing vital ones. In that case, it is essential to identify the problems that could be hurting your SEO and find solutions to them promptly.
The primary objective of SEO is to increase visibility of a website or web page to people using search engines like Google, so that you can attract them to your site where you can sell them your products, get your services booked, and so on. Thus, you're able to make some earnings. If your website design doesn't support this primary SEO mission, you need to look for a remedy quick.
Today, many companies recruit search engine marketers and digital agencies that specialize in technical SEO to improve their website visibility and usability. That often pays good dividend, because a successful website is the result of teamwork, bringing both online marketing experts and web design teams together.
However, for website owners with limited experience and funds, who don't know how to go about improving visibility and web design to complement their search engine optimization tactics, things can get tricky. This limitation can stop them from competing effectively.  
In order to help you address such obstacles, we'll highlight factors to look out for that'll help you identify bad web design and SEO practices you should correct.  
Signs of Bad Web Design and SEO
Not every website owner is happy when they look at their website analytics and data, and that can be an indication of something that's not right.
Some questions, based on your website data, that can signal that something is amiss include:
Why does your site have a high bounce rate?
Is there a chance for site content duplication?
Why is one page performing better than the rest?
Who are your website visitors?
What made the referral traffic go high?
What brings your audience to the website?
Does any information or image in your site distort the idea your audience has about you?
When you pay close attention, you will know that the stories the data is telling are always changing. And based on these changes, you can manage and improve your web design and SEO strategies. These insights shed light on where to start improving your website SEO and design.
Tactics to Improve Website Design that Hurt SEO
As already mentioned, it's essential for your web design to complement SEO. However, there are practices that interfere with accessibility, usability, crawling capacity, as well as visibility. These factors make it difficult, even for a highly experienced SEO specialist and digital marketing agency, to ignore without first correcting and stopping them from occurring.
The areas that need attention to promote better SEO and usability are as follows:
1. Website navigation
Common navigation errors you should address that hurt SEO are:
An un-intuitive Hamburger menu
The dropdown navigational aspects that don't link to the primary category and compels you to select the sub-category
Making use of search for developing categories than filters
Mega menus that are

triggered by the user hovering over a link or defined area.
2. Design itself
Common errors in the website design that need careful attention include:
An infinite scroll – probably best to avoid it. It has a tendency to impact SEO negatively.
Massive images right above the page that push content too far below the fold.
Slow redirects that take time to load
Making use of font-awesome in place of the SVG fonts
Allowing session ids in URLs – increases risk they may be captured by an attacker.
Excluding alt text selection for image uploads
Image in sliders – can't carry a title, alt-text or filename
Redesigning website without referring to analytics – impulse decisions are usually bad.
Making use of H-hierarchy as a design aspect – F-patterns for visual hierarchy are usually best for traditional, text-heavy pages like blogs.
Sliders slow down the web page as all pictures in the slider need to be loaded first
Assuming that mobile responsive design is the ideal for mobile UI – Other mobile designs (mobile-dedicated, adaptive design) might be better for particular sites and purposes.
Placing the website logo as H1 – it can confuse search engine bots, crawlers on the structure and content of your page.
Not making use of robots.txt for improved indexation control
Not facilitating trusted editorial or admin to manage SEO page level controls, like the page markup, language, image alignment, and no-follow links.
Take Control of Your Web Design and SEO Issues
Not every website owner can address the problems mentioned above. Hence, it may be necessary to seek out a skilled web designer who can work in tandem with your SEO team and marketing agency. That way, you can undertake a holistic approach to address the issues. If problems are not addressed swiftly, they can grow bigger and more costly for your business.
Ensure your web design and SEO team work in complete unity to highlight the problems and resolve them fast. For instance, Google has made it clear that every website should be mobile optimized. If your website designer is unaware of this, they may create an excellent looking website, but miss a critical SEO factor if your site does not function well on mobile devices.
Similarly, a lot is happening with voice search and other SEO trends. If your team is not aware of the latest changes taking place, they might miss critical SEO and design factors. So, always keep abreast of the latest changes in the web design and SEO space.
Call-to-Action's (CTA's) too are an essential part of solid SEO and website design. Your website visitors will be compelled to act on the CTA when you place them strategically on your website, as well as use clear, direct and compelling words.
In conclusion
SEO tactics and web design practices are usually measurable and precise. But even then, it is not very easy to anticipate the way people will respond to the web pages. Your audience may have varying views and approaches, and their responses to your efforts may also vary.
So, do your research thoroughly. Survey your audience to better understand what they like and what is most likely to meet their needs in the best possible way. Stick to proven SEO and web design practices as much as possible, while still keeping abreast of new SEO and web design trends. This will ensure you're well informed and able to make necessary changes fast.  
Also, ensure your SEO and website team stay agile and prepared of sudden Google updates that may require quick and efficient action or responses to remain competitive online.