Preparing for an Outdoors Adventure: What to Bring On a Hiking Trip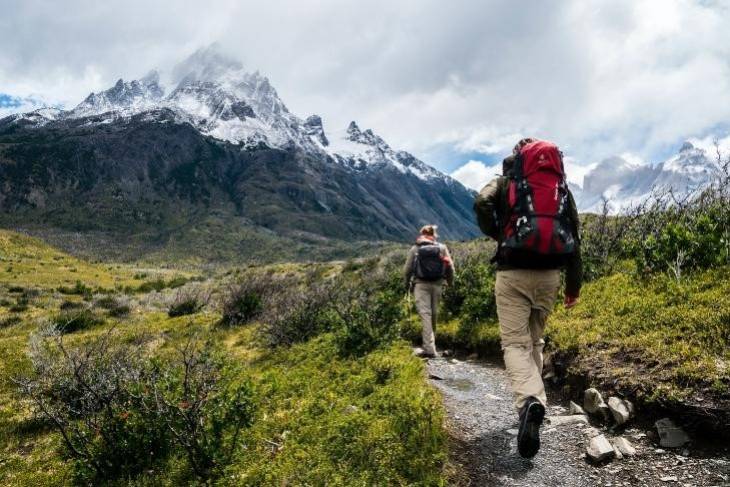 Hitting nature is a great way to spend the day with your loved ones or by yourself. Whether you want a real hiking adventure or just a relaxing walk through the woods, you can easily find a broad network of trails.
However, no matter how short or long your hike is, you need to pack a few essential things depending on distance, location and weather.
If this is your first day hiking trip, here's a handy packing guide to rely on:
1. A good backpack
You can't have a hiking adventure without a good hiking backpack. If you're staying close to home, you can get away with your old sports backpack you have in the closet. But, if you're planning a serious hike that requires maximum comfort on the trail, it's best to invest in something a little more serious.
When it comes to size, most hikers are satisfied with a backpack of 20-35 liters. This will hold all your extra clothing and other essentials we are yet to mention.
Other features you should be looking for are plenty of interior pockets and a sleeve for a hydration pack, a hip belt that will move the load from your shoulders to your hips, and a sternum strap that will keep everything in place as you move.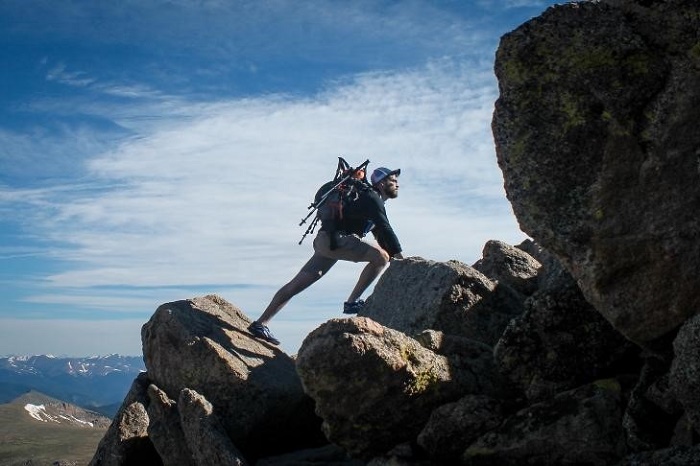 2. The right clothing
One of the most important aspects of hiking is your clothing. No matter the season, you need to dress in layers to ensure comfort and safety.
Start with a base layer that contains sweat-wicking clothing that allows great breathability and body temperature regulation. Cotton is natural and affordable, but if you get sweaty it won't provide any insulation, takes ages to dry, and can make you very cold.
If there's a possibility of a big temperature drop or if you might want to stay longer than planned, a fleece or insulated jacket will come in handy.
And lastly, always have a lightweight raincoat, a hat and some gloves. These can easily be stuffed in your pack and might come in handy if the weather turns abruptly.
3. Feet protection
Your feet will carry you on your journey, so make sure to protect them with a pair of proper hiking boots suitable for different terrains.
If you're hitting a moderate trail, go for something lightweight, but a more demanding trail requires high-rise, thick-soled boots that will protect your ankles and soles.
4. Basic survival tools
When you're in nature, you need to have a few tools handy for various situations. Start with a practical switch blade knife that will help you with making shelter, preparing food, cutting rope, fending off predators and many other things. A knife is an essential companion to all outdoor adventures.
Then, you can grab a flashlight in case you get caught on the trail after dark. A multi-item baggy with a lighter, duct tape, safety pins and repair patches will also come in very handy for various mishaps.
None of these tools will take up too much space in your backpack, so make sure to have them at hand.
5. Navigation tools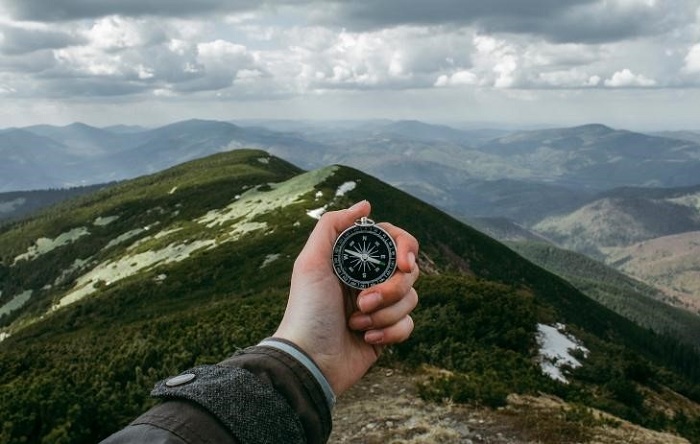 Today, you can find a bunch of apps and websites for trails, so download a few on your phone before embarking. Apps like AllTrails, Gaia, and Hiking Project all provide users with a huge database of trails, as well as your real-time location on the map.
However, if you're scared of getting lost in case your phone gives up, it's best to have a backup. Unless you are 100% familiar with the trail, always prepare for your hike by grabbing a waterproof map of the area and a compass to help you return home.
6. Plenty of water
If you want to hike like a pro, you need to stay hydrated. Bring plenty of water (even consider investing in a water filter for longer hikes) while you're out there sweating and conquering peaks.
No matter the weather, you need to stay hydrated to avoid dehydration and altitude sickness and be overall more comfortable.
Most quality backpacks have space for a hydration pack you can fill with water and drink from a tube—it's very practical. This pack is nestled safely on your back and it will keep you hydrated on the go.
7. Energizing snacks
You need to stay comfortably full to keep your energy up during your hikes. Your safest bet is to pack a few nutritional snacks packed with calories and various nutrients. Think granola bars, nuts, trail mix or dehydrated meals (if you're going on a longer hike and want to pack light).
Another great option is hard fruits and veggies like apples and carrots that won't get squished in your pack. And don't forget to pack a classic hiking snack—a peanut butter and jelly sandwich.
8. First aid kit
Having a portable and lightweight first aid kit will offer you a lot of safety on your hike. It's unlikely you'll need it for anything serious, but in case you do you'll be glad you have a few medical necessities.
On the other hand, minor injuries like blisters, cuts and craps happen often, so come equipped with something that will ease your pain.
9. Sun protection
You need to stay away from harsh direct sun to prevent a heat stroke, but otherwise make sure to pack a bottle of sunscreen to slap on during sunny day hikes or a rest-stop by the lake.
Also, packing an airy brimmed hat and sunglasses is a great idea.
If you embark on your adventure packed like this, you will not only have a safe and comfortable walk but also fall additionally in love with hiking and all the beauties and adrenaline it offers.