How to Build a Strong Reputation Online As a Writer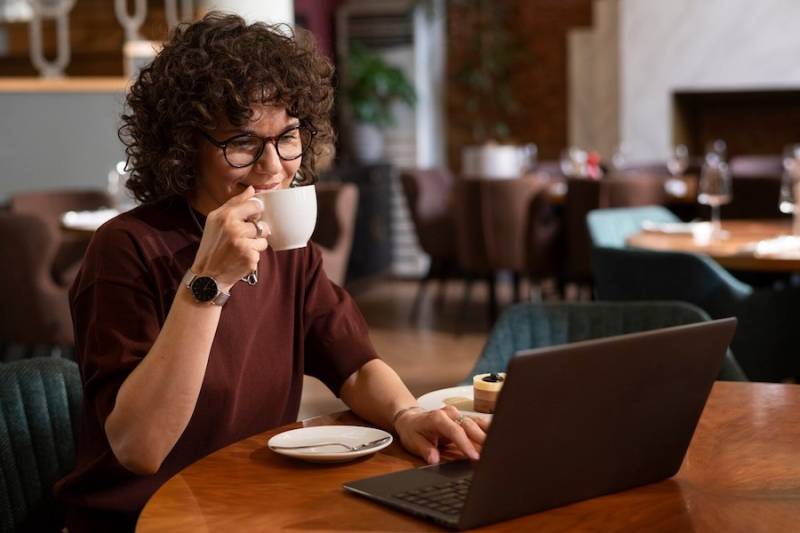 Do your clients and business prospects trust you? Trust is critical to the success of any business, including the business of writing. You won't succeed without trust, or with a poor reputation.
Your clients need to feel confident that they are hiring the right person for the job and buying the right product from the right seller. If you neglect to build your own reputation, or you fail to control the perception people have of you online, someone else may do it for you and you will have to settle for whatever reputation they create for you.
So, how do you take control of how people perceive you online and build a solid, authoritative reputation as an web writer?
Top Tips to Build an Solid Reputation Online
Building a positive reputation online isn't about shameless self-promotion. It also isn't an overnight thing. Rather, it is an ongoing process of self-expression, self-protection, and self-reinvention.
Building an authoritative reputation online as a writer involves a set of practices that'll bring you success when executed correctly:  
1. Write high quality content
When it comes to reputation building, creating high quality content is the cornerstone of a solid reputation online. Use good grammar in your writing. Catch and correct all typos in your writing. Research your topic thoroughly and deliver real value in your work. Your writing is your product and if you want people to come back for more you must produce quality work consistently.
Write guest posts for authority sites to demonstrate your expertise and expand your reach. Ideally, pitch and write for sites with a large audience and that provide an author byline where you can tell the reader who you are and what you do.
Each time you write a guest post you reinforce your expertise, strengthen your authority, and boost your brand and reputation in the minds of readers.
2. Be active on social media
Human beings are social creatures. Accept, embrace, and use this fact to your benefit. Set up professional profiles on social media sites like Instagram, Reddit, Facebook, Twitter, and LinkedIn, and be active on them. Social media sites enable you to connect with and reach people from all over the world in all walks of life who you otherwise would never be able to connect with.
Post information and engage in activities on social media that are none self-promotional 80% of the time and information and activities that are self-promotional 20% or less of the time. This 80/20 rule of marketing allows you to engage with your connections without annoying them with blatant self-promotional jibber about how good you or your product is.
Create just enough social media profiles that you can comfortably manage. It is better you have two strong social media accounts that you use than 20 that you never touch.
3. Make the news
While the prospect of becoming a news maker can seem daunting at first, it is not unattainable if you work smart. Making the news can bump up your reputation online in no time.
Connect with journalists and bloggers actively searching for experts and interesting sources to interview or quote for stories. For this, sign up to services like HARO.com, Mediakitty.com, and ProfNet to find journalists and web masters looking for experts to quote or interview for opinion pieces, editorials, features, articles, or blog posts.
HARO, for example, is used by major publications like The New York Times and HuffPost to find credible expert sources. If you're quoted as a source, you get free publicity, which can bump up your Google search rankings and pull in massive traffic to your social network profiles and website.
Also, write timely press releases to announce workshops, conferences, meetings, website launches or book releases. Press releases are considered news and create third-party validation of who you are and what you do. Make sure your press release is relevant to current or trending news to make it newsworthy; and, don't forget to quote yourself in it.
Publish your press release with services like Express-Press-Release.com, Free-Press-Release.com, and PRWeb.com to reach the widest possible audience online. Your name could show up at the top of Google News and Yahoo! News within hours, thereby boosting your reputation.
4. Participate in writer associations and guilds
Professional writer associations, organizations, and guilds are powerful credibility builders. Join one or more of these associations in your niche to tap into the benefits the organizations offer.
Nearly all associations and guilds have at least one national or local conference and meeting every year. The conferences and meetings presents an invaluable opportunity for expanding your contact base and exchanging industry information.
Professional writer guilds also usually offer badges and other awards of participation that boost your credibility and build up your reputation as a trusted expert.
5. Comment on blogs and forums
Join discussions on other websites, blogs, and online forums in the spirit of sharing and helping others. Leave intelligent, non-spammy comments that demonstrate your expertise and knowledge in the topic at hand.  You can leverage commenting tools like Disqus.com to keep track of all your comment threads everywhere they are distributed across the Internet.
Strive to leave comments on big sites and forums so your intelligent contributions get a better chance of being seen by more people and ranking highly in search engines.
However, it helps to leave comments on smaller, growing sites, and forums too. They may not be big (yet). But, hey, they tend to have a more loyal, close-nit community that can often take you further than even on big sites.
6. Create professional public portfolios and biographies
Take down all embarrassing and unprofessional web pages and bios about yourself, including personal photos and comments from social media accounts. Set up professional, public bios instead with websites like About.me and Dooid.me.
Your public bio should be professional and personalized – a sort of online ID that displays a short biography about you with links to your social profiles and website. Refer people who want to know more about you to your public bio.
Also, create public writer portfolios with services like Contently that allow individuals and companies to automatically create portfolio websites that build up brands.
Contently, for instance, offers web writers, bloggers, and journalists handy personal branding tools that help you track, aggregate and showcase your work which is distributed all over the Internet in one centralized place.  
7. Build your own website
While setting up public bios or profiles on other sites is good, having your own writer or author website is even better.
A writer or author website informs people about who you are and helps you effectively market your products and services to potential clients, readers, editors, publishers or agents. It gives your target audience plenty to look at and even helps you build a fan base and get hired.
Display the wares of your trade on your author or writer website and shed more light on your products and services, including articles, books, marketing copy, and writing/editing services.
If you are a copywriter, for example, showcase sample sales copies that reinforce your expertise. If you are an author, provide the back-story of your characters and inspiration for writing your book.
Let your website evolve with you and your business to solidify your brand and reputation.
In conclusion
Always think about how you want potential clients and readers to perceive you when you engage online. Ideally, you want them to know, like and trust you. If people know and trust you, they will listen to you when you speak, read what you write and buy what you create.
Your good reputation will precede you online whether you're seeking employment, selling a product, looking for an investor or trying to score a writing gig. This will ultimately bring exponential career benefits and monetary rewards as well.