Exciting On-Demand App Ideas You Can Use to Build a Thriving Business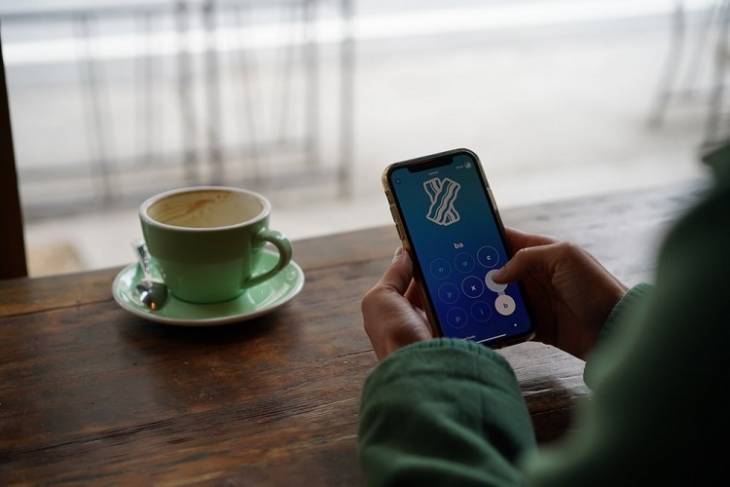 Whether you call it digitization or modernization, the twenty-first-century's business concepts have changed, and to an extent, become more of a necessary change and less of a fad.
To survive in today's rapidly evolving economy, entrepreneurs need to rethink their ideas and operational strategies. They need to leverage digital tools that perpetuate business efficiency and growth, while also enabling and facilitating starting of new and thriving businesses.
A concept trending worldwide that helps in this regard is on-demand services.
With people becoming increasingly busy, more impatient, and rather technology-savvy, they want things to happen fast and conveniently as and when they want them done. That need for on-demand service has seen people today spend most of their days surfing mobile apps, which fortunately are providing them with what they are seeking in a convenient and timely manner.
Mobile apps now account for a huge part of the rapid growth of the general mobile industry. Unsurprisingly, these apps are also driving the on-demand mobile apps niche.
About a decade ago, the app industry saw the onset of this whole new concept of on-demand service. Uber was one of the pioneers in this domain and it witnessed tremendous growth with its now globally popular on-demand ride-sharing service.
The idea of providing users on-demand service was a success for Uber and it opened doors for other entrepreneurs to use that same concept and start their own on-demand businesses.
If you are not convinced of the popularity and value of on-demand-services and apps, you will be after reading some of the staggering stats about the industry.
According to Statista:
The total on-demand market attracts more than 22.4 million users per industry, annually.
The annual revenue within the on-demand video industry for the year 2019 alone is projected will be a whopping US$ 32.9 billion.
In the US, the turnover of the on-demand food delivery industry is expected to cross the $19.5 billion mark in 2019.
In general, annual spending in on-demand services is $57.6 billion in the US alone.
Whichever way you cut it, the figures in on-demand services are significant and compelling. The stats advocate for and show that the on-demand industry continues to have a promising future.
If you want to try your luck in the on-demand industry, which has great potential for rewards, we've got some on-demand app ideas you can use to start your own on-demand business.
Five Best On-Demand App Ideas for Entrepreneurs
Many times when people hear about on-demand apps, the first thing that comes to mind is an Uber-like ride-sharing app. Or maybe, an on-demand food delivery app.
Well, no doubt those two on-demand app ideas can generate revenue. But, if you are looking to make a difference in the industry, you need to come up with something more unique and new.  
Instead of walking down the beaten path, why not find ideas that aren't yet launched or that are not heavily exploited in your industry? Opting for the less beaten path can give your business a huge advantage and much-needed exposure as a pioneer.
You may have searched online for on-demand app ideas and all you see is Uber-like apps, beauty apps, and food delivery apps. Don't worry. We are not highlighting the common ones here.
Below are some creative and unique on-demand app ideas to launch your own on-demand business and to inspire you to start an on-demand-service that'll fly high and bring good revenue:
1. On-Demand Mechanics App
We live in an era where many of us live away from the neighborhoods that we were born and raised, or in cities where we hardly know anybody. In such a scenario, finding a car repair mechanic can no doubt be a tough job.
While the on-demand app economy is in high demand, starting a business that bridges the gap between the car owner and a mechanic might not only be something different, but also come with tremendous potential of acceptance and growth.
An Uber-Like App for mechanics can be an excellent way to bring all mechanics under the same roof. This would help service providers easily promote their services and service seekers to find them through an app in a few taps.
When a car owner places a request for a particular mechanic, the same is forwarded to the mechanic and they have the option to either accept or reject the job. The mechanic can have access to all the data of the customer, along with their location.
Upon completion of the service, the mechanic can either be paid in cash or through the app.
Services offered may include:
Live Geotracking
Talk to the mechanic
Ease of cancellation
In-app payments
Rating and review
2. On-Demand Tow Trucks
Accidents are a part of life. You cannot predict an accident, nor can you ignore it. At the same time, a major issue faced by people in our fast-paced modern life is moving their vehicles from one place to another if it was involved in an accident or a sudden vehicle breakdown.
Yes, there are services that happen to function as tow trucks, but they aren't as feasible and convenient as the service that can be rendered with an app using the on-demand model.
For a one-stop solution for the stranded individual, on-demand tow trucks can be an excellent idea to start a business. In this case, a driver can effectively place a request for the service via an app. Tow truck companies can then easily connect with them through the app.
That would mean no more frantic searches for towing services online. All that a user would need to do is open the app, choose the type of the service they need, select a location, place a request, receive confirmation, and get served in the shortest possible time.
An excellent roadside assistance app might have the following features:
Real-time tracking
Multi-location access
Availability Status
3. On-Demand Fuel Delivery App
Vehicle has shut down because it is out of fuel? Longstanding queue in the gas station? Those are the perils people go through every day in today's modern life.
A single on-demand fuel delivery app can solve these issues. If you are thinking of launching an on-demand business, investing in the fuel delivery business could be worthwhile.
Similar to the Uber-like service, an on-demand fuel delivery app can enable customers to get their car refueled at their own convenience. No more need to drag their vehicle to the gas station.
Users who download the app can register on it, tap on the location-aware button and request for refueling. Such an app can allow easy, manual selecting of location where they want to refill their car.
On the other hand, the fuel delivery driver can track the location and refill the car, taking into consideration the safety considerations and requirements. Once done and the vehicle has been refueled, payment can be automatically deducted from a credit/debit card.
You can also plan on making your app technology-specific by embedding IoT based infrastructure to better serve the industry.
Features within your app may include:
Track Location
Gas Delivery
Seamless Payment
Schedule Service
4. On-Demand Plumbing Apps
Create and design a platform that brings plumbers under a single roof. When leaking pipes and running taps occur, finding a plumber will no longer be restricted to only opening Yellow Pages or taking out a paper and pen to ask your neighbor about one.
An on-demand plumbing app is exactly what users will need and where they will be searching. The app can work seamlessly to allow users find a plumber closest to their location and request a service conveniently from their smartphone.
Plumbers can schedule a time and day they're available to provide services. The availability status of each plumber can be displayed in the app so that users have an easier time of picking one with the least possibility of failing to show up.
Plumbers, depending on their preferences and convenience, can either accept or reject a request. Such an app can have an in-app communication feature, allowing both the service providers and the service seekers to connect and have a conversation, before finalizing the deal.
Other features that can be added in the app can include:
Live tracking
In-app calls
Messages/Notifications
Reminders
Auto Estimate Arrival Time
Wallet System
5. On-Demand Laundry Service App
Another promising idea to start a business in the on-demand industry is with a laundry service. Get your clothes collected right at your doorstep and cleaned and then dropped back. The concept in itself is an excellent startup idea that can make a real difference in people's lives.
The app would highlight multiple laundry services where customers can select from a list and choose the one that they want. Further, they can schedule the date and time for pickup and delivery, which of course would be convenient for them.
No more walking down the lane to take you dirty clothes to the laundromat. Instead, all that a user would be have to do is download the app, register, and get started.
Some important features the app might have include:
Regular Updates
In-app payments
Notifications/Delivery Messages
Deals/Discounts
Location Specific Service
Conclusion
On-demand apps are now commonplace, with many people willing to try them for the convenience and efficiency they offer. People are already attuned to using on-demand services, so getting you own service rolling shouldn't be as difficult as it was in the initial days of the concept.
However, before you dive into the sea of on-demand apps, do your research well. Study the market, analyze how you can solve problems and needs that your target users have, and draft your own unique approach to set your business apart from the competition.
Remember, an improper execution can doom your startup to failure even before it takes off, regardless of how exceptional the app idea is. So, whether you choose one of the ideas mentioned here or come up with something different, ensure your idea is compelling enough in your field to stand the test of rigorous competition that exists in today's cutthroat market.   
Until and unless you are sure that your idea is worth investing, do not make the call to start.