How Businesses Can Set Up a Digital Payment Service System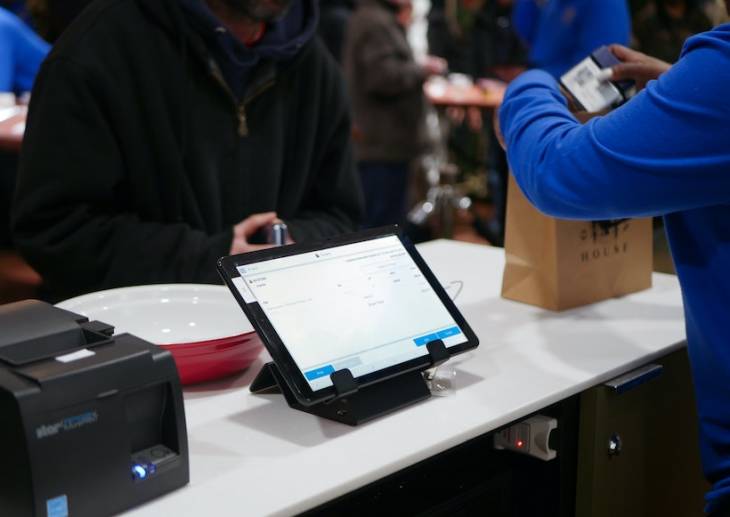 Digital payment processing solutions are essential for businesses in today's economy. Fewer customers are paying with cash, more customers are shopping online, and new payment technologies like digital wallets, contactless payments, recurring/subscription payments, and cryptocurrency transactions are transforming how commerce is handled. 
The good news is that it's now easier than ever to set up a payment service system for your business. You just need to follow a few basic steps: 
Choose a payment processor that's right for your business 
Connect your payment processing services to your point of sale (POS) and your ecommerce website 
Configure your payment processing services for your business and brand 
Payment processing has become easier and more intuitive than ever. But you still have to do your part to ensure that you're achieving the best value, security, and customer experience.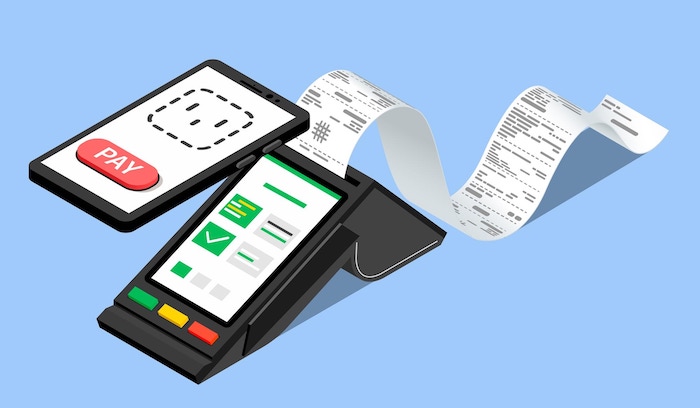 Choose a Payment Service System 
The first step is choosing your payment service system. These providers go by many names, including payment processors, credit card processors, and merchant service providers. 
Whatever you choose to call it, the important thing is to find a provider that offers the services you need at a price you can afford.
So when comparing processors, consider the following variables: 
Do they offer complete point-of-sale services (for in-person shopping), or are they strictly ecommerce (for online shopping)? Whether your presence is online or brick-and-mortar, you'll need to choose a service that can accommodate your needs. 
Do they accommodate businesses of your size? Some payment providers are geared toward small businesses, while others will charge you penalties if you have fewer than a certain number of monthly transactions. Make sure to read the fine print. 
Do they accommodate the payment methods you need? Some traditional payment providers specialize exclusively in credit and debit card transactions. Some offer digital wallet and contactless payment services. If you have a large international customer base, you'll want to look for a provider that can accommodate different currencies and alternative payment methods that might not be as common in the U.S. 
What type of pricing do they offer? The four most common pricing methods are interchange plus, tiered pricing, flat-rate pricing, and subscription pricing. 
○ Interchange plus: You pay a flat rate plus a small percentage of every transaction based on the current interchange rate. 
○ Tiered pricing: You pay a small fee for every transaction that varies depending on the transaction type. 
○ Flat-rate: You pay the same fee for every transaction. 
○ Subscription: You pay the same fee for every transaction plus a monthly subscription fee. 
■  There are pros and cons to each method above. Flat-rate and subscription pricing models are generally the most beneficial for new businesses (as they're simple and transparent with no hidden fees). But as your business grows, you may be able to achieve better payment terms with a tiered or interchange plan. 
There's one other variable that must be considered: Will the payment processor actually accept you as a customer? Merchant providers assume a certain level of risk when working with new merchants, and some providers are pickier than others. They might look at factors such as your industry, credit history, and transaction volume.
Consider getting quotes from multiple payment processors. If one provider turns you down, you'll still have other options.
Connect Your Payment Processing Solution to Your Business
Once you've landed a payment processor, next comes the hard part—actually integrating the services into your business. The process here will be different for in-person vs. online transactions. 
For In-Person Transactions
If you're using the payment services for in-person transactions, your payment provider should send you point-of-sale terminals. These are generally easy to configure as they're already linked to the payment processor.
You just have to input your basic company information and preferred settings (such as your unique merchant ID and user access settings). Your payment processor should be able to walk you through the entire setup process over the phone. 
For Online Transactions 
Configuring payment processing for an ecommerce website is a bit more complex since you don't have the benefit of hardware being pre-configured for you. Rather, you have to make back-end website modifications to establish a fluid line of communication between your business and your payment processor. 
If you use an ecommerce platform like WooCommerce, Shopify, BigCommerce, or OpenCart, the integration may be as simple as activating a plug-in or custom API. For example, most shopping cart platforms have their own built-in app markets (like the Apple App Store or Google Play store, but for an ecommerce website).
If your payment processor has their own app/plug-in within the store, you can simply download it, activate it, and enter your merchant information into the provided fields. Your payment processor will then be automatically embedded into your checkout process. 
If your payment processor uses APIs for payment integration, you'll receive a custom API (a unique line of code) that must be embedded into your website's source code. The payment processor will usually provide instructions for how to do this, but depending on your platform, you may not have to hard-code it from the back end.
Many ecommerce platforms have plug-ins (again, check the app store) that allow you to simply paste custom API codes into a box and click "OK." The code is then automatically integrated into the site. If you need assistance with the setup, your merchant provider should be happy to assist. 
Configure Your Payment Service System 
You can't just connect your payment processor to your website or POS and call it a day. There are other considerations. 
As part of your initial configuration, you might need to do some or all of the following: 
Configure your merchant services to reflect your name and branding preferences—your receipts, invoices, and checkout page should be customized to reflect your business and desired imaging.  
Integrate your merchant services with your financial accounting software, CRM software, and any other relevant tools that you rely on to run your business.
Ensure that your online checkout process is PCI compliant. Your merchant service provider will have their own security safeguards in place, but merchants are also expected to maintain certain cybersecurity standards, such as limiting access to delicate customer information and protecting your website with firewalls and antivirus solutions. Refer to the 12 requirements of PCI compliance for more information. 
Configure your merchant services dashboard. Your payment processor should give you access to detailed analytics that you can track in real time, including sales trends, payment method data, customer location data, suspicious transactions, and more. Often, you can customize your dashboard to show you just the information you want or to generate automatic monthly reports based on your most important metrics. 
Aside from your PCI compliance requirements, most of the above customizations can be made from within your merchant account or dashboard—either online (for ecommerce merchants) or via your point of sale. Your merchant provider can walk you through the specific steps for customizing your system. 
In Conclusion
If you own a business, it's not difficult to get set up with your own payment service system. Merchant providers, POS providers, and ecommerce platforms have made it easier than ever. The hardest part is choosing the best payment processor for your business. Once you're up and running, you can start reaping the rewards almost immediately.