5 Tips for Creating Gender-Neutral Rooms in Your Home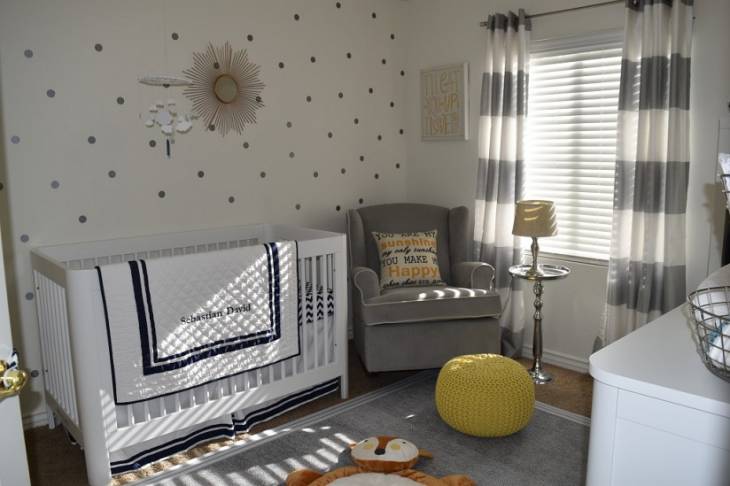 Everyone has different living situations and creating a home where everyone feels comfortable and welcome is key to having a happy home.
Whether you've just moved in with your partner, are creating a gender-neutral nursery or simply want to create a sleek guest bedroom, there are plenty of things that you can take into consideration.
Trying to find the middle ground between creating a well-balanced space and an aesthetically pleasing one when it comes to gender-neutral interior design can be a tricky task, so here are 5 top tips for creating a gender-neutral home:
1. Keep The Basics Neutral
If you're looking to refresh your interior decor and take things back to basics with gender-neutral interior design, then ensuring that the paint color around your home, light fixtures, soft furnishings and main furniture pieces are all neutral is a good place to start.
From there, you can switch and add pieces as and when you feel is appropriate. Remember, a neutral decor scheme does not need to mean neutral or boring, but collective and everything is instead well-balanced.
2. And Keep Things Simple
If you're trying to find the right balance when creating a gender-neutral home, then it's never a bad idea to go back to basics and keep things simple.
Chic, scandi aesthetic lends itself perfectly to gender-neutral interior design, with clean colors, natural tone and simple pieces. If using Scandi decor inspiration in your home, you'll likely notice that the space feels more relaxed and peaceful, even with the smallest of changes.
Scandi decor also works really well with gender-neutral inspiration, as the muted and natural color scheme complements most homes. Greys, whites, rattan and blacks are the colors typically found in scandi interior decor and can be used in almost every room of the home.
3. But, Balance Doesn't Mean No Color
When you're decorating whilst keeping a gender-neutral balance in mind, you might be tempted to steer clear away from anything other than those paired-back colors. However, a well-balanced room can, and often should, make use of color.
When creating a gender-neutral space, this doesn't mean that the whole decor should be white, cream or light grey. Instead, explore with different shades of colors and incorporate different patterns instead.
Perhaps try using shades of blue that are mixed with grey undertones, or look to use greens and mauves to create a gender-neutral space that is relaxing, but without the drama of harsher or brighter colors.
Be sure that everyone agrees with the decisions made and, if you can't decide on a paint color, be sure to accessories with colors instead. This way, you can make just as much of an impact on the room, without having to commit to painting it a certain way.
4. Compromise Is Key
If you want to make the space work for everyone in your home, try to find a compromise. This is particularly important when it comes to statement furniture pieces or wall colors and decor.
There are plenty of ways in which you can get the balance right between two different ideas and visions. For example, mauve is a good color shade compromise for pink, whilst a dark forest green can completely transform a room instead of a deep blue.
Leather sofas can be made to feel soft with the right accessories and wall art prints can add pattern, color and personality to a room.
5. Calming Gender-Neutral Nurseries
If you're expecting a bundle of joy in the coming months, then your mind has likely already gone to decorating their nursery. If you're not finding out the sex of your baby, then you will likely want to create a nursery that is gender-neutral.
Designing your baby's nursery is perhaps one of the most exciting parts of preparing for their arrival and more and more parents are steering away from gender-related colors. Instead, they are embracing gender-neutral designs, that are not only aesthetically pleasing but are good for baby, too.
Keep the space light and peaceful by sticking to muted color tones such as greys, creams, whites and yellows. From here, you can build on the design of the room by adding a neutral wall mural, bright colorful accessories to grab your baby's attention as they grow and fun prints and characters.
By creating a neutral and calm space from their arrival, you're also likely to find that they settle to sleep much better. They are also given then own space in which to grow and learn, which only helps them in the long run.