7 Important Tips for End of Lease Cleaning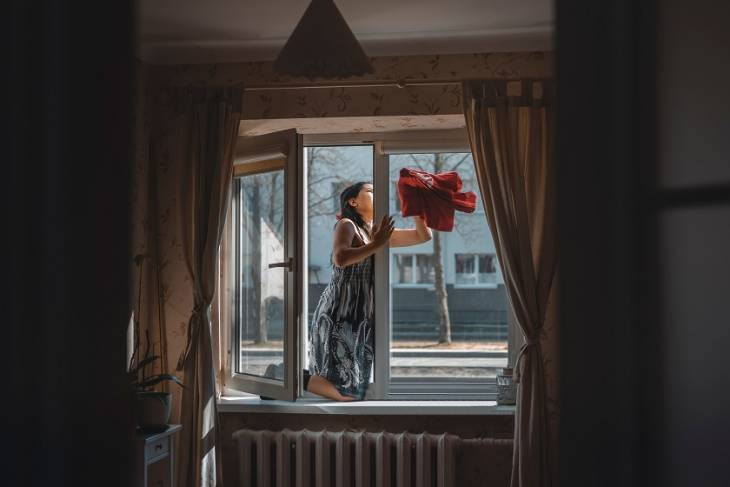 Whether you have decided to relocate or the landlord wants to terminate the lease, a long cleaning process awaits you.
You'll need to clean the house before shifting so that it appears new, tidy, and clean. The cleaning after the lease term is not just about packing your things and moving your furniture away from the apartment or house. 
Every corner of a rental home - from cabinets, flooring, and walls to bathrooms - needs proper end-of-lease cleaning. If you're not sure where to begin, we highlight all the things you need to keep in mind when cleaning at the end of the tenancy.
So, without further ado, let's find out what exactly you need to do to leave a property in good condition after your tenancy expires.
1. Analyze your cleaning requirements first
Before you start the deep cleaning process for a rented home, you need to analyze all the needs and requirements of proper upkeep - as there are many areas for purging. You need to understand that end-of-lease cleaning is not the same as regular cleaning as a tenant. As such, you need to use the right techniques and products to ensure everything is left in its best condition.
The cleaning needs to meet certain requirements and criteria set by a property inspector or owner. Most tenants make this mistake of not properly understanding the criteria for bond cleaning. So, they often end up losing the amount of their security deposit.
It is best to consult the property inspector/owner to meet their particular end-of-lease cleaning requirements.
2. Clean room by room
Another way to simplify the end-of-lease cleaning task is by doing proper room-by-room cleansing. This way, you can do the cleaning work in a well-organized way.
When you clean room by room, you can easily focus on your task without distractions - as you will be concentrating on one specific room at a time. It will help you complete your task in an efficient manner and in less time.
3. Wipe out windows, door tracks, and frames properly
These often get very little or no attention at all while cleaning. However, the window/door tracks and frames often catch a lot of dirt, dust, and moisture. Contrary to what many believe, the frames and tracks of windows and doors are easy to clean, provided you have all the right equipment, liquid soap, and water.
The best way to clean the debris and dust from frames and tracks is with the help of vacuum cleaners or a crevice tool. Besides that, you may even use other techniques, like brushing, wiping the area with microfiber cloths, or dipping a sponge in a cleansing solution.
4. Move furniture and clean carpets
When your home lease ends, you usually have to move all your belongings, including furniture from the property. So, you have to move the furniture, as well as other accessories, to properly clean the areas under those items.
When you move furniture, you can spot dirt and dust under your bed, sofa, trolley, chairs, or fridge for flawless cleaning. Furthermore, you need to adequately clean your carpets. Use a vacuum cleaner to get rid of dust and debris from the carpets.
If the property owner provided you already steam cleaned and shampooed carpets when you moved in, you may need to hire professionals for proper carpet steam cleaning before leaving the house.
5. Clean your walls and baseboards
While cleaning baseboards and walls is not done during regular cleaning, it is important to do it at the end of lease. Since these areas are not very soiled, you can easily clean them by vacuuming, spot cleaning, or wiping them with a cleaning solution.
If you lived with pets and children, you certainly need to give extra attention to these baseboards and wall cleaning. In case, your rented property's surfaces are very dirty, it may best to consult professional cleaners in your area.
6. Get rid of mold spots
Sometimes poor ventilation, moisture, or seepage could lead to mold spot formation. These are very unattractive to look at and also contaminate the indoor air quality. You need to remove the mold spots when leaving your rented home, as the property owner may deduct your bond deposit - especially when these spots were not present when you moved into the house.
The easiest way to clean mold spots is by spraying white vinegar on the affected area. Let vinegar stay on the affected area for at least one hour and after that scrub the given area with the help of soap, warm water, and brush. You might need to repeat the procedure for preventing the regrowth of mold or fungus. 
If infestation is serious and not treated with the DIY procedure, it's wise to take the help of the expert mold removal company to safely clean the area with proper tools and products.
7. Call professionals for help where you need it
Another option to get the final clean-up done is to hire professional end of lease cleaners near you. The experts not only know what things to do, but they even make use of all the right tools and products to get the best results.
Look for an experienced and reputed end of lease cleaning company to save time, energy, and effort. You can utilize your effort and time for other shifting-related tasks.
In conclusion
The end of lease cleaning can be a very stressful, overwhelming, and daunting task that needs covering the entire property. If you're not able to perform this task properly, you may lose all of your security deposit or some part of it. Hence, it's essential to take care of the aforementioned tips to offer you the best results.