The Importance of Adapting to Modern Software as An Established Business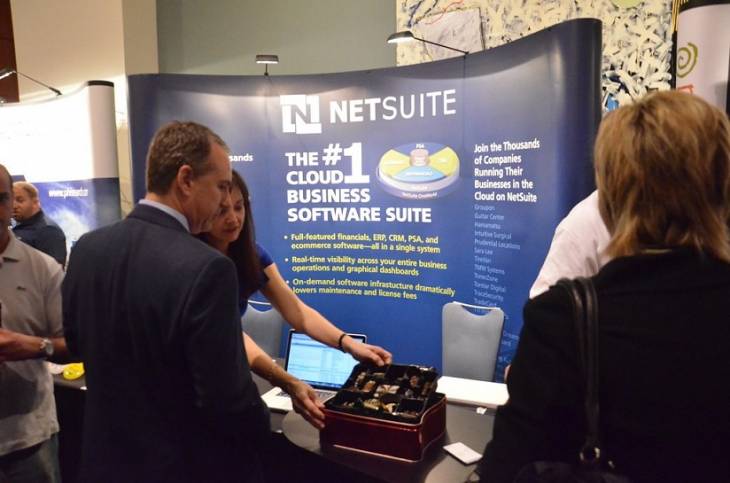 Business professionals explore demonstrations of Net Suite Cloud computing - Business Software Suite. Photo: Thos Ballantyne / Flickr
Business owners and managers always need to be looking for the next best thing when it comes to streamlining their processes. Not only does this make your job easier, but it also ensures that you will be able to stay competitive against new entrants to your industry, as well as your more established rivals.
Since tech is where innovation happens most frequently these days, it is vital to stay on top of any developments in this area.
It can be hard to know where to start, however. But it is best to start with the basics, with the software you use. For example, when it comes to tools like accounting software, you do not want to be overtaken by your competitors.
Recognising the importance of modern software and the many ways it will benefit your business needs to be top of mind for owners and managers everywhere.
Let's look at some of the specific reasons why adapting to modern software is so important as an established business.
1. Keep Up to Date with Your Finances
Modern accounting software is an essential tool for businesses everywhere. In the past, bookkeeping and accounting were burdensome tasks that required vast amounts of checking and re-checking to make sure figures were correct. Mistakes would be costly and time-consuming to resolve. Now, with the right software, these worries are a thing of the past, for most businesses.
Modern accounting software allows you to perform calculations and data entry tasks faster and more accurately than ever before. You can also rely on modern programs to perform advanced analytics on your data to discover new insights that would have been impossible in previous eras.
If you are stuck in a rut using the old-fashioned way in terms of accounting for your business, then it is time to make the switch. The time saving and productivity benefits from modern accounting software are too significant to be ignored. If you do not act, then you can be sure that your competitors will.
2. Time Tracking and Scheduling
Managing employees is more complicated than ever before. With more workers shifting to home offices and remote work, managers are faced with the challenging task of organising their team without meeting them in person.
Even for those who are still in the office, it can be tricky to know what people are working on and how many hours are being spent working on a given project. The fast-paced nature of modern business demands better tools for these purposes.
Time tracking and scheduling software are essential tools for the modern business owner or manager. These programs allow you to easily keep track of who is working on each of your projects, while also requiring your employees to stay on top of the hours that they are actually working.
Efficiency gains from scheduling software for businesses that have shift workers make the process of organising your workforce for peak demand much more straightforward.
3. Stay in Touch
Teams need the ability to stay in close contact, no matter where they are in the world. Modern workforces are often spread out around a given city or even throughout a country. Making it easier to collaborate and dialogue with teammates needs to be easier and faster than constant emailing.
Fortunately, modern communications software packages offer numerous options for hard-working teams. Video meetings, messaging applications, and real-time work-sharing applications are all essential modern tools that need to be used to remain relevant as a business.
Start Exploring Available Business Software Options
These are only a few categories of modern software that are becoming essentials in the contemporary working world. If you want to keep your business ahead of the game, make sure to explore these and other software options, before your competitors do.