7 Key Skills That Make Successful Scriptwriters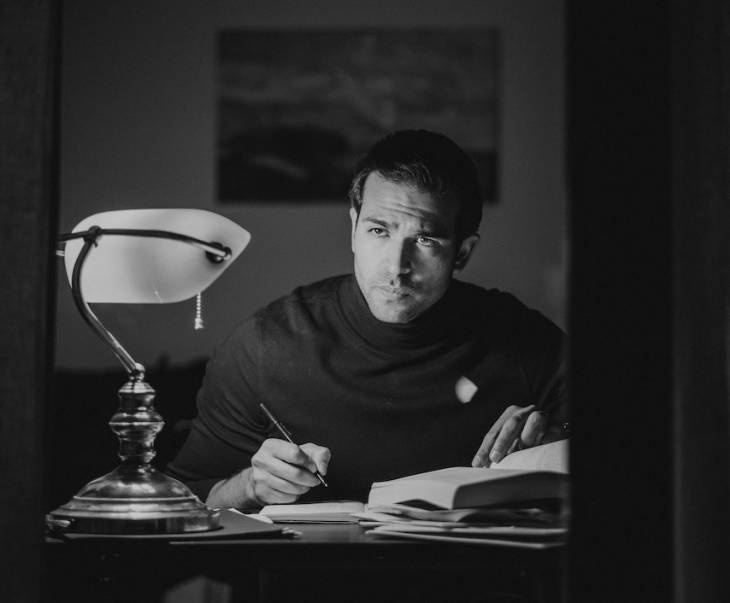 Over the years, the global film industry has grown exponentially and the U.S. film industry tops the charts in many categories. There is generally a lot of work involved in making a film and the average cost currently stands at $100 million.
Along with the movie directors and executive producers, scriptwriters play a huge role in the creation of successful films. Scriptwriters have to create screenplays that can sell to all or specific audiences, revise scripts, and follow up on the finalized concept among other responsibilities.
If you are fascinated about and interested in writing scripts for cinema, television, or entertainment, you should understand what scriptwriting is all about and develop the necessary skills that will help you become a successful scriptwriter.
What is Scriptwriting all About?
Scriptwriting is essentially a field of writing that focuses on creating scripts or screenplays for films, movies, television, and video shows. Scriptwriters are tasked with creating the story and dialogues for films from scratch, building on specific themes or collaborating with other scriptwriters.
A scriptwriter can specialize in one genre or be a diverse writer who writes for more than one genre, such as romance, fantasy, horror, action, or drama. Some scriptwriters may focus on screenwriting, while others may also write scripts for music videos or cinematic plays.
For one to become a successful scriptwriter, he or she must be capable of creating storylines that are unique and captivating. They must also be able to create concepts that can win an audience's attention and help movie producers and filmmakers attain the intended goals.
As such, a scriptwriter requires a range of skills to succeed.
Essential Skills of Successful Scriptwriters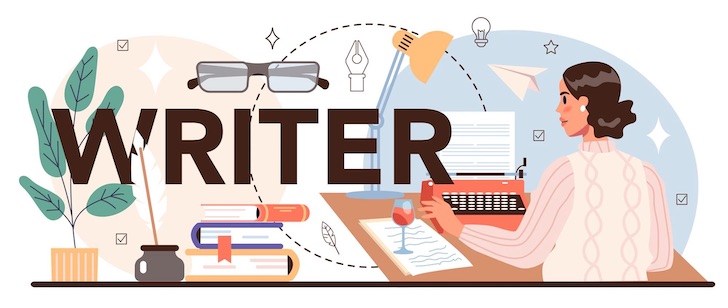 While scriptwriting requires a wide range of skills that may exceed the ones detailed here, some of the top and most essential skills for successful scriptwriters include:
1. Creative Writing Skills
Successful writing depends on a range of skills, but creative writing is the chief cornerstone. Being a creative scriptwriter allows one to create masterpieces in any given genre. Creative ability and prowess help a scriptwriter tap into the power of imagination, experience, and innovative thinking to create a valuable and captivating piece of screenplay.
Whether it's writing from scratch or building on a theme, creative writing allows a scriptwriter to produce screenplays that can leave a mark in the film industry. While some writers are naturally good at scriptwriting, it may fundamentally require one to attend a film school to hone the art and craft of writing masterpiece scripts such as "The Godfather."
Pursuing a degree or a film program can help one to sharpen his or her creativity and overall scriptwriting skills. It can lead to the development of dialogue skills and can also bestow one with the ability to write across genres and cultures.
2. Adaptability Soft Skill
Although some may look at it from a money-making point of view, adaptability is key to building a successful career in scriptwriting. The film industry is ever-evolving and witnessing new trends from cross-cultural collaborations to peculiar screenplays. This requires great adaptability.
As a soft skill, adaptability means you can easily adjust to changing circumstances. Being an adaptable scriptwriter is what opens global opportunities for you. Adaptability can help a scriptwriter attain incredible flexibility and independence in the filmmaking industry.
Adaptability also allows one to enjoy writing by penning down material for different genres. In addition, they allow one to adapt to new demands in the industry.
3. Communication Skills
The ability to communicate effectively can set any scriptwriter apart from their counterparts. Clear written and spoken communication is essential to eliminate miscommunications, misunderstandings, and undue frustration among all the concerned parties.
When a scriptwriter is able to communicate clearly and effectively, it elevates their message and fosters stronger relationships with actors, directors, and movie producers who are better able to do their job and convey the intended message of the written scripts for films and TV shows.
In addition, excellent communication skills help a scriptwriter to accurately convey new developments in a film production and pitch new ideas for shows. Excellent communication also sets the tone of work relationships across the board as it enables smooth collaboration.
4. Character Development Skills
Screenwriting requires creating film characters that are multi-dimensional and very much relatable to real life, with personality, backstory, goals, strengths, and weaknesses.
A scriptwriter must be able to develop a movie character that is authentic and believable. This means developing characters with unique aspirations and personality traits, as well as roles that supports the rest of the cast. This is regardless of the genre of the movie.
Scriptwriters must, therefore, possess an ability and the requisite skills to develop strong and memorable characters for movies that seem more real and lifelike. In order to make a character appear three-dimensional, scriptwriters need to know everything that makes the character tick.
Reflection models can help scriptwriters ponder on what film character traits can become appealing in a movie to create fabulous stories, be it action, reality-based, or fantasy.
5. Networking Skills
Although a scriptwriter spends a lot of time sitted down writing scripts, screenwriting is also about networking. Excellent networking skills can help scriptwriters open new doors of opportunity and gain valuable insights about the industry and superior scriptwriting. By engaging with other writers, directors, and industry players, you can learn from them and develop your own craft.
Effective networking skills can also help scriptwriters get acquainted with the prevailing best practices of the film industry, and also meet with influential personalities like movie producers and actors who can help to support and further their career one way or another.
6. Time Management and Organizational Skills
Scriptwriters will often work on multiple projects at the same time and be expected to meet tight deadlines. Superior time management skills are required for scriptwriters to meet deadlines and deliver superior projects in a timely manner and also exhibit high levels of consistency.
Excellent time management and organizational skills also enable ;scriptwriters to diversify their writing portfolio and potentially earn more. For example, working on a feature file while also pushing through corporate videos, company advertisements, and theatre projects. With good time management, you are also also able to produce quality work in the shortest time possible.
7. Passion 
Passion may not be a skill per se, but it's essential in scriptwriting. Passion is that overwhelming, innate drive within you that keeps you focused and motivated to reach certain goals. It is the one factor that unites all successful people in equal measure no matter their field of specialty.
Like many other professions, scriptwriting is highly dependent on one's passion. Being passionate about what you do can inspire hard work, creativity, and innovation. Considering that scriptwriting falls in the entertainment sphere, passion for writing and films can make one's job more enjoyable.
The film industry is characterized by stiff competition and many scriptwriters will always pitch their work to the film producers you would like to work with. As such, having a degree in film production or scriptwriting may not be enough. There comes a time when one must tap into their passion for film and scriptwriting to go the extra step and win screenwriting roles and write better scripts.