Disney Announces Video Streaming App to Rival YouTube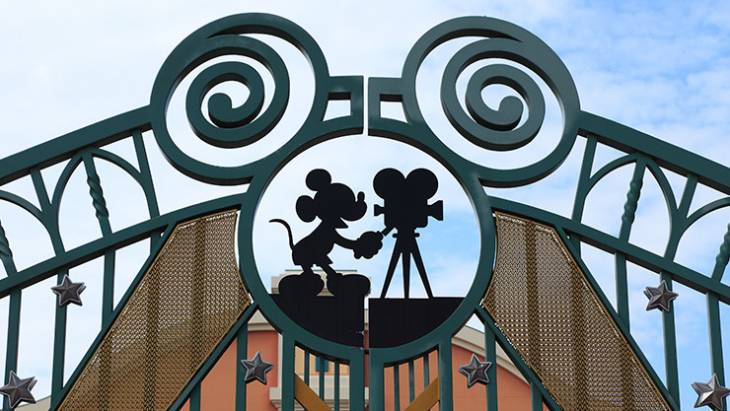 The Walt Disney Company is set to launch a free video streaming app later this summer aimed at millennials. The new 'Oh My Disney' app for mobile will offer an expanded lineup of "brand-safe" Disney social content and other family-friendly short-form programming, as well as content from a select group of independent content creators.
Disney's new ad-supported Oh My Disney video app was announced Tuesday by Disney Digital Network (DDN), the media giant's arm for digital-first content. DDN indicated during its NewFronts presentation in New York it hopes to woo creators and advertisers away from YouTube.  
Disney Aiming at YouTube
YouTube has recently been facing a backlash from advertisers and users who have ditched it due to inappropriate content published on the site. DDN is now positioning itself as a safe alternative. With DDN's properties including editorial sites like Disney Style, Oh My Disney, Babble, and others that boast a combined audience of some 1.3 billion followers worldwide, the network seems like a formidable rival.
"We know that our clients and advertisers are looking for unique, compelling, brand-safe, and diverse ways to reach audiences at scale," Rita Ferro, President Advertising Sales and Marketing, Direct-to-Consumer and International, Disney|ABC told TechCrunch. "The results that Disney Digital Network has generated for advertisers in the last year alone prove that we are delivering on those needs," she said.
DDN launched back in 2017 to serve as the home of Disney's digital properties serving the millennial and Gen Z audience. Since its launch, DDN has released a slate of new TV series and other digital programs, including a new Oh My Disney podcast, the new Disney Eats x Tastemade, a returning Club Mickey Mouse, and a new "Star Wars" content campaign across its various properties.
As part of DDN's strategy to create its own lineup of streaming services that were pioneered by internet-based companies like Netflix, the multichannel network last month also introduced an ESPN+ streaming service that charges a monthly fee for content that isn't available on its cable channels.   
Netflix Deal Ends
News of the Oh My Disney app launch that appears to rival YouTube comes on the heels of Disney CEO Bob Iger announcing last year the company is ending its licensing deal with Netflix. Iger said his company will start offering Disney and Pixar movies on a Disney-branded subscription service starting in 2019.
The upcoming Disney-Netflix competitor will reportedly be home to releases such as the Frozen sequel, Toy Story 4, and live-action version of The Lion King. It will also offer access to Disney's library of movies and TV shows, as well as original Disney movies and show that will be created for the service. It's price will be "substantially below" that of Netflix, Iger said during the company's earnings call in August.
The iconic Walt Disney Company already owns a massive catalog of movies and shows. It is not difficult to see how this could help it significantly undercut services like Netflix that need to sign expensive licensing deals or spend fortunes on producing original content.