Suzanne Elly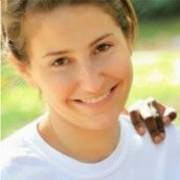 Suzanne is a blogger, content marketer and editor with experience in a diverse range of industries. Her work has been published in various blogs, websites, and magazines on the web.
She has in-depth experience writing on business and marketing topics in Asia, North America and Europe.
When not writing, Suzanne can usually be found voraciously reading or caring for her three kids, Whinney, Adam, and Alex.
Follow her on Twitter @Suzanneelly