YouTube Set to Overtake Facebook as 2nd Most Popular Website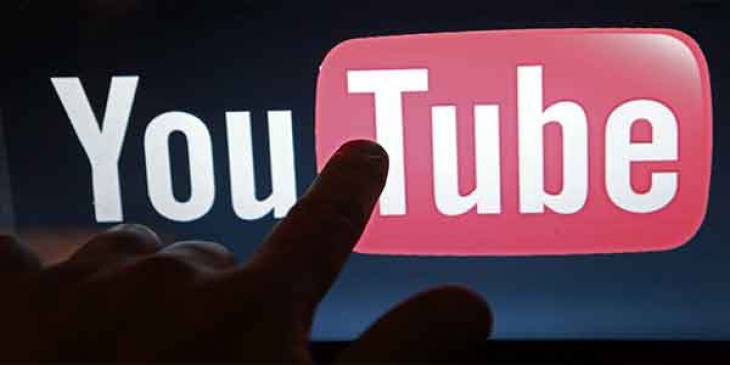 YouTube is poised to topple Facebook as the second most visited website after Google, indicating shifting trends in tech and consumer behavior—at least in the United States.
According to a recent study reported by CNBC from market research firm SimilarWeb, YouTube is set to overtake Mark Zuckerberg's social networking site within the next two to three months, thanks to a steady decline in Facebook's web traffic.
"Now we are on the edge of a paradigm shift – our projections show that soon YouTube's traffic will pull ahead of Facebook to become #2," Stephen Kraus, Editor-in-Chief of Market-Intelligence.io, a content and market intelligence startup powered by SimilarWeb, said.
Traffic to Facebook.com has fallen from 8.5 billion visits per month to 4.7 billion over two years, according to the study. This drop comes in the wake of Facebook's struggles to keep user trust following data misuse scandals and recent algorithm changes limiting organic reach in the newsfeed.
Meanwhile, traffic to YouTube.com has continued to increase. Viewership on YouTube's other platforms such as their app and Chromecast have also increased, with the video site that's owned by Google parent company Alphabet ramping up original programming on its Premium paid subscription service.
YouTube's strong showing reflects a "growing dominance in its category, its emergence as a primary entertainment/information source for the younger generation, and a growing openness among consumers in general to video (as opposed to written) content," Kraus said.
Don't write Facebook off just yet.
Although Facebook's web traffic has declined, the study observed that the decline should be seen in the broader context of the growing "Facebook ecosystem."
"Yes, visits to the [Facebook.com] "flagship" website in the U.S. are down, but their entire network continues to grow," the study reported. "Their app usage is large and increasing, and they increasingly find growth from other parts of their portfolio, such as Instagram and Messenger."
Amazon, which gets most of its revenue from transactions as opposed to ads, also posted a strong showing in the study. Web traffic to Amazon.com surpassed Yahoo's traffic during big spending months, including December 2017 and July 2018, when the e-commerce giant held its annual Prime Day.
The study projects that Amazon will unseat Yahoo as the fourth most-visited website in the next two to three months if current trends continue.
Google still most popular site
Google is still far and away the most visited website on the internet, according to the study. Although Google has seen some decline in website traffic thanks to app use and voice search, it saw approximately 15 billion visits in July 2018, the study said. The others were all below 5 billion.
Overall, the study projects that the top five largest websites in the United States will rank as follows—in order: #1 Google, #2 YouTube, #3 Facebook, #4 Amazon and #5 Yahoo.