Sharafudhin Mangalad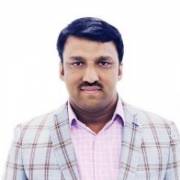 Sharafudheen Mangalad is the managing director of a chain of educational institutions in the UAE. With more than 10 years of experience in the education industry, he successfully runs Edoxi Training Institute in Dubai and Time Training Center Abu Dhabi.
Sharafudheen is a strategist and a leader able to steer the company to the most profitable direction while also implementing its vision, mission and long-term goals. He always makes sure that his business continues to grow by identifying, developing and implementing the new strategies.
He leads his team in alignment with the company's vision and values while preparing and implementing comprehensive business plans to facilitate achievement.
Connect with Sharafudheen on LinkedIn.