The Benefits of Buying Medicines Online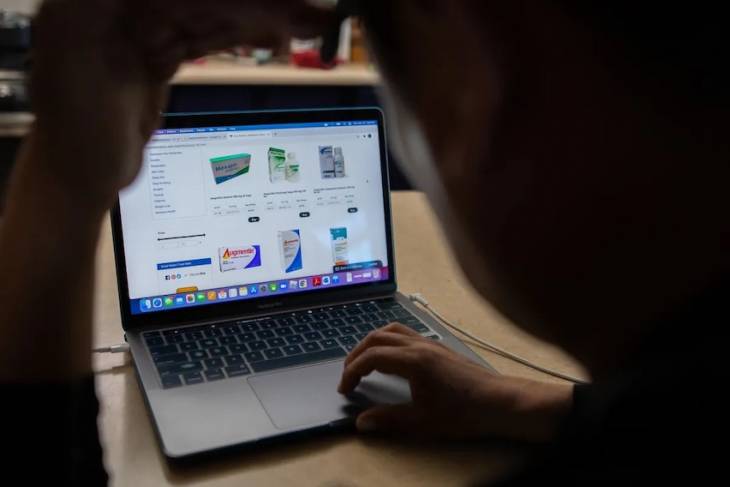 (Photo by Corrie Boudreaux).
The internet has become one of the most popular places for conveniently shopping for anything. And a popular emerging trend nowadays is buying medicines online. Now you can replace a trip to the local drug store with a simple click to the internet.
However, governments and other relevant authorities advise people to be cautious when buying medicines online, and only buy from legal internet-based vendors delivering genuine products. Consumers should only buy medicines online from registered online retailers.
Since it can be difficult to identify a legitimate online pharmacist and vendor, many governments bodies and healthcare organizations provide resources and tools to help consumers make safer and more informed decisions when buying prescription medicines online. 
The U.S. Food and Drug Administration (FDA), for example, has the BeSafeRx page which helps consumers learn about how to safely buy prescription medicines online. Meanwhile, the European Commission has introduced a common logo that appears on the websites of registered retailers to reduce the risk of buying sub-standard or falsified medicine.
Benefits of Buying Medicines Online
Buying medicines online offers people access to various medicines at competitive prices. A discounted chemist online, for example, can offer customers high-quality products manufactured under strict quality control measures at very competitive prices.
But that's not all that makes buying medicines online so attractive to more and more people. Other benefits offered by online pharmacies include:
1. Access medicines any time
The benefit of buying medicines online is that you can access them anytime—on holidays, weekends, and weekdays.
Online pharmacies eliminate the problem of closed shops or having to commute large distances to find the nearest pharmacy to buy the medicine you need. 
2. Speedy delivery to your location
If you order from an online pharmacy, you can get your medicine delivered right to your home, and it will usually be delivered to your doorstep fast within 24 hours or less.
Besides, online pharmacies offer a wide range of options for you to choose from, so you can quickly find the product you want that meets your needs and have it delivered to you speedily.
3. Privacy protection
The privacy factor is an important benefit. It's not just about protecting your personal information, but also knowing that you can buy approved medicines without anyone knowing.
This means you can purchase medicines online confidentially and use them safely without fear of exposure or stigmatization.
4. Great offers and discounts
Shopping online is a great way to save money. There are often huge discounts and offers on medicines and other health care products online, so it pays to check out the latest deals.
You can also enjoy free delivery and samples with some online pharmacies, which also presents great savings. Additionally, some discounted chemist shops happily offer you bonus offers.
5. Product reviews and information
Buying online also means that you can check out product and vendor reviews and testimonials from past customers before you make the purchase.
This information makes it easier for you to make an informed decision on the medicine or health care product to purchase, as well as the trustworthiness and professionalism of the vendor.
You can see if there have been any negative reviews and feedback from other people who used a product before you buy it, so you know if it works well to treat a particular health issue or not.
In conclusion
Buying medicines online is a great way to access quality medicines and health care products with a simple click of the button, including skincare products and baby care products as well.
If you identify a licensed, professional online pharmacy selling genuine products, you can buy from them and use the medicines with the same level of confidence that you have in your local pharmacist. So, do your research thoroughly first to find the right registered seller to buy from.