How to Decide If You Should Invest in Cryptocurrency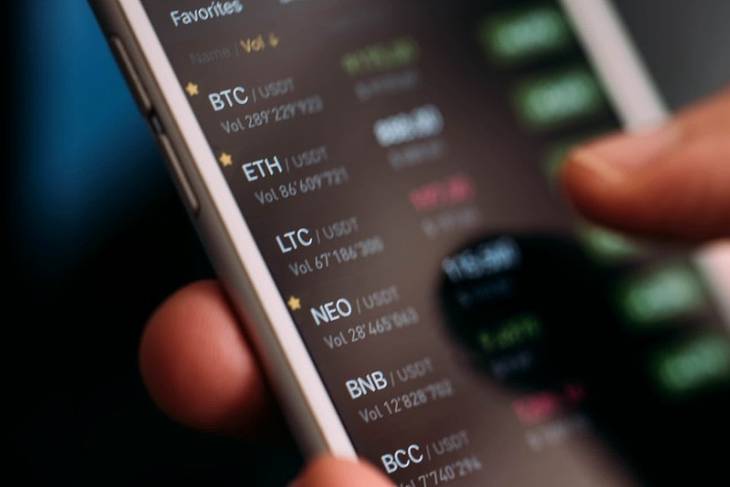 Cryptocurrency (also referred to simply as crypto) is becoming the subject of increasing popularity, and blockchain technology that it is based on is now more reliable than ever.
However, plunging into the digital currency world is daunting at first, and you should be aware of some key factors to ensure your cryptocurrency investments are worthwhile.
Investing wisely in cryptocurrency can lead to incredible profit, but the market can be very volatile. Still, there are positive aspects of the trade that are worth considering.
Here are key factors to help you decide if investing in cryptocurrency is right for you:
1. Determine If You Are Okay with Intangible Wealth
The reality of cryptocurrency is that you won't have the money in hand like cash. This lack of tangibility might be an issue and that's why some people prefer to invest in precious metals.
Even then, the value of these digital currencies can deplete over time, depending on the economy's health. Rest assured, though, that assets in Crypto are secured with blockchain technology which is almost impossible to infiltrate.
Bitcoin mining companies, for example, are in the business of converting existing assets into digital ones. BlockQuarry, for instance, is an organization that "utilizes scalable, secure blockchain infrastructure operating with reliable eco-friendly and renewable energy sources."
They are engaged in crypto mining operations along with providing useful information for new and experienced investors. There are certain details such as government permitting that this company can help beginners with instead of getting caught in the dark.
2. Determine If You Fear Inflation as Crypto Can Help Fight It
It's no secret that the US dollar's value is dwindling and it has been happening for a long time. This reality is disheartening to those who rely on it solely for their well-being. But if you want more security, then cryptocurrency is a viable option.
By investing in cryptocurrency, you will be able to mitigate the effects of fluctuating currencies by trading and holding the right type of currency at any given time. However, you will need more information about investing in cryptocurrencies that will prove useful when moving forward.
If you have investments supported by American dollars, then you can easily trade them off if there's a looming disaster. Moreover, there is increased security for retirement using cryptocurrencies as well, which is something to consider seriously.
3. Remember That There's No Guarantees on Returns
There is no guarantee you'll get a return on your investment in cryptocurrencies, much like the unpredictable stock market. However, wise and informed decisions can lead to considerable profits if you do your research properly.
Investing in cryptocurrencies requires a keen eye for details. As such, consulting with more experienced investors can help you make more lucrative choices when trading in cryptos. If you're not a risk-taker, then it might be better to stick with tangible assets.
However, things are leaning more towards a cashless society and cryptocurrency is at the forefront of it, with increasingly secure technology to protect your investments. Consider the daily fluctuations of traditional currency and even if it loses value then you have other options.
When the dollar depreciates, you are very limited in what you can do to mitigate your losses. In this case, cryptocurrency may be much better for you during future recessions.
4. Make Sure You're Knowledgeable with Tech Before Starting
Cryptocurrency can certainly be viewed as a generational thing. If you hate analyzing data on a computer, then it might not be viable for you.
A basic understanding of technology along with the crypto market is required, and it takes a lot of effort and daily discipline to keep up to speed. Fortunately, the necessary resources to keep you up to speed on the crypto industry are ever-present these days.
A plethora of cryptocurrency coaches, books, and strategies teaching how to utilize the digital currencies are readily available online, and it is highly advisable to take advantage of them to fully understand what you are getting yourself into. 
It would be foolish to jump into the ocean of crypto without a life raft. This market can be challenging to evaluate overall and it can yield unforgiving volatility across investments.
Starting your journey as an investor will be scary and exciting simultaneously. There will be moments of doubt. Always keep a sharp eye on your investments and consult with others to discover new opportunities instead of stagnating.
In Conclusion
Cryptocurrency isn't for everyone, but it's becoming the future of asset trading and investments.
Grasp the subtleties of cryptocurrency, let the information sink in before making a decision. The market is constantly changing and a cashless society is rather inevitable at this point.
Do thorough research and become more acquainted with the crypto investment and trading process before making your final decision. This particular point cannot be emphasized enough.
Sound investments in promising cryptocurrencies such as Bitcoin and Ethereum can pay off huge dividends and become quite profitable for any savvy investor.