More than Half of British Workers Prefer 'New Normal' Working Environments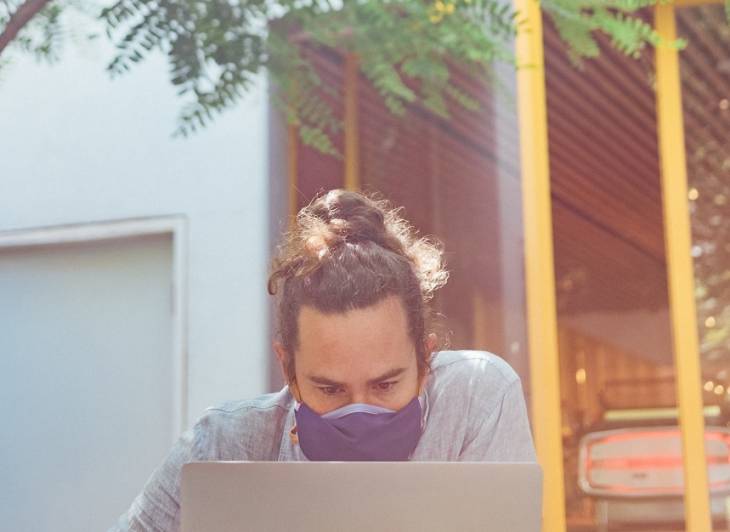 Man working remotely outdoors. Photo: Unsplash
Covid-19 has presented a truly unforgiving blow to the current generation of SMEs, superseding any reasonable measure of risk/disaster management imaginable. 
The eventual fallout is yet unknown, but it is certain that a seismic shift in operational and cultural norms whilst we navigate and surpass COVID-19 has taken place, transforming the workplace well beyond the immediate implications of the virus.
With UK Prime Minister Boris Johnson's announcement in a a televised address on Monday that England is being plunged back into a full nationwide lockdown for the foreseeable future, millions of British workers will now be returning to working from home. 
In light of this, Theta Global Advisors - a chartered accountancy and consultancy firm specializing in freelance working options for the UK private sector - has released the first nationally representative survey across over 2,000 UK adults looking into the sentiments of the UK workforce towards the 'new normal' in working conditions. 
About two-thirds of working Brits (65%) report that commuting in the pandemic is the most stressful part of the day. And 57% of people say they do not want to go back to the normal way of working in an office environment with normal office hours. 
Interestingly, nearly half of all UK business leaders (45%) believe that the working environment will change for the better due to the virus and lockdowns, according to the study. 
However, almost a quarter (24%) of Brits say their employer hasn't explored any flexible working options despite the effect of the pandemic. That is something all employers should be wary of.
Sentiments about returning to the 'normal' way of working
The survey unveils revealing sentiments from both the UK workforce and business leaders about returning to the 'normal' pre-pandemic working environment and way of working, with over half of employees not wanting to return to work as they did before and 45% of business leaders seeing the benefits of the new environment brought on by the COVID lockdown period.
Despite this, an alarming number of workers have reported that their employer hasn't explored flexible working options. As the nation heads back into lockdown, more needs to be done by many firms to offer their workers a flexible, safe, and productive working environment.
Employers in other markets across the world should also take note of this and improve their employees "new normal" working environments.
Chris Biggs, Managing Director and Founder of Theta Global Advisors, comments on the research findings and why the new normal may in fact be here to stay long term:
"From the removal of the commute to boosted productivity when working from home, there are numerous benefits to flexible working that the pandemic has uncovered for millions of employers and employees alike. Now, as we head back into nationwide lockdown, many workers will be looking forward to being able to work more flexibly and comfortably, but there will also be a number of people whose employers are still reluctant to compromise. 
Business leaders [across the globe] would do well to realize that the 'new normal' of flexible, remote working is here to stay, and should adapt now to pivot their business, remove unnecessary overheads and commit to a plan for a post-COVID future."