10 Elders-Friendly Home Renovations to Make Before You Retire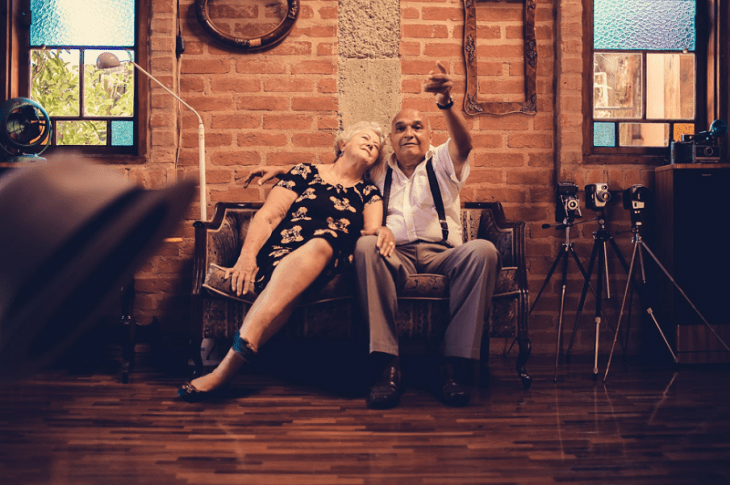 So, you're heading toward retirement?
You might have assessed your savings, mapped out your budget, established a strategy for claiming social security and healthcare benefits, and figured out what you'll do with your free time. But have you thought of renovating your home and make it elderly-friendly? 
While getting gray and old is inevitable, there are certain renovations you can do to your home to be able to spend your golden years more comfortably.
Before you retire, here are 10 small home renovations to consider. 
1. Designate a master's bedroom or suite on the first floor 
I think we can all agree—we don't like stairs. Climbing up and down a flight of stairs will be much harder when you're older and your knees are weaker. 
If you live in a two-story home, minimize the future burden by moving your bedroom to the first floor. You may convert a vacant space on your first floor and turn it into a room. If you don't have ample space, think about having a home addition. 
Obviously, this home renovation needs to be well thought out and be done by professional home builders. 
2. Install a ramp
Whether or not you'll need to use a wheelchair in the future, installing a ramp is a smart move. This retirement-friendly feature allows you to get to and from your front door without going through exhausting steps.
If you think ramps are messing with your home's curb appeal, you may build a gradually inclined walkway instead. 
3. Update your Fixtures
These small fixture updates might come as an afterthought, but they'll make a huge impact in the future. 
Replace your doorknobs with lever handles - should you develop arthritis, later on, these lever handles will make opening doors easier. 
Install a grab bar in the bathroom and every room of your house - this can reduce your risk of falling. 
Update your lighting - add additional lighting to work areas like the kitchen and bathroom to maximize light and visibility. 
Consider switching to high toilets - these PWD and elderly-friendly toilets will allow you to sit comfortably and stand easily, relieving the stress from the joints. 
Build a walk-in shower - replace your old tub with a modern walk-in shower, which helps you take a bath more comfortable and hassle-free. 
4. Install non-slip, shock-absorbing floors
Floor surfaces, like ceramic or porcelain tile and stone floors, can be slippery. This poses a huge threat to older folks who tend to lose their balance and fall.
If you're planning for your retirement, it's advisable to invest in non-slip flooring with shock-absorbing properties. They should also be comfortable underfoot. 
Carpeting is one of the best flooring options for aging people. They have comfortable, cushiony underfoot, offering shock absorption in the event of a fall.
If you don't like carpets, opt for slip-resistant vinyl that comes in different colors and patterns, like wood grain. You may also check cork, linoleum, and rubber. 
5. Expand your porch or deck
If your home doesn't have one, consider adding them into your renovation must-haves. Next to minimizing entryway issues, a large porch or deck also adds great living space.
Just think about spending a relaxing afternoon in your spacious backyard, sipping tea while reading a book.
6. Widen your doorways too
Should you need a wheelchair in the future, a wider doorway would be extremely helpful. Hire a home builder to expand your doorways to at least 32 inches wide.
Adding a few inches will help you navigate the house comfortably and seamlessly. 
7. Invest in easy-access storage units
Of course, you don't want to bend over or reach the back of the kitchen cabinet to take out a pot. You want to make sure everything you need is stored in an organized, easy to access manner. 
Pullout drawers are one of the best features to invest in. They give you easier access to tools, cookware, and dishes you might need.
8. Boost your home's energy efficiency
Save money during your retirement by making your space more energy-efficient. Make small upgrades like adding a few skylights to maximize natural light, adding solar panels, and insulating the attic, basement, and walls.
You may also go for low flow toilets to reduce water bills. 
9. Add an "income suite" 
Do you have a big and beautifully furnished home? If you want to generate income during your retirement, consider converting a free space into a functional, profitable room. 
Thinking about renting space in your home? You may convert an idle basement or attic into a standalone apartment, or a vacant guest bedroom into a suite.
If you're planning to continue working from home or establish a home business, think about decorating a home office. 
10. Make it look like your dream home
Last but not the least, refurbish your home following how your "dream home" looks and feels like.
Is there anything you wish you could've had? Perhaps a lovely sunroom or a spacious deck for some siesta? Or a small garden with all your favorite flowers and vegetables. 
Hire a professional home builder and make them happen before you retire. 

You might also like...