To Adapt to Fluctuating Demands, Online Retailers Need a Flexible Warehouse Environment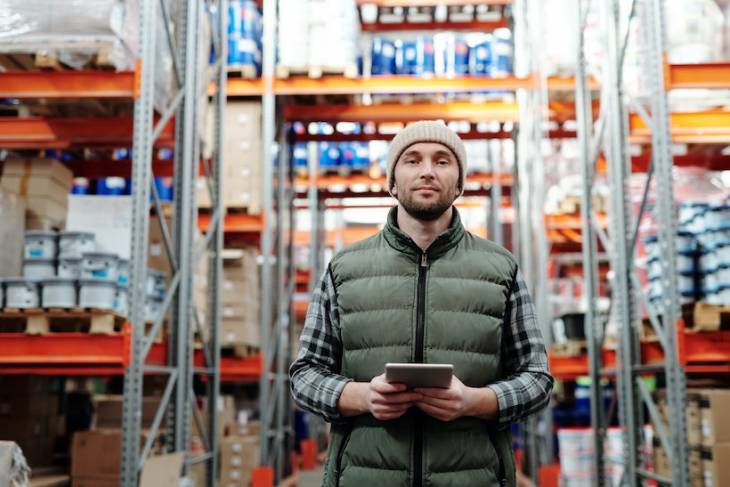 A number of online pandemic 'winners' are now facing a loss of revenue and profit, workforce cuts or collapse as many customers return to the high street. 
A shift in buyer behavior has left many of the most successful online retailers floundering, indicating that a lack of agility to respond to the market has severely impacted business.
That is where flexible automation in warehouse environments can help struggling retailers to respond and adapt to fluctuating demands.
A tough time for online
Recent research from Retail Gazette has examined the performance of the UK's biggest online retailers in 2022, and has found that despite pandemic success, sales and profits are down across the top 10 companies in the sector. 
As well as a change in consumer habits, surging costs, supply issues and global economic downturn are also contributing towards a difficult time ahead. 
This year, retailers such as AO.com, Asos, Boohoo and Ocado have suffered significant share price, sales and profit losses. Made.com has seen a 95% drop in share price and -32.6% loss in profits versus 2021. The company has now gone into administration, with the brand bought out by Next. 
Many online retailers are now wondering how they're going to survive into 2023, as consumers and businesses alike face the cost-of-living crisis and a potential recession. All of this is likely to significantly impact how and where people spend their money during the Golden Quarter and beyond. For this reason, being smarter in the way retailers manage stock, logistics and customer demand is crucial.
The future is flexible
There is a need for retailers to take a flexible approach to automation in the warehouse environment to adapt to rapidly changing situations. While automation isn't a new concept, traditional automation is sized on anticipated volume of orders based on a long period of time. As a result, legacy technology and equipment is no longer enough to support the warehouse environment of today. Instead, robotics has huge potential to support the complex and ever-changing warehouse landscape. 
There's no one-size-fits-all solution to the range of challenges that online retailers are up against, but that's the benefit of flexible robotics systems. Businesses can instead adopt technology that's tailored to their needs today and can be easily scaled in the future, choosing a system that suits their current environment and supports their human workers while keeping up with shifting demand. 
Tomorrow's automation today
Flexible automation in warehousing is no longer a smart addition but an essential component for sustainable growth in uncertain times. Embracing robotics increases productivity and makes life easier for human staff, by reducing the need for people to walk long distances picking products over the course of a shift. It also increases storage density and reduces warehouse costs as robots can be deployed to retrieve totes from racks that are several meters in height. 
An effective robotics system works as a fleet, with individual robots programmed to prioritize the most urgent orders, working closely with human operators. Crucially, a system like this enables processes to be adapted rapidly as customer demand changes.
Online retailers will learn many hard lessons this Golden Quarter and throughout 2023. Legacy equipment often struggles to adapt or change with fluctuating demand, which isn't an ideal place to be given the current volatile retail climate. If encountering busier periods than expected, some retailers' warehouses simply won't be able to cope, and customers will be impacted – reducing the likelihood of them returning. 
By embracing a flexible warehouse environment that combines human workers with robotic solutions that are scalable and adaptable to uncertain times, online retailers can avoid the same fate as the once untouchable giants of e-commerce.  

You might also like...