Logistics Solution with 12m Tall Robot Can Scan Warehouses of Any Dimension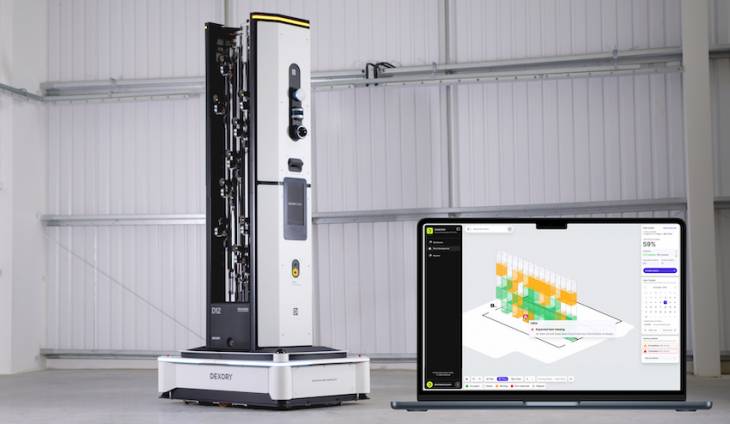 London-based robotics and data intelligence company Dexory recently announced the launch of their new, enhanced solution DexoryView – a revolutionary new platform that promises to change the way warehouses are managed through the power of real-time data.
The new platform automates data collection and builds real-time digital twins that unlock insights across all levels of warehouse operations. This allows companies unprecedented and up-to-date access to their inventory - across the receiving, storing, and dispatch stages – from anywhere and at any time.
Not only will companies be able to automate their stock checks with this solution, but also keep track of occupancy, increasing efficiency, and helping to facilitate profitable operations.
Andrei Danescu, Dexory CEO, explains more:
"The DexoryView platform offers a real-time representation of the state of your warehouse via an intuitive, easy to access digital format - including racking, all goods and machinery inside as well as the team working in the space.

 

What makes the DexoryView platform unique is the way we constantly feed it with real-time information captured from warehouses through our autonomous robots." 

 
DexoryView is supported by a new Dexory robot – the tallest yet of its kind.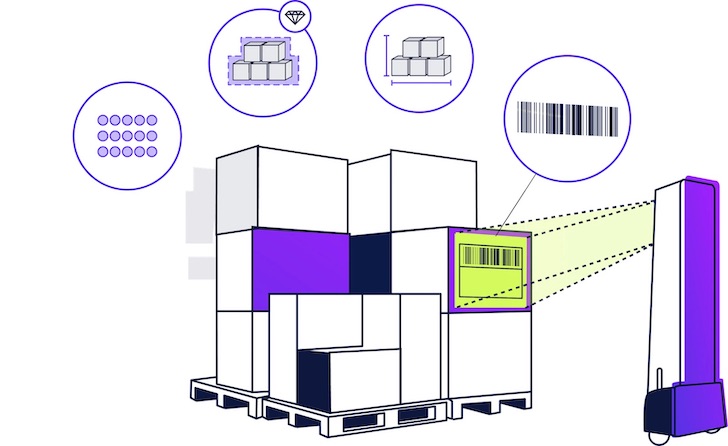 The new robot built to support DexoryView can extend up to 12m - an industry first. The range of height allows it to scan warehouses of any shape or size. 
With an array of high-quality 3D depth cameras and sensors, the Dexory robot autonomously navigates the warehouse using lidar technology to capture high-definition 3D scans of the space, as well as any labels and barcodes on pallets, parcels or products. 
These scans are fed straight into the platform to create accurate, real-time digital models of the status and condition of warehouse racks and items on them and are presented through an up-to-date digital twin of the warehouse. Offered as a convenient subscription model, companies can scale their DexoryView access based on their data needs. 
"DexoryView is an innovative, cost-effective, and time-efficient solution that is easy to implement, scale, and adapt to specific needs. It requires no infrastructure changes and can often be up and running in less than a week," says Oana Jinga, Dexory COO. 
Founded in 2015, Dexory is a rapidly growing robotics company that collects real-time insights using fully autonomous, mobile robots to quickly process pallets at every stage in their journey throughout a warehouse. 
Working with major industry leaders such as Menzies Aviation, Maersk, Huboo, and a number of other logistics and warehousing companies in the UK and across Europe, Dexory provides solutions that optimize warehouse operations by integrating automation, data intelligence, and digital twin technology. The company believe the future of logistics is automated and digital.