Best Apple Watch Straps for Men and Women: What to Consider to Find the Right Band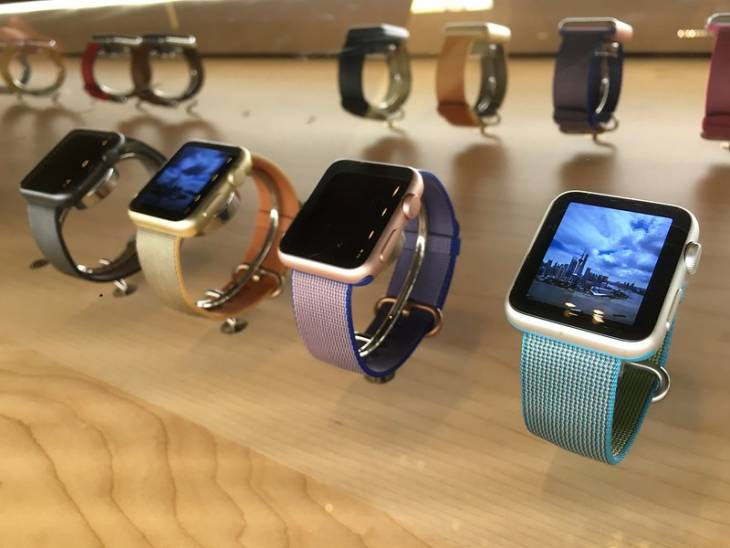 Woven nylon Apple Watch bands on display. Photo: Shinya Suzuki / Flickr.
Apple Watches are made to push boundaries, with stylish designs to match it. But you can still add a personal touch and style to your Apple Watch using accessories like Apple Watch bands. However, a few factors must be considered when finding an Apple watch band or strap for your needs.
First, you must decide whether you want a unisex band designed for either men or women or a band specifically suited more for men and not women or vice versa.
Besides that, there are numerous othe options for watch bands for Apple Watch. You can go for a sporty, professional, or casual look. One can also choose between different materials, colors, and textures. 
In this blog, we'll discuss the best Apple Watch straps suitable for both men and women.
Best Apple Watch bands for both men and women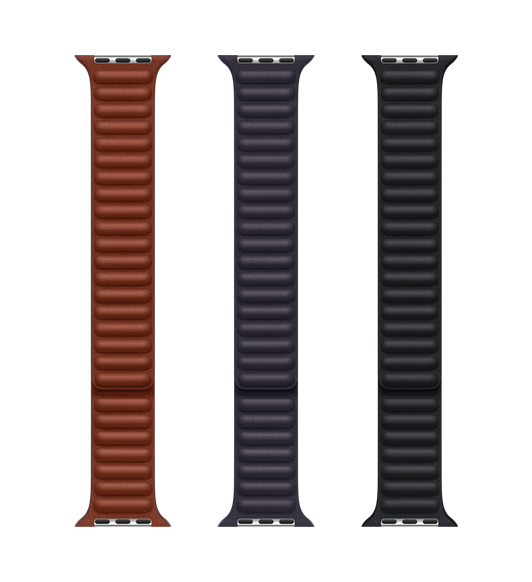 Leather Apple Watch straps.
When it comes to Apple Watch belts for both men and women, there are a variety of bands options that can fit many different styles and needs. Whether you're looking for a minimalistic band, a sport band, or one with some extra bling on it, there's a belt for you.
For men, silicone straps are generally a popular choice due to their flexibility and lightweight. Silicone is also less likely to snag on clothes, making it perfect for active users.
Other popular bands for men include the Active Sport and Magnetic Milanese Band. Both belts are sporty yet versatile, perfect for stylish men who want something that looks good and won't pull their shirts down while running or working out.
For women, silicone bands offer several advantages over metal belts. They're more comfortable, durable, and flexible – meaning they will fit more body types than metal options. 
One of the most popular and a favorite strap design for women is the Floral designed band. It's sleek and stylish without being overly ornate or flashy, making it versatile for all kinds of outfits. Plus, its leather construction provides some durability, making it one of the favorites.
Straps made of denim, leather, or ceramic material also look elegant and highly professional for both business women and business men.
What men should look out for when choosing an Apple Watch band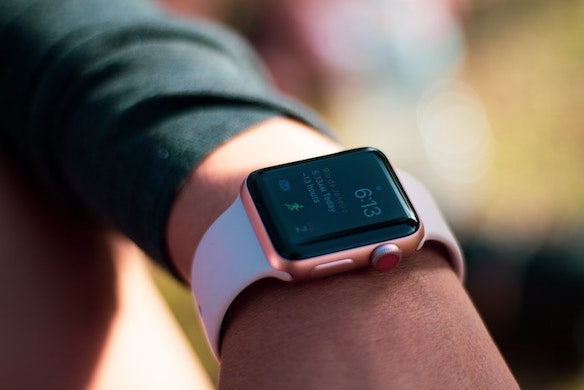 Silicone Apple Watch strap. 
Men should remember a few things when choosing a band for your Apple timepiece: For men, durability and style are two of the most critical factors to consider.
When shopping for a durability and style belt, evaluate its type of closure system. Band closures can include metal links, buckles, and clasps. 
Links are the most common closure type and are easy to adjust, but they can get snagged on clothing. Buckles and clasps are more secure but require more effort to adjust.
Moreover, it's important to also consider the belt's material. Material made of neoprene, silicone, or rubber bands are waterproof and resistant to rubbing and abrasion. Leather straps are also popular among timepiece lovers due to their rich color, elegance, and durability.
What women should consider when choosing an Apple Watch band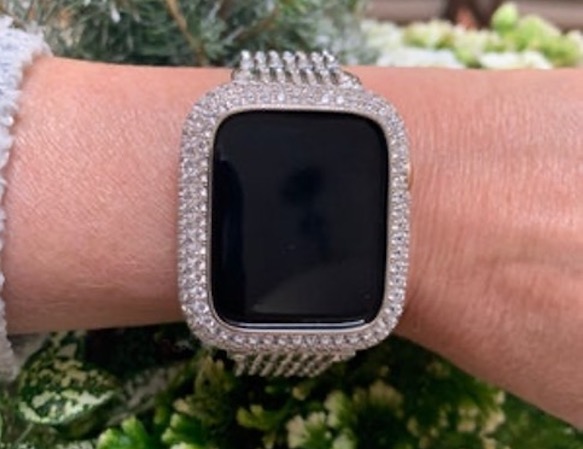 Blinged out Apple Watch band.
Women should consider style, design, comfort, and compatibility when choosing a watch band. For instance, some belts are made specifically for the Apple Watch Series 4, while others are compatible with all models. 
Additionally, some belts are available in various colors and materials, so you can choose one that best suits your preference and personal style.
Generally, ladies mostly prefer straps made of Rhinestones, beaded, and glittered ones for special occasions. Women should also find a band that fits well and offers the perfect support for a comfortable yet fashionable look to keep on all day long.
In conclusion
When selecting an Apple Watch band for both men and women, first consider the materials. The most popular options are stainless steel, leather, and silicone.
Next, think about the color. If you want the Apple timepiece to stand out, you can opt to go for a brightly colored band.
Finally, consider the size. Make sure to try on different bands before making the final decision. The last thing you want is to buy an ill-fitting band that's either too loose or too tight.
Ultimately, there is no shortage of a beautiful and stylish bands for both men and women that suit each person's individual style. You just have to know what you want and then go for it..