Fast Growing Business Opportunities in Colorado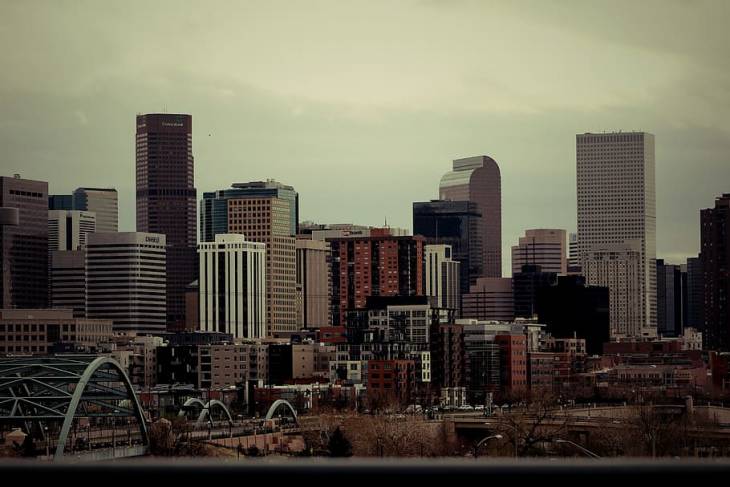 Denver Colorado Skyline. Photo: Pxfuel.
Colorado is considered to be one of the best states in the U.S. to do business because of its very business-friendly laws and is a hub for booming businesses and startups. Between the attraction of outdoor living and a flourishing economy, mostly within the tech and agricultural industries, Colorado has become a popular place to migrate.
Colorado has one of the most affordable raw materials, labor, and a high growth rate. Entrepreneurs in Colorado are enthusiastic about the fast-moving economic surroundings they're functioning in, and they're very optimistic about its future.
In communities that are keen to welcome, accept and endorse small businesses and local entrepreneurs, with net profits riding high, many residents feel that gaining access to capital will only become easier and simpler over time.
So, if you are looking for fast-growing business ideas in Colorado, below we provide you with a list of profitable business ideas that can grow in less time and have a higher success rate than others.
1.  Restaurant
The restaurant business is a never-ending moneymaker because there is always a demand for food. Food is necessary for survival. And people's busy work timetables make it very challenging to prepare their food by themselves. So, they turn to restaurants.
Even in tough economic conditions, restaurant businesses prosper, not to mention the business-friendly circumstances that Colorado offers.

However, there are certain risks involved in the restaurant business, so if you decide to open one, make sure to get commercial insurance in Colorado tailored to your restaurant's specific needs. Having the proper insurance coverage will give you peace of mind and allow you to focus on other aspects of your business's growth.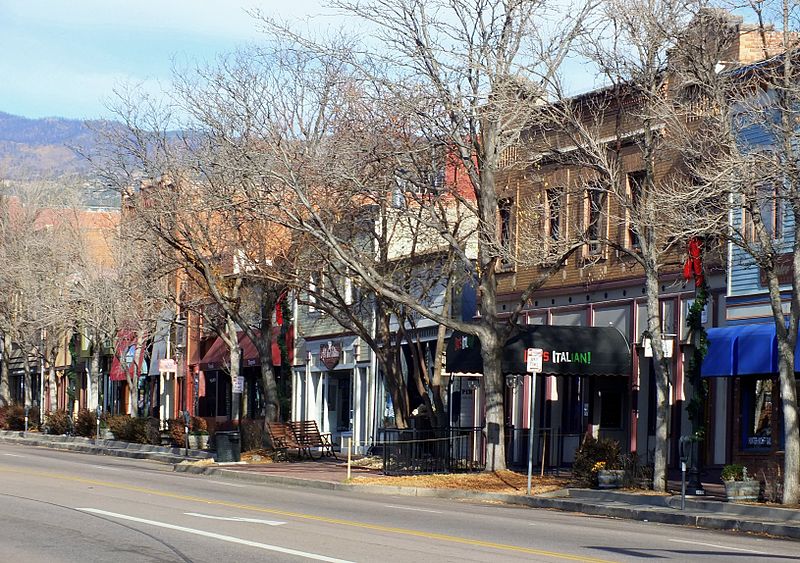 Colorado City Business District. Photo: ERoss99
2.  eCommerce
Like customers all across the U.S., most Coloradans today buy the services and products they need online. The online shopping trend has increased the importance and total value of the eCommerce industry in the U.S. in general.
A clever way to take a dive into eCommerce is to concentrate on Colorado State before expanding to other U.S. states further on. Also, we recommend you start with a few products and gradually expand your product portfolio.
3.  Pet Care
Americans love pets, and Coloradans are not an exclusion. The ordinary pet owner in Colorado spends a couple of thousands of dollars on their pet every year.
From pet food shops and veterinary centers to pet walking services, the need for pet-related services and products has been on the top over a long time.
Also, the trend will stay that way for as long as Americans want pets in their lives.
4.  Daycare
Because of the current state of the economy, parents have to return to their work once their parental leave is over. That explains why many parents have no time to take care of their babies or toddlers for a longer period.
However, they can afford to pay to have them taken to a good daycare center. A daycare business, same as the restaurant business will always have an endless demand, especially in a state like Colorado where working parents are increasingly common.
5.  Fitness-Related Business
As people become more aware of the benefits of living a healthy lifestyle there is a greater demand for services and products that can help them stay healthy and fit.
Fitness-related products like running kits, bicycles, fitness clothing and exercise equipment are in great demand in Colorado. The same applies to personal coaching programs and similar related fitness services.
6.  Copywriting
As many businesses realized the efficiency of written copy for lead generation, the need for copywriters has become even greater, particularly since businesses now must split their marketing into offline and online advertising campaigns.
That opens huge profit possibilities for people who can write persuasive and powerful copy that will immediately boost sales.
7.  Digital Marketing
Apart from copywriters, other professional services that can help businesses gain more customers using the internet are also highly demanded. That includes SEO services, PPC advertising, social media marketing, graphic design, etc.
8.  Tech Store
Technology is growing big in the state of Colorado. A store with all the recent gadgets and tech products can be huge.
If you plan to start a tech store and offer tech products, maintenance, and other related services (as a one-stop solution), your tech store will be highly successful in the long run.
Plus, the local government supports businesses that provide an excellent opportunity to grow with a viable economic environment. Tech businesses are among the best to start in Colorado.
Final Words
Colorado is a state in prompt economic ascent. Many entrepreneurs, and small business owners in the state report no shortage of startups regionally. So, no matter which of the above business opportunities you choose, it definitely has huge potential for success.