How to Start a Career in Digital Marketing With Zero Experience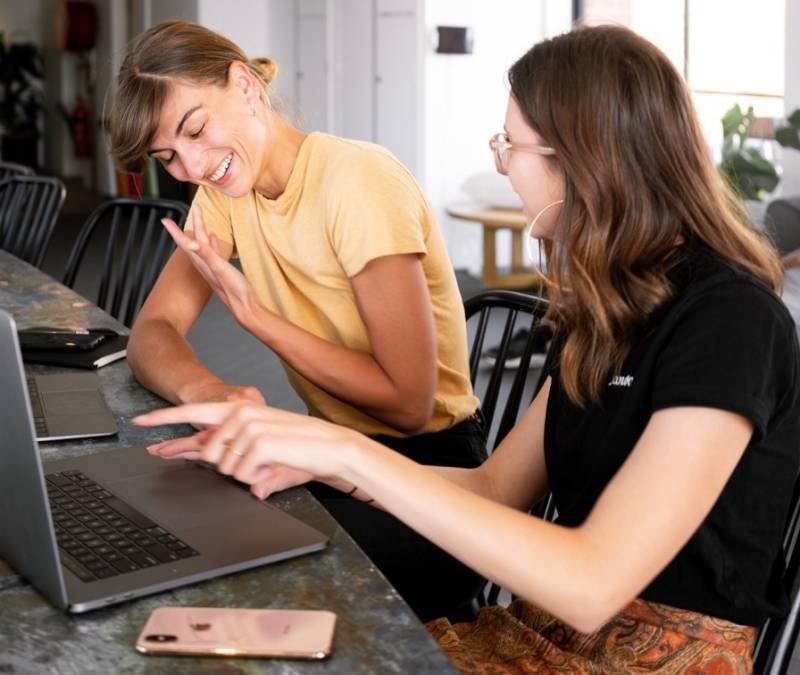 Digital marketing is a high-reward and high-demand skill set that is overtaking the marketing industry today. Knowing how to break into this desirable industry is not common knowledge, but a lot of the people who are now ahead of the curve in digital marketing also started from zero.
Digital marketing is more than just a career, it is a skill. The skill sets that make up an ideal digital marketer are not something that can be simply learned from a book. Instead, experience and a willingness to learn are all you need to start a flushing career in digital marketing.
Understanding digital marketing profession
Digital marketing is a comprehensive structure that comprises some different areas of specialty.
Whilst traditional marketing might include methods such as creating billboard campaigns or brand awareness stunts on the high street, digital marketing is technical and focuses on online optimization and online awareness.
We live in a world that is highly dependent on digital platforms, hence why traditional marketing methods have taken a step back in terms of priority.
The beauty of digital marketing is the leverage you have from the internet. You can target consumers worldwide, all from the comfort of your home using a simple device.
For that reason, digital marketing is also considered highly accessible to all workforces around the world, hence the attraction to the professional skill set.
Steps for Starting a Digital Marketing Career from Scratch
To start a digital marketing career from zero and grow your career in digital marketing, follow some key steps:
1. Choose your specialty
The first decision to make when embarking on your career in digital marketing is choosing which area of specialty in digital marketing you wish to start in.
Hopefully, you have a broad understanding of what the key component of digital marketing is, but here is a list regardless:
Whether there is a certain element you wish to focus on, or you are looking to be knowledgeable in all areas, make sure you understand the basics of each.
Having a foundation understanding of what makes a successful digital marketing strategy is important if you hope to explain what value you can add to a prospective hirer.
2. Build your knowledge
Once you have an idea as to which area you would like to specialize in, you should start building your knowledge. As a new starter who is looking to be employed by a credible company, you need to build your credibility.
You won't be expected to be knowledgeable and experienced in every element, but having a strong foundation knowledge and understanding of these key metrics will get you very far.
To find the most up-to-date and accurate knowledge, it might be worth investing in an online course that provides all of the information you are looking for.
There are also free courses that Google offers that will take some time but will not put a hole in your pocket. Finding information from credible sources is essential if you want to showcase and practise accurate knowledge and skills.
Also, a lot of courses offer accreditations upon completing the education. This might be anything from a diploma to beginner's certifications. Having evidence of your education is also helpful when you are looking to prove your knowledge and skill set to digital marketing job providers.
3. Attend education and networking events
Another way to seek the latest knowledge and speak face-to-face with the leaders of the industry is to attend networking events.
Education days are valuable days in which people of all experiences and backgrounds join together to share information and discuss new and innovative ways to complete desirable work.
As digital marketing is an ever-changing industry, keeping up to date with the latest knowledge is key to finding success and standing out from other marketers. It is also a great place to network, and possibly meet business owners who are looking to expand their workforce.
4. Search for businesses with in-house training
Many businesses are seeking junior digital marketers with no experience. Surprising right?
In reality, this comes as no surprise for the most successful digital marketing agencies who train their staff from the ground up. This allows them to train their staff to work in the best way they know how instead of hiring someone from a less advanced agency who will struggle to get out of their old methods.
Seek a digital marketing agency that is keen on training its staff in-house. This will make you a valuable asset to the company, whilst also being paid for learning and training.
In Conclusion
Overall, starting a career in digital marketing is a great decision to make. Despite what you have perhaps heard that you need a degree and years of experience to get into digital marketing, you really can start from zero. The digital marketing industry is ever-changing and there is always room for new faces and new ideas.
Whether you are looking to specialize in SEO in Manchester, influencer marketing in London or social media marketing, you can excel in digital marketing if you put your mind to it.