Why Digital Marketing Is So Important to Reach the Audience You Want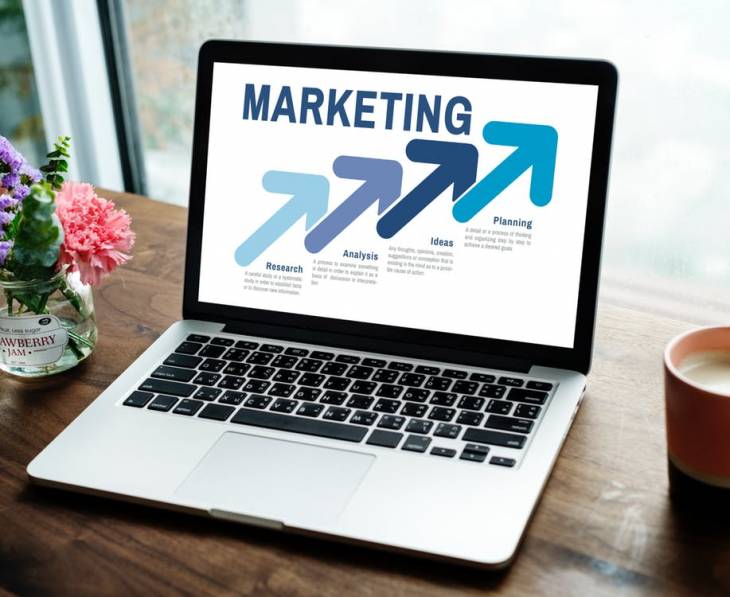 In the last decade or so, the world has gone through a paradigm shift from analog to digital. Today, 88 percent of consumers go online to research the product they are looking to buy.
With more and more people shopping and consuming information online, digital marketing has become an important way to reach a targeted audience anywhere they may be in the world.
Online marketing strategies can allow you to target, attract, convert, and retain customers without needing to have a huge budget. This cannot be said about traditional marketing.
So, if you are looking to up your business growth and lead generation strategy, you've got to leverage digital marketing to reach the audience you want.
What Is Digital Marketing?
This refers to the act of selling or promoting products through leveraging online marketing tactics, such as email marketing, search engine marketing, and social media marketing.
The initial concept of marketing was to increase sales through advertisements. That is what traditional marketing is based upon. Digital marketing, however, aims to improve sales by providing value. You can find out more here about their differences.
Digital marketing is essentially an umbrella term for various online marketing strategies. These include Search Engine Optimization (SEO), Pay Per Click advertising (PPC), content media marketing, and more. The methodology for digital marketing is to offer value to a consumer browsing the internet so as to attract them to your business and website.
As such, the strategy for digital marketing is to ensure that a business is at the right place, at the right time, and with the right offer when a customer comes looking.
The Benefits of Digital Marketing
The following are some of the top reasons why your business needs digital marketing:
1. Even the Playing Field
Large companies and corporations have the ability to channel large amounts of resources toward marketing. This is what allowed them to dominate the business landscape when traditional marketing was the norm.
However, when it comes to competing online, the playing field is even. How effectively you are able to utilize the various customer acquisition techniques is what determines success.
For example, you cannot buy your way to the top of Google's search rankings. Only good SEO can enable you to get there.
2. More Cost-Effective Than Traditional Marketing
If you are looking for ways to minimize business costs, this is yet another reason to opt for digital over traditional marketing. The costs of marketing through mainstream media such as TV and radio can be prohibitive.
A marketing expenditure survey revealed that up to 40 percent of respondents stated that they had made considerable savings by utilizing digital marketing techniques.
3. Get More Conversions
Getting your marketing message to reach your target audience is admirable, but getting them to buy is the whole point of marketing.
A report by Hubspot revealed that SEO, social media marketing, and email marketing have been delivering better than average results in regards to higher conversion rates due to their ability to communicate effectively with the targeted audience.
4. Generate Higher Revenue
Research shows that businesses that use digital marketing strategies display a revenue growth expectancy that is 2.8 times higher than those that do not.
This can be attributed to the high conversion rates generated by digital marketing strategies.
5. Better Interactions with Consumers
A core part of any digital marketing strategy is social media marketing.
Social media marketing involves engaging the brand with consumers in real time.
Interacting with your customers and target audience on social media allows you to have better insight into what they want. You can then use this information to streamline various business strategies.
This will allow you to provide stellar products and excellent customer care.
The importance of having satisfied customers cannot be understated. For one, consumers are willing to pay more for better customer experience.
Additionally, they are not only likely to stay loyal to you, but to also recommend you to their friends and family.
6. Target Ideal Audience and Buyers
Traditional marketing usually utilizes techniques such as buying billboard space or placing an ad in a magazine and hoping that it reaches your desired audience. This is, essentially, taking a shot in the dark.
With digital marketing, however, you can precisely target who you want to see your marketing message. This is made possible through techniques such as SEO which allows you to reach people scouring the web for content that is relevant to your business.
Other techniques such as PPC and social media advertising allow you to target those that are most likely to be interested in your products based on demographics and general consumer characteristics.
Through such specific targeting, you will be able to get more out of your marketing budget or resources.
7. Achieve Measurable Objectives
When utilizing traditional marketing methods such as radio, TV, or newspaper advertising, it is difficult to determine which specific campaign is responsible for bringing in the most sales.
Every digital marketing tactic, however, is measurable. This is made possible by the use of analytical tools that track the effectiveness of your marketing campaigns in real-time.
Since a typical digital marketing campaign uses several strategies, you will be able to see those that are working and those that aren't. This allows you to fine-tune your campaign for greater success.
8. Go Global
Most small businesses never really think about reaching customers who are past their local geographical reach.
And while in the past this reasoning was understandable, today's digital age allows you to reach people across the other side of the world without spending anything.
If they love your products, you can ship them to their locations using couriers such as DHL. There is really nothing holding you back from making your brand international.
That is the power of digital marketing.
Conclusion
Any business owner, entrepreneur and creative professional looking to achieve success today must have an online presence. You need to attract traffic to your website and eyeballs to you online portfolio. And an excellent digital marketing strategy will not only help you convert those leads into customers, but also help you to retain them.
Whether you perform your digital marketing yourself or hire a digital consulting agency to help you with it, digital marketing will certainly help you reach the growth and audience you want.