What to Consider Before Taking Your Business International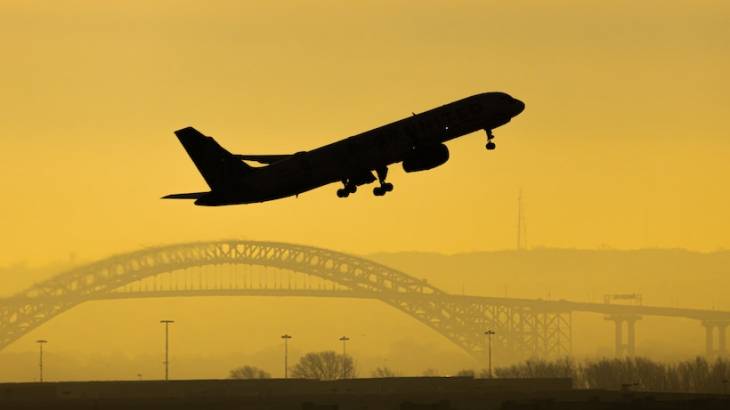 Taking your business international is an exciting time, yet can be a stressful time too. If you have never had any experience in this, you are likely going to need some help. There are many preparations and precautions you need to take, and it is best to understand these before you commit.
When internationalizing your business, take your time and do it right the first time so that when you do meet success, you will be able to cope with it with greater ease. 
Internationalization describes designing a product or service in a way that it is appealing and readily consumed across multiple countries.
Types of Business Internationalization
It is important to understand the different types of business internalization (i.e. approaches and processes of taking a business international) so that you can determine which one is best for you.
Understanding the requirments and precautions of each of the different types of internationalization is also important so that you don't hit any snags in the middle of the global expansion.
Some common types of business internationalisation to consider that might be right for you are:
I. International/Export
Exporting internationally is one form of global expansion that is extremely popular with businesses selling physical products.
International and export businesses ship and sell their products abroad as is. They do not need to adapt the product to local standards or lower their prices.
People buy the product particularly because it is different from the local products. Buyers want the real original look and quality from abroad, say, a German or American product.
You may be able to target many countries abroad with your authentic American products.
II. Multinational
Multinational internationalization is essentially a strategy that operates based on market determinants. So, if one of the countries you decide to expand to has specific regulations regarding packaging or the product itself, then the autonomous branches of your business that you set up in that country will adapt to that market.
For example, although Walmart tends to be viewed as an American retailer, the firm has significant numbers of stores outside the U.S. in Mexico, Central America, Canada, the United Kingdom, Brazil, Japan, and more. 
Multinational businesses tend to focus on the overall expansion of the business, while also emphasizing lower costs and dividing departments to suit local requirements.
III. Transnational 
Transnational businesses are very similar to multinationals as they also alter offers to suit the audience of that country. The difference between multinational and transnational is that transnationals have a central management and all branches are seen as equal. 
For example, McDonald's operates over 30,000 restaurants in 100 countries—all seen as equal. The corporation, by design, also creates a menu adaptable to local tastes and customs. This is an example of a transnational company's approach to worldwide expansion.
Other examples of transnational corporations are Apple, Sony, and Coca-Cola. These usually have their headquarters in high-income countries, and their manufacturing in a low-income country.
Tips for Taking Your Business International
Some key tips you should consider and do when taking your business international:
1. Consult With a Financial Advisor
One of the first things you need to be doing when internationalizing your business is to see whether you can afford to do the expansion. You can do this by speaking to a financial advisor.
It can be eye-watering how many expenses go into an international expansion, so it is essential that you are realistic about whether you can afford the move or not.
One of the worst things you can do is commit to the expansion without working out figures as you could be faced with the risk of losing everything that you have worked so hard to achieve.
2. Do a Complete Analysis Of Your Supply Chain
The next precaution is to do a complete analysis of your whole supply chain. Every small detail is essential to ensure you have the capacity to cope with the demand for your product from the extra business you have predicted upon your expansion abroad.
To do this, determine what's your practical, maximum supply chain capacity. This way you can plan how much you can expand so that you can still maintain the standards your business provides.  
There is no rush. Take your time and do it properly. If you don't, you risk not having the capacity to cope with the new fulfilment, which in turn creates a bad experience for your customers. 
3. Optimize Your Business Website
If you have a website and heavily rely on it for your business, then it is essential that your website is optimized and on par with your competitors (if not better) when taking your business international. 
Optimizing and upgrading your business website to cope with the expansion involves a lot of things, including creating the correct subdomains and subdirectories, making it mobile-friendly, and setting up the options for users to change the currency and language on your website.
You also need to make sure the website is robust enough such that is works well overseas and can cope with the influx of traffic. It is advisable to speak to SEO experts that specialize in optimizing websites for international audiences as this can be a long and tricky process without expert help. 
4. Review Your Business Model 
All businesses are different and they all have different models to work off. Before executing your internationalization, review, analyze, and audit your current business model to see whether it is viable for this move and the international markets. 
Thoroughly understand your current business model so that you know how best to tweak it to suit different international markets, if necessary. Do your research well to determine your business' chances of success in the various international markets which may differ from one another.  
By doing this, you will be able to decipher whether your new audiences will be receptive of your product(s) or service(s), and what you can do to sway them in your favor. 
5. Get the Right Insurance
Once you've committed to your international expansion, it's time to get insurance for your business. A global insurance policy, for example, will protect your company's operations worldwide from a variety of claims, including property damage, injury, data and cyber breaches.
Protecting your business from accidents and other unexpected events with the right insurance policy is essential for your own peace of mind and to help your business operate properly.
If you find it difficult to navigate through the insurance process by yourself, consult with an insurance expert to help you with getting the right cover. An expert credit insurance broker, for example, will be able to give you proper advice if you work in trade, export and safety.