Must-Haves on Your Child's First Camping Trip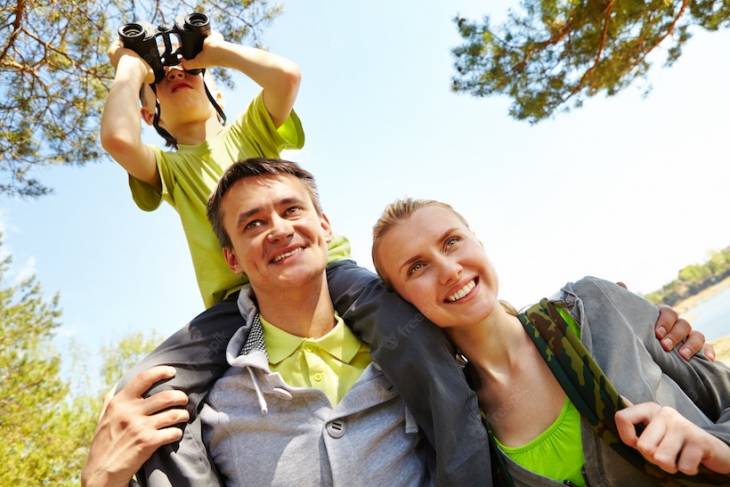 Family camping trips can be a lot of fun, if you do them right. Getting to know your kids over a campfire, roasting hotdogs, and making s'mores with the stars twinkling above may be an incredible experience. However, if not well-planned, it may become stressful. 
Let's take a look at some must-haves for your child's first camping trip. 
1. Take the Time to Plan
Camping with children, like all activities with kids, needs some preparation. It doesn't have to be at a campsite for your first camping trip to be enjoyable—it can even be in your own backyard! 
Do a test run in your backyard or apartment before you decide to have some family camping fun. This is a great approach to figure out what some must-haves and must-have items will be on your trip. 
Flashlight batteries, insect repellents, sunscreen, sleeping bags, and other items are all examples of must-haves. See how your children will sleep in a tent before you go and then see what else you'll need. 
2. Pick the Best Campgrounds and Campsites
Regardless of where you live, there are most likely campgrounds or campsites somewhere nearby. Deciding where you will stay depends on a few different circumstances. 
First-time camping with kids should have a focus on entertainment so that they'll want to keep camping throughout their childhood. 
Many of the activities that families enjoy together are offered at family-friendly campgrounds. Many private campsites have a variety of activities, including volleyball, swimming pools, beaches, BBQ grills, amphitheaters, and more. 
Are you looking for a more remote alternative? A state park with designated campsites is a good choice. You may reserve sites near restrooms, showers, and other facilities. You'll probably want to stay close to the bathrooms for your first time camping as a family.
3. Plan Activities
You've probably already considered scheduling activities depending on which campsite you pick. 
Do you want to go fishing? Stay in a location near a river or lake (and have your fishing permits or licenses). 
Do you want to go for a more leisurely walk? Look for campsites with loop trails that aren't too difficult to find, as well as plenty of markers along the route.
What to Pack for Your Child's First Camping Trip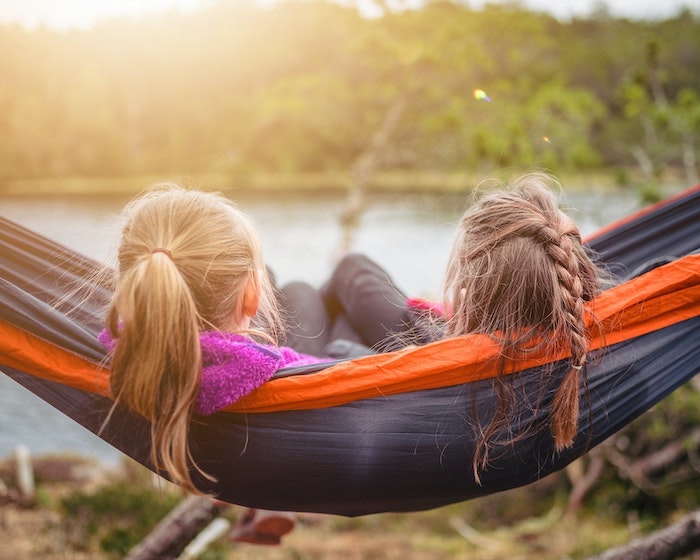 A packing list is required for family camping. Don't just wing it; spend some time planning what you'll need. 
Camping with children is a completely different experience from camping with adults. Extra clothes, socks, shoes, batteries, reading material, and anything else should be considered. 
Do you have a young child coming with you? When they are sleeping in a new place, extra undergarments or diapers are required. 
Of course, regular sun protection products, mosquito repellent spray, food, and first-aid kits are non-negotiables. 
Optimal clothing and footwear - What you'll need will depend on the season. Have your kids break in new hiking books and other new clothing before the trip to minimize blisters and uncomfortable rubbing. Warm weather necessitates breathable clothing, while camping in the spring or fall will have you bringing extra layers. 
Toys and games - While enjoying time in the great outdoors, you'll still want to bring some creature comforts from home. Stuffed animals, board games, and lawn games can be a great way to wind down after dinner. 
Notebooks, crayons, and pens - For adventures like scavenger hunts or drawing as many different leaves that your kid can find, bring a notebook and crayons or colored pencils that they can color with. Also encourage them to write a quick journal entry every night of their favorite memory of the day.
Disposable cameras - Instead of using a phone for photos, buy disposable cameras for your kids so that they can take their own pictures of nature. Getting the photos developed after the trip will help them remember their favorite parts of the camping trip. 
Prescriptions and other medications - Take all prescription medications, including inhalers and epi-pens. Over-the-counter meds like ibuprofen and antihistamines should also be on your list. Those can be included in your first aid kit. 
First aid kit - First aid kits are easy enough to put together, but you can also buy first aid kits online easily. 
For a full list of first aid kids must-haves, check out the Red Cross's supply recommendations. Your first aid kit should include: 
Bandages and gauze
Neosporin
Safety pins
Tweezers
Gloves
Alcohol pads
Emergency blanket
Hydrocortisone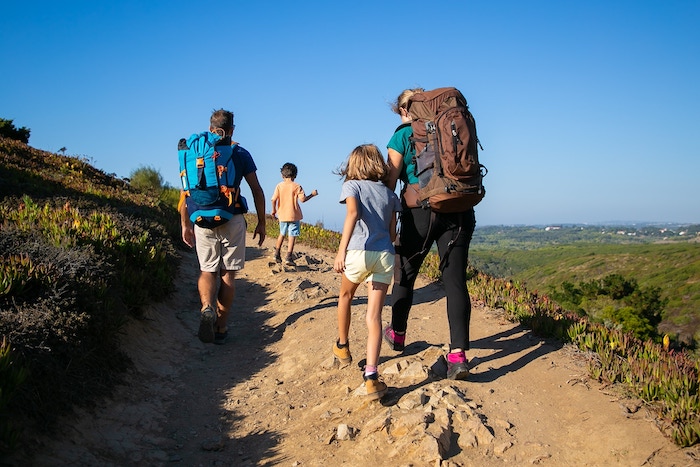 Don't Forget the Cooking Stove
Nervous to cook on an open fire with your kiddos running around? Cooking on a camping stove is safer and more efficient. 
Also, many sites may not allow fires due to wildfire risk. A camp stove can do it all. From roasting marshmallows to simmering chili to warming up milk for hot chocolates, stoves are a safe and easy way to keep hungry kids fed. 
You can use an online stove selector to find the right camp stove for your trip. 
Start Making Memories 
When you are family-camping, setting up camp isn't a burden. In fact, this is an excellent opportunity to get together as a family. 
Tell your children stories about when you went camping as a youngster, identify different trees or animals, and let them create their own area in the tent. 
Make every effort to have the most memorable family camping trip with fun experiences involving the kids.

You might also like...